Chief Marketing Officer, CareSTL Health
Ruth Lee
Chief Marketing Officer, CareSTL Health
Empowering Health through Strategic Marketing Excellence
In response to the evolving healthcare landscape and increasing competition, healthcare organizations recognized the need to strengthen their marketing efforts. Consequently, they started hiring marketing personnel to strategically promote their services, engage with patients, and build strong brand identities, ultimately improving patient outreach and driving organizational success. Thus, in this dynamic and competitive industry, a skilled Chief Marketing Officer can make a significant impact on the organization's success.
Thereby, laying a bright spotlight on one standout CMO – Ruth Lee holds this esteemed position at CareSTL Health, proving herself as a go-to marketing genius, adept at navigating the unique challenges of healthcare marketing. With her visionary approach, she has implemented innovative marketing strategies that have not only increased brand recognition for CareSTL Health but also fostered strong connections with and for the community.
Ruth Lee's strategic mindset, coupled with her deep understanding of the healthcare industry, has positioned her as a valuable asset for CareSTL Health. Her dedication to promoting healthcare services and improving health outcomes has made her an influential figure in the field. As the CMO, Ruth Lee continues to demonstrate her expertise, driving the organization's marketing efforts forward and cementing CareSTL Health's position as a leader in the healthcare community.
CareSTL Health in a Nutshell
CareSTL Health, a Federally Qualified Health Center (FQHC) or Community Health Center (CHC), is a community-based healthcare system dedicated to providing medical care to underserved, underinsured, and uninsured populations. As an FQHC, CareSTL Health receives funding from the federal government's Health Resources and Services Administration (HRSA). This funding enables the organization to offer comprehensive healthcare and social services, and maintain a patient-centric board of directors.
1968 saw the inception of a committed board of directors, leading to the rich origins of CareSTL Health. One notable benchmark was achieved in 1969, as it was formally chartered. The extensive array of primary care services offered currently, owes much to the steadfast and resolute stewardship of former Chief Executive Directors. Included in CareSTL Health's articles of incorporation is a tribute to its esteemed founders, among them notable figures like William Danforth and Ina Boon. Prior to her passing in 2017, Ina Boon was a respected champion of racial equality and held a leadership position in the NAACP's regional division. Her legacy, undeniably profound, continues to inspire. Today, the organization is run by current CEO, Angela Clabon who has dramatically improved patient access points expanding to four locations and implemented behavioral health and chiropractic services. Under her leadership, the organization is currently building a 46,000-square-foot health center with 120 senior or low-income housing units for residents.
"Healthcare for all individuals regardless of social & economic status is and has always been a passion of mine", exclaims Ruth Lee. Also, coming from a non-privileged background eventually pushed her towards a profession where she could make a difference in the lives of the underprivileged. Thus, over two decades ago, Ruth Lee embarked on a journey of community service when she was invited to be one of the four founders of Académie Lafayette (AL), a highly successful public immersion charter school. AL was the first charter school approved in the state of Missouri and she was the first African American who was a founder of such. Ruth's commitment to the school was evident as she dedicated two years as Vice President and an impressive eight years as the President of the Board. Moreover, Ruth's vision was to expand the school's curriculum to include Mandarin and Spanish languages which eventually was implemented. The school also takes a 2 week immersion trip to Belgium and Africa for students in the 6th and 8th grade respectively. Even today, Ruth continues to contribute to AL as an ex-officio board member, playing a pivotal role in event planning and serving as a strategy consultant for the Board of Directors. None of the founders were ever compensated for their work, but rather led out of passion for free public education that marveled private schools and for Ruth an additional passion to provide exposure for students who looked like her.
Ms. Lee, operating as the current Chief Marketing & Development Officer at CareSTL Health, has an impressive background that reflects her skillset. Her previous titles include CEO of Connections to Success & Dress for Success STL & KC, which focuses on equipping women with the right tools and support systems to attain economic independence. She also held the positions of Chief Development Officer at the Little Bit Foundation and Director/Public Information Officer at the Hickman Mills C-1 School District in Kansas City, MO, prior to joining the CareSTL Health team.
Nationwide, Ms. Lee has spent over 20 years in nonprofit leadership, gaining remarkable expertise and knowledge in various markets. She is skilled in corporate marketing, communications, fundraising strategies, and public relations. Ms. Lee's professional accomplishments are a testament to her ability to merge creative talents with solid business acumen, resulting in the development of multifaceted, cost-effective, and market-appropriate programs that drive profitability for every organization she has served.
As the Chief Marketing and Development Officer, Ruth Lee's primary responsibility is to lead and manage the planning, execution, and evaluation of marketing, communication, community relations, media relations, and digital strategies for CareSTL Health. Additionally, she also oversees the application, management, and reporting of grant funding, as well as implementing fundraising initiatives to secure financial support from various sources.
Astonishingly all thanks to the hard work put in by her and the marketing team, in just 8 months of her service at CareSTL Health, Ruth Lee has accomplished significant marketing milestones, including building a team of experts to launch awareness for the health center and attract more patients. By collaborating with internal and external stakeholders, such as employees and patients, she and her team ensure accurate and timely messaging that drives action.
Since joining CareSTL Health team in October 2022, her key achievements include staying on track to achieve a remarkable 265.3% increase in funding compared to the annual goal, witnessing a substantial increase in website sessions and implementing targeted branding campaigns to showcase CareSTL Health's services and dedicated employees. As evident, under her capable leadership, CareSTL has achieved a significant 48.48% increase in top website rankings, indicating improved online visibility, 132% increase in Facebook followers, and a notable 41% increase in LinkedIn followers. Together with her Director of Development, Sherry Nelson Thomas an impressive 893% increase in funding compared to previous years was achieved through the St. Louis wide city giving day, GiveSTL Day thanks to generous donors.
While facing the challenge of simultaneously building and operating the organization, as the CMO Ruth Lee's focus is always to re-engage and nurture their customer base, and gain the necessary status to reach patients and donors locally, regionally, and nationally. The development department of CareSTL Health has set a goal of $3 million for 2023, and Ruth is confidently on track to surpass that, aiming for $10.95 million. In fact, corporate sponsorships in 2023 have already doubled compared to 2022.
When our correspondents at the Victory Magazine asked Ruth Lee on CareSTL Health's plans to expand and improve the healthcare services offered in the coming years, she shared – "Currently CareSTL Health is about 18 months from opening a new health center, The Ville Wellness Campus". She elaborated on how the Ville Wellness Campus will be a $34M, 46,000 sq. ft. building that will include a drive thru pharmacy, expanded behavioral health services, enhanced radiology services, outside courtyard, walking trail, and many more services. She also spoke about how the new campus will be the new corporate headquarters of the health center with the ability to serve over 11,000 new patients and create approximately 288 jobs, some of which will come from the surrounding community and from their returning population (previously incarcerated individuals) as well.
The new health center will allow CareSTL Health to expand its mission in St. Louis, along with allowing the facility to provide necessary services and treatment programs, to a much underserved and historically African American population of the North St. Louis community.
Residing in Florissant, MO, Ms. Lee shares her home with her husband, Reginald Lee, who is the Principal of D. Laniger Transportation and her youngest son, Bryce Terrell, a relationship banker for Royal Banks of Missouri. Her family also includes her daughter, Danielle Coleman, an attorney residing in Ann Arbor, Michigan, and her son, Hamilton Terrell III, who resides in Kansas City, MO working in the packaging and delivery industry for UPS. Notably, all of her children are graduates of Academie Lafayette. Ms. Lee's educational background includes a BA in Communications from UMKC and an Executive MBA from Rockhurst University.
Company
CareSTL Health
Management
Ruth Lee
Chief Marketing Officer
Description
CareSTL Health is a Federally Qualified Health Centers (FQHCs or a Community Health Center -CHC). We are a community based healthcare system that provides medical care to underserved, underinsured, and uninsured populations.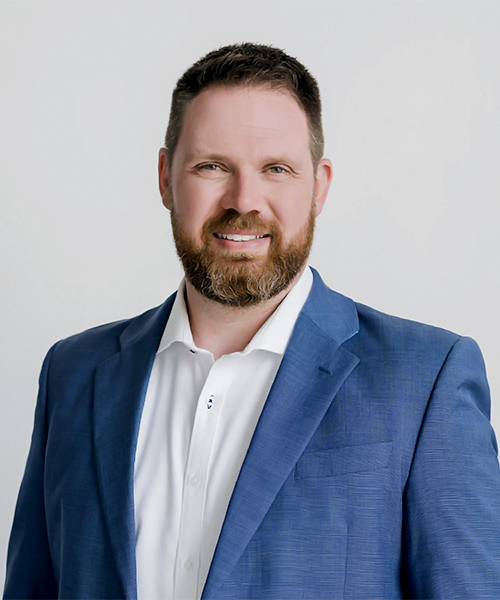 Being that person who was always interested in sports since his early years, Mike Edwards was appointed as a red shirt for his University Basketball team.