Chief Executive Officer, White Hydrogen Coalition
Robert SEREC
Chief Executive Officer, White Hydrogen Coalition
There has never been a greater pressing need for sustainable and clean technological solutions. The necessity for the general public to adopt environmentally friendly technology has become critical given the rising concerns about climate change and the urgent need to minimize our carbon footprint. Accepting these developments not only unlocks the door to a greener, healthier planet, but also to a better, more sustainable future for present and future generations.
The White Hydrogen Coalition is at the vanguard of this crucial movement, driving the charge to hasten the shift to clean technology solutions. Their commitment to advancing the wider adoption of ecologically friendly practices, with a focus on the Low-Temperature Conversion (LTC) procedure, is at the core of their goal. This innovative method of producing hydrogen promises to transform the energy landscape and signals a paradigm shift in humankind's overall strategy to fighting climate change.
Robert SEREC, the CEO and visionary founder of the White Hydrogen Coalition, is in charge of the organization, and has been the driving factor in determining the coalition's course towards a sustainable future because of his enthusiasm for sustainability and comprehensive awareness of the necessity of clean technology. Under his direction, the coalition has achieved great success in establishing alliances, encouraging innovation, and promoting the adoption of clean technology solutions throughout various industries.
Robert SEREC grew up surrounded by Slovenia's breathtaking scenery and acquired a deep love of travel and different cultures. He was profoundly impacted by his vast travels throughout the European Union, the far reaches of the East, including China, Hong Kong, and Singapore, as well as his experiences on the west coast of the USA and in the MENA region, particularly Djibouti. Robert couldn't help but realize the shared impact of climate change disasters and the expanding waste affecting countries, regardless of social status, when he saw the dramatic disparities in riches and growth set against poverty.
Robert carefully worked his way up the corporate ladder after starting out as an apprentice, motivated by his love of technology and desire to take on more responsibility. But despite his constant dedication, he ran into a glass ceiling that prevented him from progressing further in his job. Unfazed, he made the decision to alter directions and pursue a career as a CEO in an effort to actually contribute to and promote change.
Robert's journey as a CEO took an exceptional turn when he played a pivotal role in successfully turning around a dairy business, igniting his fervent thirst for knowledge and a deep desire to contribute to a cleaner world. Frustrated by greenwashing practices, he yearned for a more meaningful and sustainable approach to making an impact.
As a result of these considerations, Robert SEREC founded the White Hydrogen Coalition, demonstrating his commitment to promoting clean technology solutions. He accepted his entrepreneur role and saw the enormous potential of hydrogen technology and its ability to change industries and promote sustainable development. Robert brought together like-minded individuals under the umbrella of the coalition, all of whom shared the idea of creating a better, cleaner society, with his experiences and abilities at the lead.
Robert SEREC hopes to lead a transformational movement through the White Hydrogen Coalition that breaks through geographical and social barriers while promoting creativity, cooperation, and just solutions. Robert is unwavering in his desire to create a greener, more sustainable future where environmental practices take the place of trash and calamities have less of an impact on society. Although his journey is far from complete, he continues to push the envelope of what is possible with each venture, creating a lasting legacy for future generations.
Having demonstrated his remarkable talent for reviving a struggling business from the edge of bankruptcy, Robert SEREC remained steadfast in leveraging his digital expertise to embark on a series of successful projects. The triumph of these endeavors further fueled Robert's drive to excel, leading to an even greater understanding and consciousness of climate change, emissions, and the influential role individuals in positions of power can play in effecting significant change.
Robert's curiosity prompted him to investigate the worlds of cryptocurrencies and blockchain technology as he dug deeper into the digital world. He quickly put up a committed team to investigate the possible uses of blockchain and cryptocurrency with a real-world use case since he was intrigued by the possibilities they offered. So, in November 2020, the White Hydrogen Coalition's idea was born. It started off as a simple discussion club, but thanks to a solid foundation and relentless dedication, it swiftly developed into a viable business concept.
Despite the fact that some people joined the coalition with the intention of "getting rich quick," those who were unable to follow through on their promises left, leaving a core group dedicated to the coalition's objective. Robert and his team contacted numerous companies across the world in an effort to locate the best technology to support their goal. Eventually, fortune was on their side, and they formed alliances with the ideal technology suppliers, paving the way for the expansion of the White Hydrogen Coalition.
Robert's journey as a visionary leader has been marked by his transformative abilities, propelled by a keen sense of environmental responsibility and an unwavering commitment to making a positive impact on the world. With each step forward, Robert SEREC and the White Hydrogen Coalition move closer to realizing their shared vision of a cleaner and more sustainable future.
When asked about his pivotal role in advancing the mission of the White Hydrogen Coalition, Robert SEREC enthusiastically replied, "My main contribution lies in bringing together the ground-breaking concept of converting plastic and organic waste into White hydrogen and energy, setting us on a path towards the realization of our vision,". He went into further detail about the importance of this real-world technology that efficiently converts organic and plastic trash into valuable resources including White Hydrogen, methane, power, and heat. Utilizing state-of-the-art blockchain technology guarantees complete transparency and traceability of waste quantities and products. This, along with the utility of the WH2C token, results in a comprehensive and creative solution.
Plans going Down the Line
The White Hydrogen Coalition sees itself running as a DAO (Decentralized Autonomous Organization) for ten years, managing more than 200 plants. These cutting-edge facilities will be able to efficiently handle more than 1 million tons of plastic garbage each year, turning it into useful resources. The coalition's ambitious goal is to produce enough hydrogen to fuel a fleet of at least one million hydrogen-powered vehicles.
Robert SEREC underlined the value of having a clear vision while discussing this future outlook, especially in the lack of a crystal ball. The White Hydrogen Coalition is steadfastly committed to innovation and advancement and is making great efforts to bring about this significant and sustainable future.
All in all, Robert also spoke about a few milestones he looks forward to achieving in the days to come, which he highly looks forward to accomplishing at the end of this year itself. Among which few smaller LTC plants connected to the White Hydrogen Platform with a marketplace where supply and demand authorities can meet, and where users with superb UX could register and verify their accounts respecting compliance with the KYC and AML. Robert also is planning on growing partnerships by launching a marketing campaign at the end of this year and also maybe listing WH2C tokens on a few exchanges in the first half of 2024.
Having earned a prestigious MBA degree from IMD Lausanne, Switzerland, one of the world's top business schools, Robert SEREC acquired comprehensive knowledge encompassing global markets and insights into various cultures. Throughout this period of intensive education, he immersed himself in a wealth of learning experiences, equipping him with a profound understanding of international business dynamics and diverse cultural nuances.
Robert, being highly enthusiastic about global macro and geopolitics, as well as blockchain, crypto, hydrogen, and energy, finds these fields shaping his perspective on growing and developing the business model and strategy for the White Hydrogen Coalition's future. He recognizes that merely talking about sustainable practices is no longer sufficient; action and tangible commitments are now the new norm. The concept of greenwashing, where companies falsely claim environmental responsibility, has significantly impacted market players in recent years, prompting a growing awareness of the urgent need for genuine sustainability measures.
He acknowledges that a sudden, complete shift from fossil fuels to electricity is not currently a feasible or sustainable option. Instead, Robert advocates for a balanced approach of gradually reducing fossil fuel reliance while simultaneously embracing sustainable energy sources. He believes that combating climate change requires a collective effort and should not be left solely to activists but rather be embraced by individuals according to their capacities and possibilities.
On a personal level, Robert's passion for mountains and nature leads him to thoroughly enjoy hiking. He also finds solace in long walks, occasional cycling, and regular meditation. Beyond the physical activities, Robert is an avid reader with a diverse range of interests, including topics such as astrophysics, sociology, poetry, and fiction. He also takes pleasure in indulging in cultural experiences, attending opera and theater performances, which enrich his appreciation for the arts.
Engaging in these activities brings Robert a profound sense of relaxation and helps him manage stress effectively. Additionally, these pursuits contribute significantly to his personal growth and development, shaping him into the person he is today. Robert firmly believes in the idea that continuous learning is essential, as it is the key to ongoing growth and making positive contributions to the community. For him, stagnation in learning marks the beginning of the end, and he is committed to constantly expanding his knowledge and enriching his understanding of the world around him.
Company
White Hydrogen Coalition
Management
Robert SEREC
Founder and CEO
Description
The White Hydrogen Platform will allow energy producers, distributors and traders to engage in local or global transactions of clean energy source, monetising the technology provided by the White Hydrogen Coalition.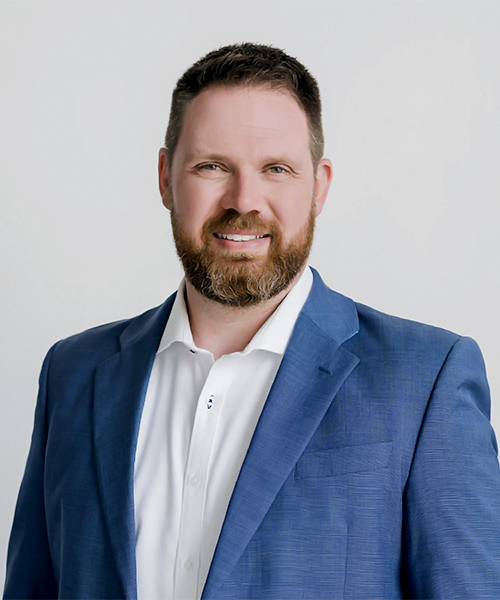 Being that person who was always interested in sports since his early years, Mike Edwards was appointed as a red shirt for his University Basketball team.