Chief Marketing Officer, PassportCard Deutschland GmbH
Frank Huang
Chief Marketing Officer, PassportCard Deutschland GmbH
In the competitive world of financial services, effective marketing strategies play a crucial role for companies like Genesis Wealth Management Corp. They help raise awareness about their services, build trust with potential clients, and establish a strong brand presence. These companies can set themselves apart by showcasing their expertise, highlighting their unique value proposition, and demonstrating a commitment to client satisfaction. Frank Huang, the Chief Marketing Officer of Genesis Wealth Management, serves as an excellent example of how marketing expertise drives business success. With his deep understanding of the industry and market dynamics, Frank Huang leads strategic marketing initiatives that effectively communicate the company's offerings, all his efforts are towards cultivating strong client relationships and driving growth.
Frank Huang has been a valued member of Genesis Wealth Management since 2020. Before joining Genesis, he served as the Vice President responsible for marketing at a renowned real estate development firm. Frank was drawn to Genesis due to their unwavering commitment to wealth management, coupled with strong performance and investment returns, recognizing its significance as an essential requirement in today's world.
One factor that immediately caught Frank's attention was Genesis's specialization in the thriving logistics warehousing sector of the commercial real estate industry. The company's expertise in this particular field fascinated him. "Despite being a relatively young company, Genesis is one of the few professional and compliant investment institutions in Canada. They bring over 30 years of experience in large institutional investments and have a team of dedicated professionals who are trusted and knowledgeable", Frank Huang shared. "The company's professionalism, credibility, and vibrant team were additional factors that attracted me to join Genesis Wealth Management", he continued.
As the CMO of Genesis Wealth Management, Frank Huang's primary responsibility involves developing elaborate and comprehensive marketing strategies aimed at establishing a strong brand presence while effectively attracting clients and fostering business growth based on the regulations and compliances of the Canadian Securities Administrators.
Frank, a man with numerous skills and expertise, is also responsible for a wide range of tasks. Firstly, he conducts thorough market research and identifies target audiences to create impactful marketing campaigns. And, Frank oversees brand management to ensure consistent messaging, visual identity, and brand positioning across all marketing channels. And also ensure that all marketing activities and materials strictly comply with the regulations of the Canadian Securities Regulatory Commission. In line with the demands of today's digital era, he also leads the efforts in digital marketing by utilizing various channels such as website optimization, SEO, SEM, social media marketing, email marketing, and content marketing. These strategies enable him to generate leads effectively engage prospects and nurture client relationships.
Moreover, he is the one responsible for running successful advertising campaigns and promotional activities, collaborating with external agencies, managing budgets, and evaluating campaign effectiveness to raise brand awareness and attract potential clients. All in all, as the CMO, Frank provides leadership, guidance, and mentorship to the marketing team, fostering a creative and results-driven work environment.
Results that Speak, Efforts that Define
When we approached Frank and asked him to share some of the marketing strategies he personally spearheaded at Genesis Wealth Management, he enthusiastically opened up about the initiatives close to his heart. "Targeted digital marketing campaigns have been a cornerstone of our strategy at Genesis Wealth Management," Frank Huang emphasized. "We've harnessed the power of digital channels, including social media marketing, search engine marketing, and email marketing, to effectively connect with our intended audience. Through data-driven targeting, personalized messaging, and captivating creatives, we've achieved remarkable results. Our efforts have led to the generation of qualified leads and a substantial increase in brand awareness among our desired client base", he elaborated.
Also talking about another marketing technique which he personally implemented, which resulted in good results, Frank spoke about how Genesis as part of their strategic approach, has prioritized thought leadership content to establish their position as an industry leader and cultivate trust among potential clients. With a focus on providing valuable insights and education, Frank ensured that the company developed only thought-provoking content, informative blogs, whitepapers, and engaging webinars. "By consistently sharing this valuable content, Genesis Wealth Management has successfully positioned themselves as a trusted resource for financial advice and solutions, further solidifying their reputation and expertise in the industry", Frank concluded.
As the marketing head at Genesis Wealth Management, Frank's primary focus in the coming years is centered around three key objectives, namely to drive growth, strengthen brand positioning, and deliver exceptional client experiences. Frank is sure that these priorities will guide the company's marketing strategies and initiatives, in turn, providing unparalleled experiences that exceed client expectations.
Additionally, staying in complete sync with the world outside, Frank is also looking forward to leveraging emerging marketing trends and technologies, by utilizing AI and ML while creating marketing strategies. As he believes that both AI and ML offer valuable insights and automation capabilities, and post understanding of customer behavior patterns and predicting trends, Frank is sure that Genesis can optimize their marketing strategies, identify opportunities, and deliver more targeted and effective campaigns.
Carrying forward more than a decade's worth of experience on his shoulders, Frank Huang brings a wealth of knowledge to his role as Chief Marketing Officer (CMO) at Genesis Wealth Management. His expertise spans print, radio, television, and digital media, and he is a proud recipient of the prestigious Jack Webster Awards for excellence in Canadian journalism.
On an academic level, Frank holds an MBA, which proved to be an important part of his life, transforming the way he thinks, while also honing his critical thinking capabilities and his problem-solving skills. These capabilities have empowered Frank to tackle complex business challenges with confidence and deliver innovative solutions. In addition to the MBA, Frank has also completed a specialized course and obtained a certificate in exempt market proficiency. This course and certification have had a significant impact on his approach as a Chief Marketing Officer (CMO).
Company
Genesis Wealth Management Corp.
Management
Frank Huang
Chief Marketing Officer
Description
Genesis Wealth Management is a registered Exempt Market Dealer with BC Securities Commission (NRD:64570),We strive to bring positive value and influence to our clients and communities we served. We are proudly a member of PCMA(Private Capital Markets Association of Canada).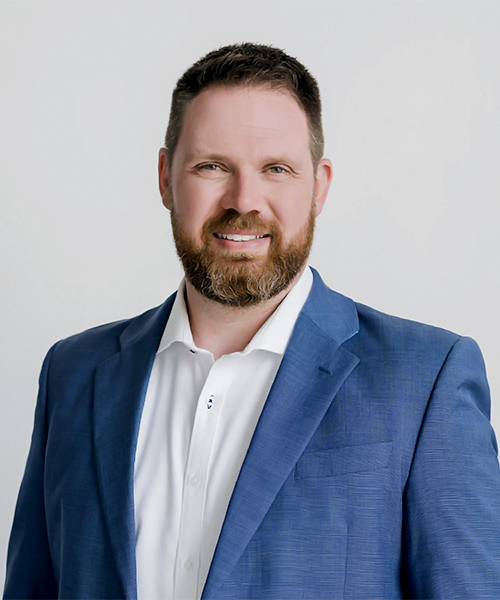 Being that person who was always interested in sports since his early years, Mike Edwards was appointed as a red shirt for his University Basketball team.