Country Director, CARE Tanzania
Prudence Masako
Country Director, CARE Tanzania
Leaders of humanitarian organizations play a crucial role in advancing the mission of their organizations, which is to provide support and assistance to those in need around the world. These leaders bring a wealth of experience and expertise to their roles, and they work tirelessly to ensure that their organizations are making a positive impact on the communities they serve.
One such leader is Prudence Masako, who serves as the Country Director of CARE Tanzania, where she has dedicated her career to empowering women and promoting gender equality in Tanzania. Under her leadership, CARE International in Tanzania is implementing a range of programs that aim to improve the lives of vulnerable communities, including initiatives focused on maternal and child health, education, climate justice, and livelihoods.
Ms Masako is a respected voice in the Tanzanian development community, and she has been recognized for her outstanding contributions to the sector. She is committed to creating a more just and equitable society, and her leadership has helped CARE International in Tanzania to make a meaningful difference in the lives of thousands of people across the country.
Prudence Masako developed an interest in pursuing a career in the hospitality industry after completing her A-levels. She requested that her parents send her to college, where she pursued a a diploma in hospitality. However, in the same 1990s, her career aspirations shifted when she secured a job in the cellular phone industry. It wasn't until a visit to her sister's university that she realized her potential for higher education in Home Economics and Human Nutrition.
After graduating from her Bachelor's degree, Masako secured a position with World Vision Tanzania, a non-profit organization specializing in international development. Through her work with the organization, she gained a more profound understanding of the challenges faced by communities across the globe. Living in the village of Dodoma region in central Tanzania truly opened her eyes to the importance of assisting others. She witnessed the difficulties people faced with hunger, lack of water, lack of quality health services and limited transportation options.
She was also privileged to get a scholarship to study abroad and acquired her Masters of Science in Public Health, which eventually Prudence returned to Tanzania and worked as an M&E specialist for Measure Evaluation, and later as a Program Analyst for UNFPA. She then served as the Director of Reproductive Health and Chief of Party at PSI Tanzania, followed by a role as Country Representative for EngenderHealth. Finally, she joined CARE International as a Country Director. Each of these organizations played a crucial role in shaping her career and helped her become the professional she is today.
Prudence Masako faced numerous challenges during her career, but two stood out. Firstly, she found it difficult to please everyone at work, despite her best efforts. Some people were uncomfortable with certain decisions she had to make, especially during difficult situations that required a more serious approach. However, Masako listened to everyone's input and made decisions that were in the best interest of the organization and were understood by the majority.
Secondly, Masako found financial constraints to be a significant challenge for NGOs. She witnessed employees struggling to find new jobs and support their families when a project ended, which was heartbreaking. Nevertheless, Masako worked with her team in Tanzania and CARE member partners to find creative and sustainable ways to secure funds, ensuring the organization could continue to operate in Tanzania supporting the government to address its development priorities.
When we asked Ms. Masako about her biggest achievement so far as the Country Director of CARE Tanzania, she shared – " I have only been at CARE International for a year. However, we have been working hard to align with the Tanzanian government's strategies during that time. One of our most significant successes is  launching Tanzania's first-ever online tea auction for the tea value chain". Continuing on her above statement, she shared -" Another accomplishment is connecting the small tea farmers of Northern and southern  Tanzania to the global markets through participating in the international tea expo. Also, through the conversation she spoke about how under her leadership CARE Tanzania has managed to establish farmer business schools, where farmers learn and are trained on farming techniques and navigating markets. These curricula are being adopted by the University of Sokoine of Agriculture and the ministry of Agriculture which is a huge step to improve agriculture practices in Tanzania. Another big achievement, CARE Tanzania has signed a MoU with CRDB Bank Foundation, a foundation of one of the leading banks in Tanzania, where over 25,000 village savings and loans associations in Tanzania with over 600,000 members will benefit from innovative and scalable business ideas by offering capacity building, training, mentorship, and seed funding. This is the first ever long and impactful initiative to our VSLAs groups in Tanzania. These successes will help other interested stakeholders and the government scale up these lessons".
Prudence Masako is the third child of six siblings. Her late father was a mining engineer who received his training in Canada, while her late mother was a midwife who trained in Ireland and Holland. Despite coming from village, her parents pursued their dreams and worked hard to provide for their family. Prudence was fortunate enough to attend an English medium primary school as a child.. Her father and mother instilled a strong work ethic in her  and taught her to strive for success in everything she does by making sure that the fortune she was getting from her parents was through hard work, diligence, integrity, and humility. Prudence worked hard towards her goals and carried her parents' memory with her, even during tough times. She is proud of the person she has become and the achievements she has accomplished, and still strives for more knowing that her parents would be very proud of her as well.
As a leader, Prudence Masako believes that motivating and inspiring her team is essential to achieving the organization's goals. She achieves this by setting clear expectations and effectively communicating the vision and mission of the organizations to her team. Prudence encourages creativity by allowing her team to generate ideas and solutions, fostering a sense of ownership and responsibility towards the projects her team implements. Additionally, she provides training and development opportunities to empower her team to grow their skills and knowledge, enabling them to contribute more to the organization's goals and their personal goals.
Prudence also leads by example, demonstrating a solid work ethic, positive attitude, and commitment to achieving the organization's goals. Her actions inspire her team and encourage them to follow her lead. By implementing these strategies, she has been successful in motivating and inspiring her team to achieve the organization's goals while fostering a positive work environment.
Company
CARE Tanzania
Management
Prudence Masako
Country Director
Description
For 75 years, CARE has led the way to a better life for the world's most vulnerable people. This year, CARE and partners worked in 111 countries, reaching more than 174 million people around the world through 1,600 projects.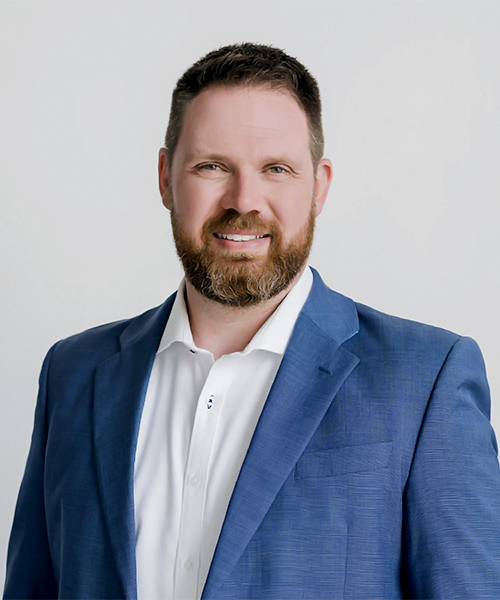 Being that person who was always interested in sports since his early years, Mike Edwards was appointed as a red shirt for his University Basketball team.