Women entrepreneurs are making great gains and changing industries all over the world in the dynamic world of modern business. Along with invention and resiliency, these remarkable women also bring a distinct viewpoint to their endeavors. The founder of Bonjour et co., Alexandra Kemp, is one such outstanding example.
Alexandra Kemp is a role model for female entrepreneurship who embodies the spirit of empowerment and innovation. She has elevated business operations as the creative driving force behind Bonjour et co. She has led the business to carve out a niche in helping companies automate processes, streamline operations, and boost productivity. In a realm where strategic email campaigns, website management, and social media coordination are crucial, Alexandra's expertise shines as a guiding light.
The inception of Bonjour et co was anchored in a compelling vision that revolves around three fundamental values, as attributed to Alexandra Kemp, namely – Customer Focus, Continuous Improvement, and Collaboration. These principles serve as the guiding force for the company's endeavors, shaping the very essence of its business approach.

The origins of what has now become Bonjour et co can be traced back to 2017, initially operating under the name "Social Media Now." Alexandra Kemp, the visionary behind this evolution, embarked on this journey in response to a deep desire for more meaningful career fulfillment. A fortunate chance to manage the social media and website presence of a high-end online rug business presented itself in August of that year. And with that began the registration of "Social Media Now" in September 2017. She dedicated herself to serving luxury and high-end businesses during this time, building a space for herself in the competitive market as her network, knowledge, and insights began to take shape.

The narrative took a significant turn in 2019 when Alexandra relocated from South Africa to Germany, seeking to enhance her expertise in high-end hospitality and e-commerce. Her goal was not only to acquire industry-specific knowledge but also to extend her services to high-end and luxury hospitality enterprises. This period marked the phase of honing her craft and refining skills through immersive experiences and industry exposure.

The year 2021 heralded a new era as Alexandra ventured to France and formalized her business as "Bonjour et co." This rebranding marked a fresh chapter, underscoring the company's focus on delivering comprehensive digital marketing and e-commerce strategies tailored for high-end and luxury brands in both the hospitality and retail sectors.

Eventually, a transformative moment arrived in March 2023 when Alexandra Kemp partnered with Heleen Pienaar, the founder of PH Digital, amalgamating their expertise to establish a powerful synergy. Heleen's marketing background and her agency's strengths seamlessly blended with Bonjour et co, expanding the range of services offered. This collaboration paved the way for them to delve into brand identity, a crucial element for maintaining brand consistency across diverse digital and e-commerce platforms.
Results Speak Louder than Actions
At Bonjour et co., the method of presenting success stories stands out due to an unwavering commitment to the highest level of confidentiality and reverence for clients' privacy. Ms. Kemp highlighted, "This distinct approach is upheld through meticulous adherence to our non-disclosure agreements, which showcases our resolute dedication to safeguarding clients' information, operational strategies, and achievements." She further elaborated, stating, "In contrast to conventional consultation practices, we refrain from showcasing standard 'Case Studies' or 'Performance Reports.' Instead, our distinctive client community serves as the platform where our success stories are shared."
When asked to name one significant achievement that exemplifies their creative approach, Ms. Kemp noted a recent milestone marked by the introduction of a cutting-edge Gamification strategy during the Easter of 2023. She went into detail about how the client, a well-known luxury brand, set itself apart from the competition by incorporating gamification into their online user experience.
Expanding on significant accomplishments that define Bonjour et co., Ms. Kemp highlighted a remarkable instance where one of their clients experienced a remarkable resurgence following the pandemic. This client transformed into a firmly established brand boasting a distinct identity and intricately crafted customer relationship strategies. Drawing from these pre-pandemic pillars, the brand not only accomplished a successful online relaunch but did so with a substantial and far-reaching influence.
In order for Bonjour et co. to grow and expand successfully, Alexandra Kemp stresses the importance of a multitude of elements that work together harmoniously. These encompass fostering a Collaboration-Centric Approach, Brand-Centric Partnership, Holistic Services, Strategic Innovation and Client-Centric Philosophy. Ms. Kemp goes on to mention "Our ethos is one of partnership, where we become an extension of the brand, contributing to its growth story as invested stakeholders."
These encompass fostering an atmosphere of teamwork, innovation and creativity. By empowering her team and the brands Bonjour et co. partner with, Alexandra Kemp is working on a legacy of influence all woven together in the growth story of Bonjour et co. Together, these factors are the key to moving forward and that make up this tale. "As time goes on, these elements will continue to intersect and create a unique narrative", exclaimed Ms. Kemp.
Beyond her work at Bonjour et co., Alexandra Kemp leads a social and active lifestyle. Her free time is devoted to fostering enduring relationships with friends and family, where she is free to hone her personal interests and embark on new challenges by surrounding herself with driven and enthusiastic people.
Currently residing in the picturesque city of Arles, situated in the heart of the captivating Camargue region in Southern France, Alexandra is fortunate to be surrounded by breathtaking wildlife and a vibrant cultural scene.
In her leisure hours, Alexandra immerses herself in a range of exhilarating activities that mirror her zest for life. Cycling through the captivating landscapes of the Camargue allows her to embrace nature's beauty, while hiking in nearby mountains provides a refreshing escape into the wilderness. Her fascination with the underwater world finds expression through snorkeling adventures in the Mediterranean, where she discovers the mesmerizing marine life beneath the waves.
Alexandra's creative passion extends to photography, capturing the essence of cities and parks. This pursuit offers her a unique perspective on urban aesthetics. She's an ardent enthusiast of art, drawing inspiration from the masterpieces of Van Gogh and Picasso.
Lastly, advocating for a harmonious work-life balance, Alexandra wholeheartedly believes in pursuing personal passions alongside her professional pursuits. Her mission is to inspire her team to seamlessly integrate their personal and professional aspirations, and this is celebrated with the annual "Impact.Repeat." initiative, cultivating a strong community that celebrates this philosophy. It remains a driving force in her life, facilitated by the unique opportunity to build and manage her business remotely from the enchanting locale of Arles, while her team is able to work from anywhere in the world.
Company
Bonjour et co.
Management
Alexandra Kemp
Founder
Description
Embark on a journey beyond consulting with Bonjour et co, a digital marketing and e-commerce partner that crafts tailored digital strategies for success. Founded in 2021, we're not just a digital marketing and e-commerce consultancy firm; we're the architects of your digital triumph, propelling luxury brands to thrive in a rapidly evolving world.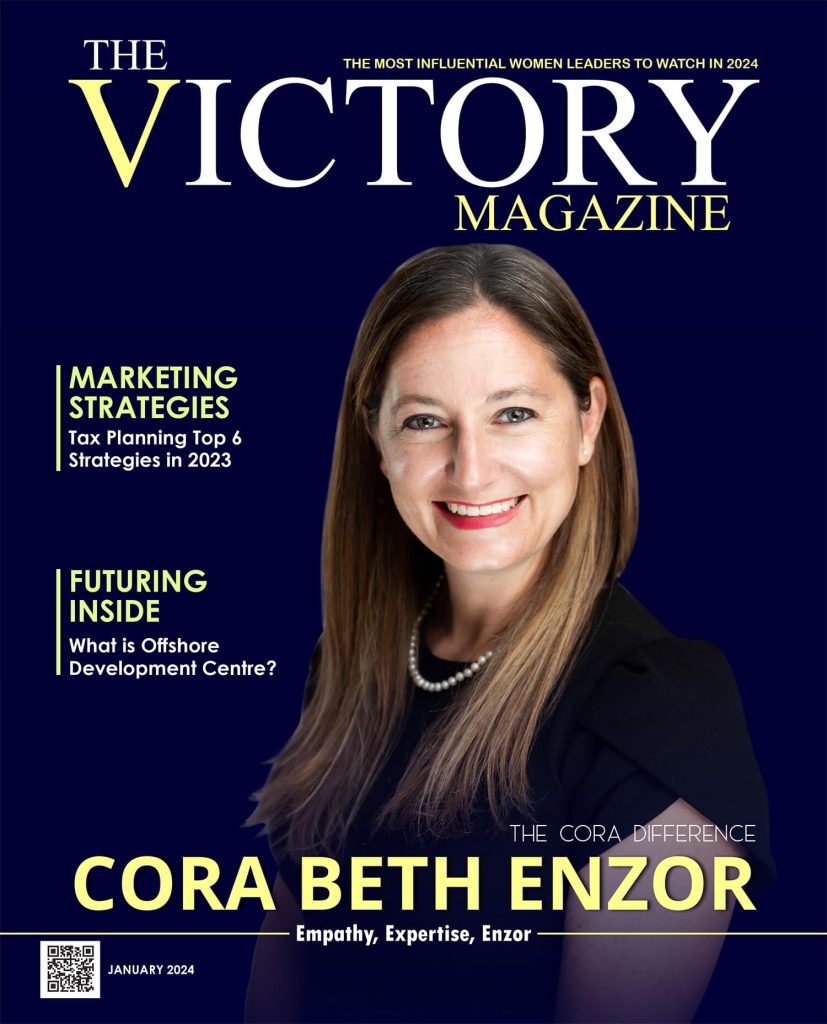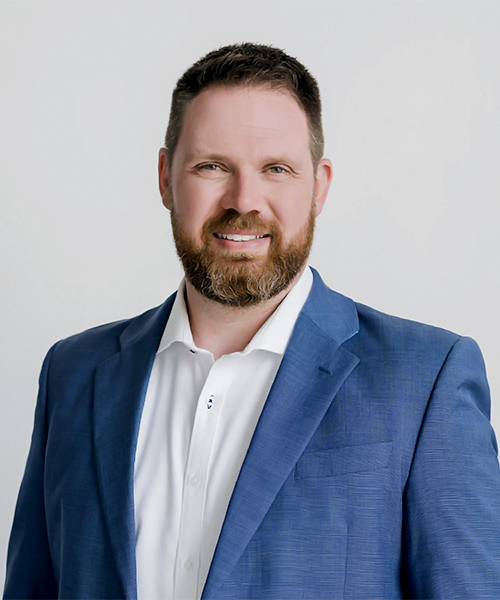 Being that person who was always interested in sports since his early years, Mike Edwards was appointed as a red shirt for his University Basketball team.