Chris Salgardo
CEO, ATWATER
How Chris Salgardo is Making Retailers and Consumers Rethink Men's Grooming
In recent years, there has been a growing trend towards clean and non-toxic skincare products, with many consumers seeking out brands that prioritize natural, high-quality ingredients over potentially harmful chemicals. As a result, a number of skincare companies have emerged that promote these values and offer a range of products formulated with clean, non-toxic formulas. One such company is ATWATER, founded by Chris Salgardo, a veteran of the beauty industry who has made it his mission to create effective, yet safe and gentle skincare products. At ATWATER, the focus is on using natural, organic, and sustainable ingredients to create formulas that nourish and protect the skin, without causing any harm to the body or the environment. With a commitment to transparency and ethical practices, Chris heads ATWATER towards becoming a leading example of a skincare brand that is both effective and socially responsible.
Having personally experienced the struggle of growing up with acne, Chris Salgardo was always passionate about helping others who share the same issue. In addition, he was committed to achieving the best possible skin as I progressed through life, which led him towards devoting a significant amount of his time and attention to developing a reliable skincare routine. Through this process, he witnessed firsthand the remarkable impact of quality skincare and men's grooming and felt compelled to share his knowledge and experience with others. "My goal was to create an affordable routine for men that utilized effective ingredients. Since the age of 18, it has been my dream to establish my own skincare brand, and I am thrilled to announce that in 2022, I finally brought my vision to life", Chris shared ecstatically.
Just like any other entrepreneur, for Chris – starting his very own skincare brand has been both the most fulfilling and nerve-wracking experience of his life. As a bootstrapped venture, managing costs and cash flow has been a challenge, and raising financing has been a crucial step. Despite these obstacles, the positive response from retailers, press, and clients has been remarkable. Nevertheless, building a clientele and expanding the business requires time and patience. In the face of these difficulties, Chris remains steadfastly optimistic and resolute, relying on my unwavering determination and courage to push through and succeed.
When Chris was asked how ATWATER stands out when compared to its competitors, he shared – "The main distinguishing factor is the extensive knowledge and expertise that goes into creating each product. Drawing from over 30 years of experience in the beauty industry, including positions at CHANEL, Bobbi Brown, and Kiehl's USA, I carry forward my  wealth of knowledge in skincare and men's grooming". Adding to his above statement, he continued – "ATWATER's products are formulated with high-quality, clean ingredients that focus on brightening the skin and promoting overall skin health. Our products are designed to feel weightless, comfortable, and non-intrusive, allowing users to move through their day without distraction". Through the conversation Chris also spoke about how since their launch, ATWATER has received a significant amount of repeat business from satisfied clients who appreciate the effectiveness and pleasure of using their products.
The most rewarding part of launching ATWATER, from Chris Salgardo's perspective, has been the positive response from customers towards the company's formulas. As someone who hasn't led product development, he finds it both exciting and challenging. His primary objective is to encourage men to think differently about using skincare products, especially when it comes to fragrance-free moisturizers. ATWATER's rapidly growing base of loyal customers is proof that they are on the right track. Their Skin Armor Moisturizer is the best-selling product, followed by the Eye Armor eye moisturizer and the Smooth Target shave cream. In addition, ATWATER has won "best of" awards from two major publications for their Moisturizer and Eye Care products, which Chris Salgardo considers a significant achievement and testament to the quality and effectiveness of their products.
As the Founder and the CEO, Chris is available when it comes to helping out all team members and colleagues at ATWATER. Whether meeting with his team or joining Zoom meetings with different retailers, he is always open to suggestions and opinions in pursuit of expanding the brand. Also, as someone who has been in the industry for a long time, he feels good to mentor others and see their own success grow.
Chris Salgardo believes in being mindful of how he nourishes himself mentally, physically, and spiritually. He is aware that when he is out of balance, he feels it, which is why he prioritizes taking the time for himself, his family, his partner, exercise, his cats, and his gardens. These things nourish his soul and help clear his head, enabling him to be at his best at work. He believes that self-care is essential and that he can only be energized and productive if he takes care of himself first.
Moreover, Chris Salgardo observed that the pandemic led to an increase in the popularity of self-care products since people had more time on their hands. During this period, he was able to focus on new hobbies, complete a degree, and put all his effort into creating his brand, ATWATER. Although he was highly productive during this time, it brought him happiness. He also realized that the pandemic was a time for many people to heal and recuperate, and some individuals needed a mental break to rest. This experience taught him the importance of being kind to oneself and honoring where one is on their own journey.
Lastly, Chris Salgardo revealed that he will soon launch a men's editorial site that will complement the ATWATER brand. The site will offer practical advice on how men can be their best selves and will feature interviews with exceptional individuals, the latest trends across various categories, and product reviews. He acknowledges that while no single cream can change one's life, a variety of things can aid in the journey towards self-care and living a fulfilling life. The editorial site will be a valuable resource for men seeking to improve their men's grooming and overall well-being.
Company
ATWATER
Management
Chris Salgardo
CEO
Description
ATWATER simplifies your routine with no unecessary products or harsh, abrasive treatments. Quality ingredients, non-toxic formulas, comfortable textures. Just good-for-you products that get you healthier skin, day after day. See real, confidence building results with a routine to last a lifetime.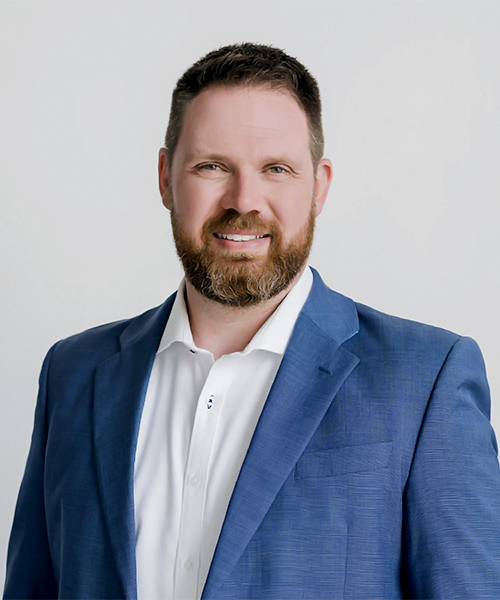 Being that person who was always interested in sports since his early years, Mike Edwards was appointed as a red shirt for his University Basketball team.