Chief Marketing Officer, ONEPLUS
Celina Shi
Chief Marketing Officer, ONEPLUS
A Multifaceted Marketer with a Passion for Exploration
In this era where every company is striving hard to adapt to the ever-evolving digital space, while also aiming at establishing meaningful relationships with their consumers, the race to stay ahead is endless. And in this pursuit, quality marketing personnel have become the need of the hour, who possess a unique blend of creativity, analytical skills, strategic thinking, and adaptability to drive brand growth and customer engagement.
One individual who stands out as a welcome example in the realm of marketing excellence is Celina Shi, the Chief Marketing Office of OnePlus in Europe. With her visionary approach and comprehensive understanding of the market, Celina Shi has played a pivotal role in establishing OnePlus as a leading smartphone brand globally.
Celina's academic achievements showcase her breadth of knowledge and expertise. Holding a graduate degree in Electronic Engineering and an MBA from Henley Business School in the UK, she possesses a formidable educational foundation. Her MBA program, which included a specialization in marketing, provided her with a comprehensive understanding of the entire spectrum of Integrated Marketing Communication.
A Chinese National by origin, Celina Shi has been living in the UK for the past 13 years. She began her career in Motorola as the Team Lead for the 'New Product Introduction' (NPI) department and from there, moved on to Nokia, working in their R&D team as a Project Manager. After Nokia, she joined Silverstamp UK as their Director of Project Development, which sparked her interest towards the field of marketing. "The company had great products and yet it was unable to sell effectively. That's where I understood the power of marketing as a key driver for sales", she exclaims. Also understanding the fact that marketing can be highly impactful in not only increasing brand visibility but communicating the key value proposition, Celina Shi embarked on her marketing career.
Thereafter, she moved on to Huawei technologies as a Marketing Consultant for the Western European region. In between, she also had a short stint at Asos working as a Senior Marketing Consultant. In 2018, she joined OnePlus as the Head of Marketing Operations and was eventually appointed in her current role as the Chief Marketing Officer.
"And now after spending over two decades in the mobile phone industry- having worked across functions such as R&D, go-to-market strategy, Product Management, I was very keen to explore the marketing function and get a wider and deeper understanding of how it directly impacts brand awareness and sales", she added to her above statement on her journey into marketing.
For over four years, Celina Shi has been an integral part of the OnePlus family, drawn to the brand's resolute mantra of 'Never Settle'—a philosophy that deeply resonates with her on a personal level. Recognizing that 'Never Settle' is not about attaining perfection, but rather the unyielding pursuit of improvement, Celina embodies this ideology throughout her career, constantly seeking to expand her horizons and embrace diverse roles.
As the Chief Marketing Officer for OnePlus in Europe, Celina spearheads the comprehensive marketing strategy and operations across the continent. Her multifaceted role encompasses a broad range of responsibilities, including marketing and creative strategy, PR and external communication, ecommerce growth initiatives, social and paid media strategies, and region-specific marketing campaigns. With an unwavering focus on driving brand awareness and growth in Europe, Celina orchestrates impactful marketing activities that propel sales and elevate OnePlus' presence in the market.
In addition to her core responsibilities, Celina's purview extends to market research, forging strategic brand collaborations, and fostering business development opportunities. Her holistic approach ensures that OnePlus remains at the forefront of innovation and market trends, continuously evolving to meet the needs and aspirations of its discerning customer base.
A Target Audience Whisperer
At the core of OnePlus' marketing prowess lies a deep comprehension of their target audience—a domain in which Celina Shi excels, diving into the intricate layers of audience analysis, unearthing invaluable insights that shape their campaigns. Celina's approach is meticulous and thorough, where she immerses herself in a comprehensive study of the audience, unearthing the essence of who they are, their behaviors, content preferences, and sources of influence. She scrutinizes the mobile apps they engage with, unraveling the topics and interests that resonate with them on a profound level.
To remain at the forefront of marketing trends, Celina keeps a finger on the pulse of the industry. Immersing herself in reputable sources such as Digital Marketing magazine, PR Week, and thought-provoking podcasts like 'the long game,' she constantly expands her knowledge and adapts her strategies accordingly.
Beyond her professional avatar, Celina Shi indulges in a world of exploration and culinary delights. A dedicated traveler, she seeks out new destinations, immersing herself in the vibrant journey of cultures and flavors. As a self-professed foodie, Celina delights in the diverse array of cuisines, eagerly sampling culinary treasures wherever she ventures. Her wanderlust is accompanied by a love for wine, with St. Emilion holding a special place in her heart as a favored varietal.
While her personal pursuits enrich her life, Celina's most cherished role is that of a devoted mother to her two young children. She cherishes the precious moments spent with them, embracing the joys and challenges of parenthood.
Company
OnePlus
Management
Celina Shi
Chief Marketing Officer
Description
OnePlus was founded by Pete Lau and Carl Pei on 16 December 2013 to develop a high-end flagship smartphone running Cyanogen OS that would come to be known as the OnePlus One. OnePlus would continue to release phones throughout the 2010s and 2020s.  OnePlus is still actively producing affordably priced phones.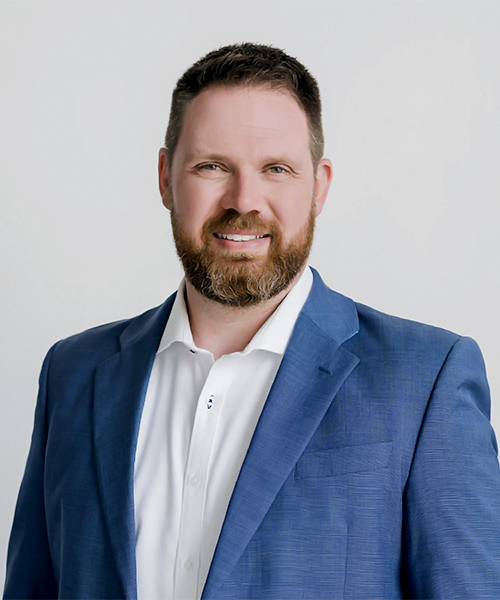 Being that person who was always interested in sports since his early years, Mike Edwards was appointed as a red shirt for his University Basketball team.