Partner, CHEVEZ RUIZ ZAMARRIPA
Ana Sofía Ríos Artigas
Partner, CHEVEZ RUIZ ZAMARRIPA
Justice is today driven by rapid thought and cunning, as the legal profession is experiencing a revolution. The days of strict, well-dressed gentlemen ruling court proceedings are long gone. The future of legal knowledge belongs to outstanding women who, when assuming judicial regalia, conduct themselves with unrivaled elegance.
Let's now shift the focus to Ana Sofa R.íos Artigas, a formidable figure in the law firm CHEVEZ RUIZ ZAMARRIPA, as an example of this transition. Ana Sofía dances around the maze of legal complexities rather than just navigating it. Her drive for pushing limits and skill as a partner in the Firm go hand in hand. With a career that shines as a testament to dedication and brilliance, Ana Sofía proves that women are not just fitting into the legal mold; they are shaping it.
Knowing Ana Sofía Ríos Artigas
Coming from a family of lawyers and a strong affiliation towards the world of law since her early days, Ms. Ríos grandfather held the esteemed position of a Supreme Court Justice, and he was someone the whole family admired. However, it was a tough journey for Ms. Ríos as in Mexico the legal neighborhood was male dominated with only a few women leaders at the helm. But her family was always encouraging and motivated her with unwavering support in her journey of becoming a lawyer.
Beyond her professional endeavors, Ana's focus extends to her cherished family – her husband and two children – who serve as both her grounding force and source of joy. Amid the occasional pockets of leisure time, nurturing connections with dear friends holds a special place in her heart. Furthermore, safeguarding her physical and emotional welfare remains of utmost importance; Ana finds genuine pleasure in the activity of running as a means to achieve this balance.
Furthermore, talking about her academic journey and elaborating on how it has shaped her to what she is today, Ms. Ríos shared – "My career journey into law has been shaped by a natural curiosity for understanding intricate matters and a profound appreciation for the influence of legal frameworks on society. These fundamental interests led me to specialize in Corporate Law and M&A". She continued – "Encounters with the transformative impact of legal structures on businesses and individuals, deepened my passion for these practice areas. The structured nature of legal practice and the opportunity to solve complex challenges further solidified my choice".
Professional Journey so Far
Ms. Ríos has been at CHEVEZ RUIZ ZAMARRIPA since May 2019, where she states a combination of factors drew her towards the Firm, and of course the outstanding reputation as a powerhouse in the legal landscape. Also, the firm's commitment to excellence and its consistent track record of delivering exceptional legal services are qualities that truly resonated with Ana.
During her tenure at the Firm, Ana has assumed diverse roles, finding particular fulfillment through her active participation in the Diversity, Equity, and Inclusion (DEI) Committee. Her experience as a woman in the legal sphere has heightened her sensitivity to the hurdles encountered by female professionals. This awareness has fostered her resolute dedication to facilitating the advancement of women lawyers, aiding them in realizing their aspirations and ascending to leadership roles.
Ana's engagement in the DEI Committee seamlessly aligns with this mission, affording her the platform to spearhead initiatives that foster an all-encompassing workplace wherein diverse viewpoints are prized. Collaborating with colleagues hailing from multifarious backgrounds has notably enriched her comprehension of the legal vocation's spectrum of diversity.
As Ana's involvement with the DEI Committee has evolved, she has borne witness to the affirmative influence of combined endeavors. Through mentorship programs, workshops, and endeavors that champion parity of opportunities, discernible strides have been made toward fashioning a legal community that is more inclusive and equitable.
As a Partner in the Firm, Ana is responsible for a wide range of tasks that fall under both legal and strategic categories. She oversees complex cases in the areas of transactional, corporate, and M&A law in her capacity. Her monitoring covers intricate mergers, acquisitions, and corporate activity transactions, ensuring that clients receive precise legal counsel catered to their individual needs.
By actively interacting with coworkers from a variety of legal disciplines within the Firm, she orchestrates a multidisciplinary and complete approach. This collaborative mindset fosters a holistic methodology that skillfully responds to the varied needs of clients. This requires working in collaboration with specialists in fields like tax consulting, regulatory compliance, intellectual property, and employment law in order to give clients a well-rounded perspective and cogent answers.
Ana's tenure as a Partner was marked by her significant involvement in multiple triumphs and innovative ventures that left an indelible impression on both the clients and the Firm. Among her achievements were the adroit handling of difficult talks and accomplishing fruitful conclusions in diverse M&A dealings, often acclaimed for their intersecting boundaries. Carrying out these assignments necessitated global cooperation that showcased her squad's capability in tackling knotty transactions and securing that clients' objectives were in sync with the accomplished outcomes.
For companies struggling with operations, she guides the implementation of far-reaching business restructuring plans. These initiatives take a comprehensive view, using tackling immediate challenges to empower clients over time.
Collectively, these projects underscore the imperative of seamlessly weaving legal acumen with strategic insights, yielding outcomes that transcend mere legal compliance and genuinely empower clients. Ana has also played a pivotal role in instituting the Firm's initiatives on Diversity, Equity, and Inclusion, fostering an inclusive workplace that resonates with the organization's commitment to societal advancement.
Gazing forward, Ana envisions CHEVEZ RUIZ ZAMARRIPA maintaining its trajectory as an eminent force within the legal realm. With a heritage steeped in excellence, she foresees the Firm not only upholding its influential stance in current tax and legal practices but also diversifying into emerging legal arenas. A central objective is to amplify the dedication to diversity, equity, and inclusion, fostering an environment even more inclusive, mirroring the ever-evolving essence of the contemporary legal profession.
Furthermore, Ana recognizes the pivotal role of technology and innovation in augmenting client experiences and delivering streamlined legal solutions. As a part of her endeavors, she aims to champion inventive approaches that integrate state-of-the-art technologies while nurturing a culture that cultivates professional growth and mentorship.
This comprehensive vision of expansion, inclusivity, and innovation positions CHEVEZ RUIZ ZAMARRIPA to sustain its enduring impact in the legal landscape.
Company
CHEVEZ RUIZ ZAMARRIPA
Management
Ana Sofía Ríos Artigas
Partner
Description
They are a tax consulting and legal services Firm with more than 20 practice areas, that allows them to offer a multidisciplinary, comprehensive and high quality service, customized to their clients' needs.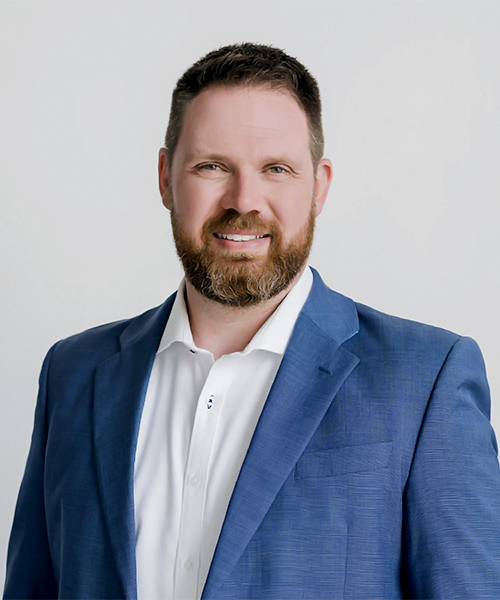 Being that person who was always interested in sports since his early years, Mike Edwards was appointed as a red shirt for his University Basketball team.