President & CEO, CrossLeaf Web Engineering
Daniel Pizon
President & CEO, CrossLeaf Web Engineering
Leading businesses like CrossLeaf Web Engineering and Canary Trap demand a special blend of vision, skill, and agility in the constantly changing field of digital innovation and cybersecurity problems. Daniel Pizon, the acclaimed President and CEO of these ground-breaking businesses, is in charge, and his uncompromising dedication to quality has cemented their places as leaders in their respective fields.
Running businesses as different as Canary Trap, a cybersecurity powerhouse, and CrossLeaf Web Engineering, a critical mid-to-enterprise market web partner, takes a diversified approach. Daniel Pizon, President and CEO, adopts a dynamic leadership style that combines technical expertise with a people-centric approach to advance his teams.
A relentless desire for large dreams and an unrelenting work ethic are the two defining qualities that Daniel Pizon, the creative leader behind CrossLeaf Web Engineering and Canary Trap, owes to his lifelong success.
Daniel's motivation and work ethic were initially focused on sports and fitness, where he discovered that meticulous practice and unwavering desire may result in notable accomplishments. He fueled his desire to push limits and challenge himself by bringing these qualities to the world of business.
Daniel started CrossLeaf Web Engineering in his early 20s, investing everything he had into the business. Every day of the week, he worked relentlessly for sixteen hours, with the exception of Sundays, when he made do with an "abbreviated" eight-hour workday. This dedication persisted for eight years, laying the foundation for his future successes.
Daniel acquired a deep-seated passion for creating successful companies that lead their respective industries. As he began his entrepreneurial career with little to show at first, his upbeat outlook and big dreams were helpful. With unflinching resolve as his fuel, he kept moving forward while visualizing greatness and finding innumerable reasons to be inspired.
Despite the audacity of some of his goals, Daniel was able to achieve them because of his strict work habits, unwavering discipline, and the encouragement of knowledgeable peers and mentors. Today, Daniel proudly stands as a multi-CEO, leading CrossLeaf Web Engineering as one of North America's premier Web Engineering companies and guiding Canary Trap as a leading Cybersecurity testing company. His dedication to excellence and relentless pursuit of innovation have solidified both companies' positions as industry leaders, embodying the true power of a visionary leader with an unyielding drive for success.
Innovating with Purpose: The Rise of CrossLeaf Web Engineering & Canary Trap
Technology offers limitless prospects for Daniel Pizon, a tech fanatic driven by an insatiable quest for innovation and progress. His urge to advance technology and push its limits even farther is fueled by his curiosity in and admiration for its intricate workings. Daniel is fascinated by how industry leaders develop unmatched operational procedures and wants to emulate them by developing his own expertly honed commercial initiatives.
Daniel was inspired to start two businesses in the information technology sector, CrossLeaf Web Engineering and Canary Trap, as a result of his enthusiasm for innovation. Also, Daniel enjoys having the chance to create custom applications and systems at CrossLeaf Web Engineering that are not currently available on the market.
In contrast, Canary Trap, an Offensive Cyber Security Testing company, serves as the adversarial opposition in the world of cybersecurity. This noble purpose instills a strong sense of determination within the company's culture. And, Daniel's team relentlessly works to protect organizations from the looming threat of successful cyber-attacks by meticulously testing and fortifying their cyber environments.
In order to promote collective growth and maturity in the services they offer, Daniel Pizon as the CEO motivates his team to uphold a clear and unyielding North Star—an unshakeable resolve to continually enhance their individual tasks. They maintain their attention on what matters most by paying close attention to their customers.
The Security Analysts at Daniel's organization are committed to honing their intellect in order to outsmart the cunning foes they face as an example of their focused efforts. On the other side, the Operations team works hard to provide the Security Analysts with modern tools and techniques, assisting and boosting their efforts. The Sales team gains tremendously from this synergy since they are able to confidently market on the basis of the high caliber of work for which the company is known.
Maintaining this laser-focused approach ensures the company remains nimble and relevant in the marketplace, building a robust reputation along the way. Embodying a strong sense of accountability, each individual across the organization strives for continuous self-improvement, refining their work and processes to achieve collective success. Daniel is selective in his hiring process, seeking individuals who are intrinsically motivated, eager to learn, and dedicated to giving their best effort. Mediocrity is not accepted at the company, as they seek like-minded individuals who embrace the challenge and contribute to a close-knit team camaraderie.
When Daniel was asked about the initiatives and strategies that have contributed to the remarkable success and ongoing growth of the company, he confidently emphasized the significance of their workmanship, particularly the exceptional quality of results delivered to their clients. He further shared that their continuous investment in the team's development, providing them with efficient and effective tools to excel in their roles, has been instrumental in driving an increasing demand for their services. Maintaining this unwavering focus on delivering outstanding outcomes for their clients remains a top priority for the company.
In the beginning, Daniel found it extremely difficult to delegate duties and responsibilities to others in an effort to conserve money. This difficulty is a typical one for many people who launch a business naturally and see early success, as the main priority frequently is on boosting the bottom line.
As time passed, though, Daniel came to understand that there is a limit to taking on a variety of tasks by yourself, which prevents someone else from succeeding in their primary concentration and prevents the business from growing in more significant ways. Daniel consulted other successful CEOs and leaders for advice after realizing the importance of a leadership team. He built a management and reporting hierarchy as a result of their insightful recommendations, promoted staff members internally, and carefully hired the right personnel.
Daniel's academic background may not align with his current business endeavors, as he holds a Degree in Kinesiology from York University. However, his expertise in the field of IT stems from hands-on experience and learning directly from other top performers in the market.
While Daniel acknowledges that achieving a perfect one-to-one personal-to-professional life balance is challenging, he feels content with the current ratio, finding a healthy equilibrium between the two aspects of his life. Despite occasional heavy workloads that demand his attention, he remains dedicated to fulfilling his personal family-oriented aspirations as a loving husband and devoted father.
To maintain harmony between work and personal life, Daniel meticulously organizes his workday, planning everything in advance to honor his commitments both in and out of work, leaving room for unforeseen surprises that may arise. Certain aspects of his life are non-negotiable, such as dedicated time with his family. He takes commitments seriously and expects the same level of commitment from those around him, valuing trust and respect that comes with upholding one's word.
Despite being passionate about his professional ambitions, Daniel maintains a well-rounded lifestyle with various interests outside of work. Sports like basketball and tennis, as well as traveling, appeal to his adventurous spirit. Moreover, he indulges in his passion for fast cars, embracing his identity as a true car enthusiast. While his life may be filled with diverse pursuits, Daniel rarely finds himself exhausted, as he navigates through life with a thoughtful and balanced approach.
Company
CrossLeaf Web Engineering
Management
Daniel Pizon
President & CEO
Description
CrossLeaf Web Engineering is a collective group of innovative and digital driven experts that understand that to create great platforms requires the careful craft of constructing great user experiences.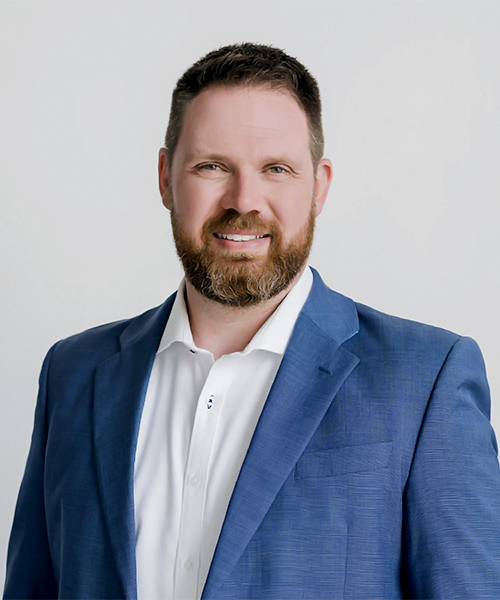 Being that person who was always interested in sports since his early years, Mike Edwards was appointed as a red shirt for his University Basketball team.