Chief Marketing Officer, RareWine Group
Lars Granat Jensen
Chief Marketing Officer, RareWine Group
In today's ever-evolving and highly competitive business landscape, the demand for exceptional marketing specialists has reached unprecedented heights. With rapidly changing customer preferences, technological advancements, and expanding global markets, companies require skilled professionals who can navigate these complexities and devise effective marketing strategies.
Among these marketing experts stands Lars Granat Jensen, the Chief Marketing Officer (CMO) of RareWine Group. Lars has showcased remarkable expertise and leadership, backed by a wealth of experience and a proven track record. These qualities make him a prime candidate for the esteemed title of "Most Impactful CMOs to Watch in 2023."
With a clear vision coupled with a deep understanding of consumer behavior and market trends, Lars Granat Jensen has propelled RareWine Invest to new heights. And, under his guidance, the company has successfully established its presence in multiple countries and cultivated a reputation for delivering exceptional quality and service.
Lars Granat Jensen grew up with his parents in the suburbs of Aalborg, Denmark. His parents were self-employed and operated a flower and gift shop along with a subsidiary branch. The flower shop had been passed down to them from Lars' grandparents. Living above the store, Lars' parents were constantly immersed in their work, as being self-employed meant their schedule extended far beyond the typical nine-to-five job. Although physically present, they were fully dedicated to managing the family business.
Being an only child in a bustling household, Lars quickly adapted to finding his own sources of entertainment through imaginative means. Additionally, he actively participated in the family business from a young age, lending a helping hand in the store starting at the tender age of six.
Eventually, Lars went on to pursue his studies to become a computer scientist and learned coding and programming, but halfway through his education, he switched direction to focus more on marketing, design, and communication. "Combining both worlds has helped me immensely in my career, as marketing today is more data-driven than ever", Lars shared.
RareWine Invest in a Nutshell
RareWine Invest is renowned for its comprehensive expertise in the realm of wine, providing verified wine knowledge and long-term investment advisory services. Since 2012, the company has successfully offered portfolio guidance and facilitated the sale of investment-grade wines to investors both domestically in Denmark and internationally, including countries such as Norway, Sweden, Germany, Switzerland, the United States, the United Kingdom, Greece, The United Arab Emirates, Thailand, Singapore, among others.
RareWine Invest operates as an affiliated entity of RareWine Trading, a trading business specializing in the global trade of rare and fine wines for over 15 years. RareWine Trading has built its reputation on a strategic approach centered around working with slim profit margins and significant quantities. The esteemed RareWine Group, recognized globally for providing the market's most competitive prices, upholding exceptional quality standards, and delivering reliable service, encompasses both RareWine Trading and RareWine Invest. With a dedicated team exceeding 50 professionals, including fifteen experts exclusively focused on wine investments, the group has established offices in prominent cities such as Amsterdam, Milano, Stockholm, Geneva, Copenhagen, Aalborg, and Vester Hassing. Rasmus Nielsen founded the RareWine Group in 2006.
Lars feels incredibly privileged to be a member of a remarkably prosperous company that has experienced extraordinary achievements in recent times. Leading a team of exceptionally skilled individuals who, much like him, harbor ambitious aspirations, Lars holds the responsibility of spearheading the development of an inbound sales strategy to drive the company's international growth. With remarkable success, he has already established a robust marketing team that diligently implements this strategy on a daily basis. Collaborating closely with the sales, development, purchasing, and trading teams, Lars emphasizes the unity of their collective efforts, eradicating the divide between sales and marketing. This harmonious integration stands as one of their most significant accomplishments, a source of immense satisfaction for Lars as he eagerly shared his elation. "I came with knowledge and experience from running an advertising agency for almost 10 years, focussing on online marketing and brand building, thus, I bring confidence and expertise to help the team make the right decisions and build the most effective concept", Lars added.
Moreover, Lars Granat Jensen understands that in the modern business landscape, numbers play a crucial role. As the Chief Marketing Officer of RareWine Group, Lars has witnessed the company's ascent to become one of the leading entities in the wine and spirits industry. However, some may argue that this emphasis on data-driven strategies takes away the romance associated with wine or portrays the company as solely profit-driven. Lars vehemently dispels such notions, as he passionately emphasizes the deep-rooted love for wine and the genuine care RareWine Group extends towards the producers they collaborate with. To showcase this commitment, Lars and his team recently launched a series called "Meet The Winemaker," which is broadcasted on social media platforms. The series aims to bring the beautiful stories of winemakers to life, showcasing their passion without any sales agenda.
RareWine Group has diligently cultivated a substantial following on social media, leveraging their voice and reach to promote remarkable winemakers, even those from whom they do not directly purchase wine. "Meet The Winemaker" takes an editorial approach, focusing on delivering engaging content and captivating narratives. The material produced during these episodes is generously shared with the winemakers, enabling them to enhance their own branding.
While the viewership of "Meet The Winemaker" may not reach astronomical numbers, Lars views the project as a labor of love, driven by passion rather than commercial intent. The primary objective is to celebrate the love for wine, creating exceptional content that resonates with wine enthusiasts and connoisseurs alike.
Importantly, in the midst of the Covid-pandemic, Lars Granat Jensen observed several transformations, especially in the modern workspace, and the need to adapt to a new normal. Lars has always maintained an adaptable mindset, even prior to the pandemic, and he instills the same approach in his team. Recognizing the significance of agility and flexibility in the modern workspace, he emphasizes the necessity of being able to adapt swiftly.
On a personal level, Lars Granat Jensen has always had a strong love for football (soccer) and played the game frequently when he was younger. At the neighborhood club, Lars would play competitive games with his classmates during his free time and even during class. Team sports' togetherness and cooperative nature have always struck a chord with Lars, fuelling his passion for assembling solid groups.
Lars still has a great passion for football and sports in general. Finding time to play football has grown increasingly rare as adult responsibilities—like caring for children and work obligations—have grown. However, Lars has adjusted by making jogging and cycling a priority as part of his workout regimen.
Also, acccording to Lars Granat Jensen, achieving work-life balance is undeniably one of the most significant challenges of our time. While he acknowledges that he doesn't have a definitive solution, he feels fortunate to have a supportive and understanding family. Lars tries to prioritize spending time with his kids and girlfriend when he is off work, but he admits that he hasn't found the perfect balance between his personal and professional life. He holds the belief that merely aiming for work-life balance may not lead to reaching the top of one's career. Observing successful individuals around him, Lars notes that they have achieved their positions through tremendous hard work and making substantial sacrifices along the way.
Last but not least, Lars Granat Jensen modestly acknowledges that he is not a voracious reader of literature. But he enjoys learning about the world of audiobooks and podcasts because it helps him to widen his horizons. Lars is currently enthralled with "The Secret" by Rhonda Byrne. He feels deeply connected to this book since it emphasizes how important it is to cultivate creativity, make significant goals, practice humility, and keep an optimistic outlook. These values are more than just moral ones for Lars; they represent a way of life and a personal philosophy.
Carrying forward more than a decade's worth of experience on his shoulders, Frank Huang brings a wealth of knowledge to his role as Chief Marketing Officer (CMO) at Genesis Wealth Management. His expertise spans print, radio, television, and digital media, and he is a proud recipient of the prestigious Jack Webster Awards for excellence in Canadian journalism.
On an academic level, Frank holds an MBA, which proved to be an important part of his life, transforming the way he thinks, while also honing his critical thinking capabilities and his problem-solving skills. These capabilities have empowered Frank to tackle complex business challenges with confidence and deliver innovative solutions. In addition to the MBA, Frank has also completed a specialized course and obtained a certificate in exempt market proficiency. This course and certification have had a significant impact on his approach as a Chief Marketing Officer (CMO).
Company
RareWine Group
Management
Lars Granat Jensen
Chief Marketing Officer
Description
RareWine Invest is an associated company of the trading business RareWine Trading. For more than 15 years, RareWine Trading has traded professionally in rare and fine wines globally based on a philosophy of working with small margins and large quantities. RareWine Group is known worldwide for the lowest prices on the market, high quality, and reliable service.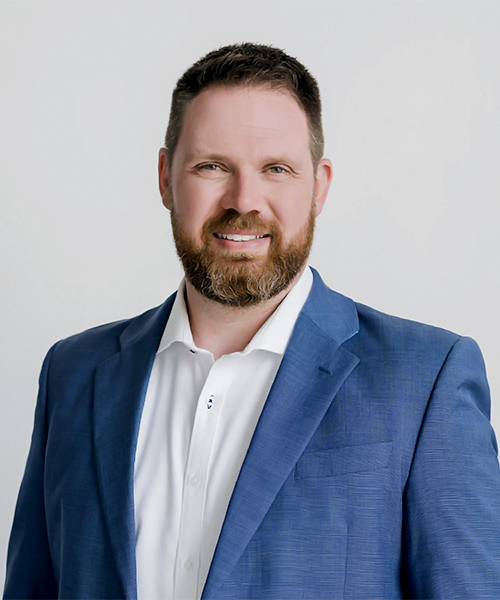 Being that person who was always interested in sports since his early years, Mike Edwards was appointed as a red shirt for his University Basketball team.