Founder, First Class & More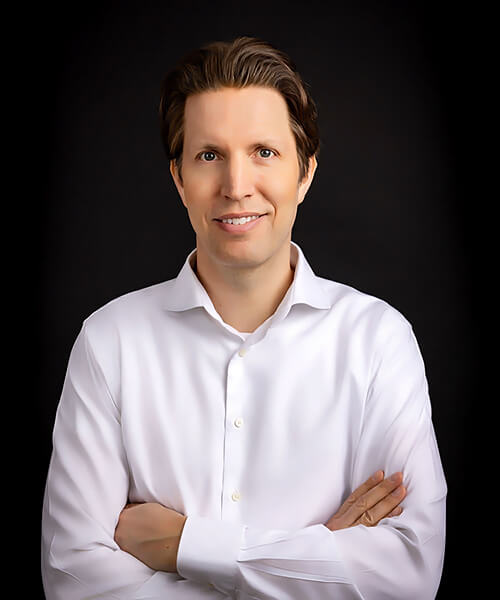 Alexander Koenig
Founder of First Class & More
Luxury travel refers to travel experiences that go beyond the typical vacation and offer a higher level of comfort, exclusivity, and personalization. It often involves staying in high-end accommodations, flying in first or business class, and accessing exclusive amenities and experiences. Luxury travel is typically associated with discerning travelers who value personalized attention, unique experiences, and exceptional service. Thus, to cater this very demand, Alexander Koenig, a recognized expert in luxury travel, founded First Class & More with the unique selling proposition of helping his clients to enjoy the best flight and hotel products up to 70% cheaper than standard prices.
With 20 years of experience in the travel industry, Koenig started his career as a consultant at the Boston Consulting Group (BCG) and McKinsey & Co. before founding FIRST CLASS & MORE in 2003. And, under his leadership, the company has grown to become one of the most respected and well-regarded luxury travel advisors in the DACH region (Germany, Austria, Switzerland), catering to a global clientele of high-end travelers.
Alexander Koenig obtained his Business Administration degree from the University of Mainz (Germany) and joined Boston Consulting Group (BCG) as a consultant. Due to his frequent travels for work, he stayed at top hotels and signed up for loyalty programs, becoming skilled at optimizing them to earn free flights and hotel stays, upgrades, and other benefits. He also quickly earned Lufthansa Miles & More Senator frequent flier status.
And it was the Lufthansa Senator status which played a crucial role in setting up his company First Class & More. While working on his PhD in his third year at BCG, Koenig realized he'd lose his Lufthansa Senator status if he stopped taking business-related flights. He searched the web for ways to keep his status with a lower budget and discovered an opportunity to earn status miles by riding the so-called Air Rail train back and forth from Stuttgart to Frankfurt. With this strategy he managed to requalify for Lufthansa Senator without even flying. Inspired by his success, he wrote a hands-on insider guide about his experience which gained a lot of interest and motivated him to start his own company, First Class & More. Koenig also wrote a book on how to optimize flights, hotels, and car rentals, and launched a website that offered newsletters and memberships to frequent flyers looking for insider knowledge on luxury travel.
"I realized that luxury travel is not a matter of money, it's a matter of having the right strategy", said Mr. Koenig. He continued – "If you know all the insider tricks and deals, you can enjoy Business Class at Economy Class prices and the sweet suite life at the price of a regular hotel room".
A Journey called First Class & More
When the company was founded, the prime focus was primarily on optimizing loyalty programs and flights. Today, its focus is on creating memorable luxury travel experiences at significantly lower prices. To do this, Mr. Koenig and his team screen more than 100 websites as well as their wide partner network for the best deals on a daily basis. The team then summarizes the information they find in their blog and communicates it to their members through their newsletters, the First Class & More app and social media. The company now has around 100,000 customers in Germany, Austria and Switzerland. When we asked Mr. Koenig about the most remarkable milestone so far for First Class & More, he stated – "We were able to post record revenues in the years 2020 and 2021 when the whole travel industry was badly affected by the pandemic".
What sets First Class & More apart from other luxury travel companies is their focus on insider strategies to maximize travel experiences while minimizing costs. It offers a wealth of knowledge on how to achieve frequent flier or hotel status, and is known for expertise in using miles to reduce travel costs. In fact, Alexander Koenig has earned the nickname "Meilenkoenig" (King of Miles) in the German press due to his surname "Koenig," which means "King" in German. So if you're looking to travel in luxury without breaking the bank, First Class & More is the go-to resource for insider tips and tricks.
When we asked Mr. Koenig how he manages to attract new and retain customers at First Class & More, he spoke about how the company has gained a significant following of high-end clients through their extensive media presence, both in mainstream publications and through Alexander Koenig's column in German manager magazin, aeroTELEGRAPH, FOCUS MONEY, bilanz, Connoisseur Circle, clever reisen, and XING. He also spoke about how the company conducts studies in cooperation with leading business publications and has a partnership with Germany's largest media site, bild.de. For their most distinguished clients, First Class & More offers "The Royal Circle," a service in which Alexander Koenig personally acts as their travel advisor, building personal connections that often become long-lasting friendships. This enables First Class & More to learn more about their clients' travel preferences and offer even more personalized travel experiences.
Plans Going Down the Line
The vision of FIRST CLASS & MORE is to become the premier "smart luxury travel" hub for the DACH region (Germany, Austria, Switzerland), and then expand to the rest of Europe. As a smart luxury travel hub, the company aims to offer insider deals and strategies that can't be found on regular luxury travel sites, by integrating loyalty programs with miles and status deals. The goal is to provide a one-stop-shop for luxury travel inspiration, planning, and booking. FIRST CLASS & MORE differentiates itself from competitors by offering a unique combination of services that includes insider deals and strategies for saving up to 70% on Business and First Class flights, luxury hotels, frequent flier status, and personalized advisory services from a team of travel hackers and travel designers. The company plans to expand its services to the full European market through its website, www.first-class-and-more.com.
Alexander Koenig had a long-term aspiration to start his own business, fueled by his willingness to work hard and his creativity in generating ideas. With a passion for travel and a desire to optimize experiences, he found his niche in the travel industry. His consulting career provided the spark for him to establish First Class & More.
"The great thing about my business is: I made my hobby my business", Mr. Koenig shared ecstatically. "As part of my job, I have to travel around a lot and explore new destinations, airline products and hotels for our customers, which I do most of the time together with my family". In terms of Alexander Koenig's daily routine, he typically wakes up at 6 am to work on specific tasks related to First Class & More. This allows him to cover the most important tasks with his team before his family wakes up. While each trip involves work, Koenig also personally enjoys the benefits of the luxury travel insider strategies that his company offers for the remainder of the day, which he is the life he always wanted.
Company
FIRST CLASS & MORE
Management
Alexander Koenig
Founder
Description
Founded more than ten years ago by Alexander Koenig, First Class & More is now the leading German-language web portal for luxury travel at insider prices.The vision of FIRST CLASS & MORE is to become the premier "smart luxury travel" hub for the DACH region (Germany, Austria, Switzerland), and then expand to the rest of Europe.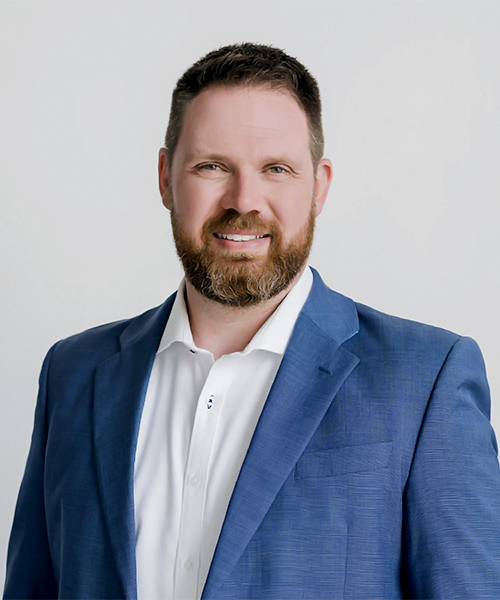 Being that person who was always interested in sports since his early years, Mike Edwards was appointed as a red shirt for his University Basketball team.