Banking Client Partner, NTT DATA
Ana Russo
Banking Client Partner, NTT DATA
The torch of leadership shines ever brighter in a world that is fast changing and where innovation meets ambition. And who do you suppose is leading the way, breaking down barriers, and clearing the way? Nobody else but the powerful group of influential women leaders! These trailblazers aren't just making waves; they're also triggering seismic shifts, pressing the envelope, and permanently altering a variety of industries.

Let's now focus on the financial sector, where every transaction is a vital component of the international economy. Here we find extraordinary leaders wielding influence deftly and causing change that reverberates throughout the financial sector, like Ana Russo, the Banking Client Partner at NTT DATA.
With a strong foundation in international banking and training in mass media studies, Ana Russo started her career. She gained a deep awareness of international markets as well as great financial acumen thanks to her dual specialization.
Ana Russo carefully noted a considerable rise in digitization within the Swiss market during the enormous obstacles brought on by the Corona pandemic. She was leading the LSEG Customer Success Team across DACH then. And observed that businesses and individuals alike were forced by the abrupt change to quickly adjust to a new way of living and working. The compelling factors pushing this digital revolution, particularly in the area of digital banking, were further underlined by Switzerland's reputation for having solid financial and technical industries.
Ana Russo's path crossed with that of NTT DATA, a Japanese company famous for its unflinching dedication to human-centered digitalization, during this pivotal time. The underlying values of NTT DATA, which promote network and community empowerment as well as their ardent commitment to using technology to improve lives, effortlessly mirrored Ana's own guiding beliefs and professional objectives. This coincidence signaled the start of a fruitful partnership with NTT DATA.
Embracing the job role at NTT DATA was a significant move for Ms. Russo, marking a pivotal moment in her quest to cater to the ever-changing demands of society and effecting positive transformation. "My transition from international banking to mass media studies has culminated in a gratifying chapter at NTT DATA," she expressed, "here, I can wholeheartedly dedicate myself to a future where technology caters to humanity with compassion and understanding."
Furthermore, when we personally asked Ana Russo to tell us how her educational background guided her career, and her skillset she shared – "My education in mass media studies and international finance has played a profound role in shaping both my career and personal development". She continued – "These two seemingly disparate fields have enriched my perspective, honed my skills, and fueled my passion for diverse aspects of life and work". Also through the conversation she also elaborated on how she had the privilege of contributing to research projects and publications during her mass media studies. And how interning at financial institutions and media organizations allowed her to bridge theory with real-world practice.
As the Banking Client Partner
There are many opportunities and challenges that come with working as a Banking Client Partner for a tech business, especially one that serves the Swiss Financial Sector. This includes managing complex regulations, attending to demanding cybersecurity requirements, and seamlessly fusing cutting-edge technology with well-established legacy systems. Fortunately for Ana Russo, her time serving as the banking partner has been highlighted by a number of successes that have greatly raised the organization's recognized brand worth. "I've been actively involved in open banking, disseminating thought leadership outside of our organization on this crucial topic," Ana exclaimed with enthusiasm. I have played a key role in promoting NTT DATA as a forward-thinking forerunner in the open banking space, supported by engaging case studies, through committed research, compelling presentations, and active involvement in industry events.
Ms. Russo, a quick learner, stays abreast of developments in quantum computing and AI while also being instrumental in raising awareness about its use cases within the organization, in turn, helping banks to find innovative solutions for complex financial challenges.
Ms. Russo enunciates about her proudest achievement so far being the establishment of a network of experts from various banks. This collaboration regularly convenes to exchange ideas, share best practices, and address industry trends. The initiative has not only fostered a culture of continuous learning but has also led to innovative solutions and a stronger presence in the banking community. Additionally, to stay at the forefront of industry developments, Ms. Russo is actively engaged with associations and networks relevant to the banking sector.
Spearheading Change, Igniting Purpose
Through a number of initiatives, Ana Russo significantly improves society by applying her knowledge and commitment to constructive change. Her thought leadership essays and opinions, which are featured in trade publications, provide professionals and decision-makers with insightful information, fostering educated conversations and creative solutions across several industries.
The books that Ana has written, such as "The Conscious Leader of the New Millennium," act as beacons of inspiration and direction for people who want to lead with more consciousness and purpose. A better future is made possible by this impact on leadership paradigms.
Ana provides knowledge and ideas that light the spark for positive transformation during her public speaking engagements, whether they be at TEDx events or within local networks, inspiring both individuals and organizations.
Ana is also devoted to developing the next generation of leaders by tackling the urgent medical and educational needs in Africa, while projects like The New Thought Magazine offer opportunities for raising consciousness in society. These initiatives serve as evidence of Ana's constant commitment to fostering a society that is more intelligent, compassionate, and socially responsible. Moreover, Ana has recently been named G100 Switzerland Country Chair- Philanthropy, Business & Poverty Eradication. This prestigious appointment places her among an empowered group of the top 100 influential women leaders worldwide, which includes Nobel Laureates, former Heads of States, Ministers, Businesswomen, Investors, Corporate and community leaders. Together, they are united by a shared purpose: to create extensive opportunities for a more sustainable, balanced, progressive, and peaceful world for all.
In her leisure time, Ana Russo indulges in a diverse array of interests and hobbies that enrich her life, providing a sense of balance and fulfillment. Engaging with philosophical and scientific literature serves as a constant wellspring of intellectual stimulation. Ana also channels her creativity into crafting new Thought Books and screenplays, exploring innovative ideas.
Active pursuits hold a special place in Ana's heart, with yoga, tennis, chess, and running forming integral components of her recreational repertoire. Yoga imparts a profound sense of well-being, harmonizing her in the midst of a bustling world. Meanwhile, tennis and chess offer both mental stimulation and the gratification of healthy competition, challenging Ana's strategic acumen and quick decision-making. Running, on the other hand, ensures she maintains physical fitness and mental clarity.
An avid explorer of diverse cultures, cuisines, and landscapes, Ana immerses herself in the vibrant tapestry of the world. Hiking amidst Switzerland's breathtaking scenery holds a particular allure, and she is accompanied by Tuffy, her steadfast four-legged companion.
These passions and pastimes weave together to form the vibrant fabric of Ana's present-day existence, providing a comprehensive and gratifying way of life. They keep her engaged, inspired, and eager to embrace the opportunities that each new day brings. While tomorrow remains uncertain, Ana embraces the promise of each day as an invitation to explore, learn, and immerse herself in the kaleidoscope of human experiences, be it through the pursuit of knowledge, the appreciation of art and culture, the marvels of nature, or the connections forged with fellow beings. 
Company
NTT DATA
Management
Ana Russo
Banking Client Partner
Description
NTT DATA – a part of NTT Group – is a trusted global innovator of IT and business services headquartered in Tokyo. They help clients transform through consulting, industry solutions, business process services, IT modernization and managed services. NTT DATA enables clients, as well as society, to move confidently into the digital future.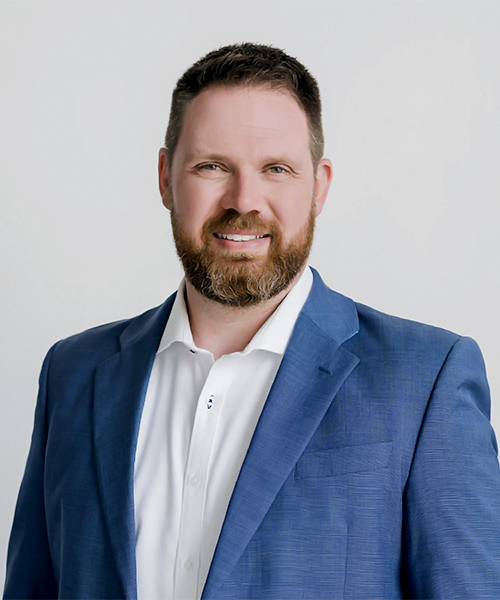 Being that person who was always interested in sports since his early years, Mike Edwards was appointed as a red shirt for his University Basketball team.