Chief Marketing Officer, RSA-Cannabis Pty Ltd.
Dylan Mulders
Chief Marketing Officer, RSA-Cannabis Pty Ltd.
Empowering Communities through Cannabis Innovation
The need of the hour in this dynamic age are marketing personnel who through their visionary ideas and initiatives are driving innovation and shaping industries through their relentless out of the box thinking. With a deep courage to experiment and try out unconventional business ideas, they are more than just making history.. One such CMO is Dylan Mulders, the visionary behind RSA-Cannabis Pty Ltd.
With a strong belief in the healing potential of medical cannabis, Dylan embarked on a mission to uplift communities and improve lives throughout South Africa and Africa. As the CMO of RSA-Cannabis, Dylan Mulders has been instrumental in pioneering the cultivation of medical cannabis, harnessing its power to bring positive change to individuals in need.
Dylan Mulders along with Jacques Swart (CEO & Founder), came together in Jeffreys Bay in April 2021 to embark on an extraordinary journey. In their pursuit of making RSA-Cannabis a reality, Jacques acquired a caravan, which became their makeshift home and office for the following months. Their shared determination was to complete all the necessary registrations for RSA-Cannabis.
During that time, Dylan and Jacques made a strategic decision to focus on cultivating Medical Grade Cannabis. This choice was driven by the prevailing laws at the time, which permitted the export and import of Medical Grade Cannabis exclusively. However, as their venture progressed, they expanded their operations to include the cultivation of Hemp and Adult Use Cannabis as well. This broadened their reach and allowed RSA-Cannabis to cater to various sectors of the cannabis market.
Together, Dylan Mulders and Jacques Swart demonstrated their resourcefulness and adaptability in navigating the regulatory landscape, transforming their caravan into a hub of innovation and progress for RSA-Cannabis.
RSA-Cannabis in a Nutshell
As the CMO of RSA-Cannabis, Dylan Mulders has positioned the company as a Registered Financial Service Provider catering to the cannabis industry in Africa and soon globally. By offering financial support, RSA-Cannabis plays a vital role in funding genetic breeders, farmers, laboratories, and oil & isolate extraction plants. These entities collaborate to produce branded cannabis products for both export and regional sales.
The regulatory landscape for medical cannabis in South Africa and Africa as a whole poses unique challenges. However, RSA-Cannabis has demonstrated its ability to navigate these legal and regulatory complexities effectively. Initially limited to import and export operations, RSA-Cannabis has successfully adapted to the evolving regulatory environment. With the expansion of their operations, they now have the opportunity to participate in the sale of adult-use cannabis through their chain of dispensaries known as Cannexion.
Dylan Mulders and his team at RSA-Cannabis have devised a strategy that focuses on unity within the cannabis industry. Instead of viewing other companies as direct competitors, RSA-Cannabis aims to support and fund them. This approach promotes collaboration and cooperation, contributing to the overall growth and development of the cannabis sector.
Looking forward, RSA-Cannabis has ambitious plans for global expansion. They intend to establish 1,500 dispensaries worldwide under the Cannexion brand. By strategically funding their competition, RSA-Cannabis aims to create a network of interconnected businesses that can collectively thrive in the emerging cannabis market. "Also, RSA-Cannabis uplifts the communities by providing them with Jobs, Finance , equipment and professional training  and also providing affordable Cannabis Meds locally to our people", shares – Dylan.
Dylan Mulders using all his expertise and hard work has converted RSA-Cannabis as the sole holder of Breeder and Cultivar Rights in South Africa. This unique distinction enables RSA-Cannabis to offer breeders the opportunity to utilize their laboratory-developed cultivars. By allowing crossbreeding with locally sourced strains, RSA-Cannabis creates a selection of exclusive cultivars that will be exclusively available to their commercial growers and manufacturers in South Africa.
RSA-Cannabis has also developed a remarkable EU GMP & PCIT certified Manufacturing Model. While the specifics of this model remain confidential at present, it is evident that RSA-Cannabis has gone to great lengths to ensure its security and success. Dylan Mulders hints at the significance of this model, suggesting that it will be one for the history books.
With their exclusive Breeder and Cultivar Rights and their innovative manufacturing approach, RSA-Cannabis is poised to make a lasting impact in the industry, whereas Dylan Mulders' strategic vision is helping and will continue helping create unparalleled opportunities for breeders, growers, and manufacturers alike.
Company
RSA-Cannabis Pty Ltd.
Management
Dylan Mulders
Chief Marketing Officer
Description
RSA Cannabis is licensed to grow, process, test, and distribute cannabis and its byproducts in South Africa. Strategic international partnerships and state-of-the-art operational facilities allow for large-scale production of medical-grade products.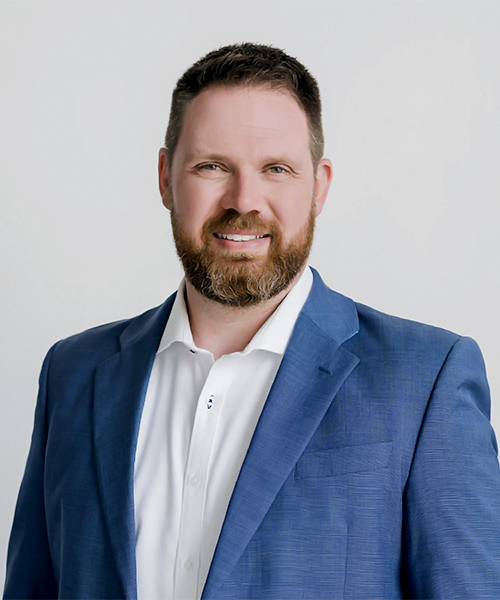 Being that person who was always interested in sports since his early years, Mike Edwards was appointed as a red shirt for his University Basketball team.