Business Leaders of today are expected to be visionaries and passionate individuals who are driven by a desire to create something new and innovative. They also need to have a deep understanding of their industry, their customers, and the needs of their target market. And, they are expected to be highly skilled at identifying and leveraging opportunities for growth and expansion. Thus, talking about one individual who fulfils the requirements of today's society, Allan Kaczmarek, the CDO & Founder of SwipBox has become a prime example of technological innovation and idea generation.
It was the year 2003, when Allan Kaczmarek, began considering the last mile delivery process from a fresh perspective. His primary focus was on enhancing customer convenience, and he began production and development in his father's garage. SwipBox was founded in 2012 and within two weeks, the first 400 parcel lockers were in place in Denmark. Subsequently over the years SwipBox now has thousands of parcel lockers all over the world, and the company is headquartered in Denmark, with offices in Pakistan, Poland and Australia.
Sharing a point on the incredible growth Allan and his colleagues have achieved at SwipBox, he shared – "Today we have Infinity lockers and partners all over the world – and we keep generating new ideas and business concepts such as our new AI Location Generator to drastically reduce the time spent on location scouting and our intelligent Circuit label that enables packaging to be reused up to 1,000 times". Through a brief conversation with Allan, he spoke about how complete the journey has been so far at SwipBox, and how his thirst for innovating resulted in hiring the very talented Jens Rom, as the CEO.  Who Allan believes is the perfect fit for SwipBox, and shares a genuine belief that everyone brings something valuable to the table and that we are one team working towards the same goals.
Leadership is about People, not Power
As soon as the pandemic hit, Allan and his team were very quick to respond, while ensuring equal importance was laid on maintaining regular communication with all their employees, both at a corporate level and individually within teams. Fortunately, with previous experience using remote working modules, SwipBox has been completely transparent with the employees about the company's performance and the strategies they are implementing, and thus they continued to do so even while everyone was working from home. As a result, the approach not only reassured the existing staff during the pandemic but also helped new employees feel like part of the team relatively quickly.
Progressing on Allan's vision of focusing on the end users' needs, SwipBox always focuses on the "wow" factor and accordingly employs innovative people who are extremely creative and good at challenging standard ways of doing things. "In that sense, our employees are the reason for our success", shares – Allan. He also adds – "Just as importantly, we have always prioritised quality highly and continue to do so. This is also one of the reasons for having our lockers made in Denmark as this enables a very close collaboration".
When we asked Allan to talk about the biggest achievement so far at SwipBox, he found it hard to pinpoint one particular achievement, as he feels SwipBox and the concept in itself is their biggest achievement. But certainly, some accomplishments are more notable than others, such as the ability to deploy the Classic locker in 400 retail shops within a mere two weeks – a feat that no one had previously accomplished. Another significant achievement was the launch of the Infinity locker in 2019 – the world's first app-operated Bluetooth parcel locker. In terms of Allan's own contributions, he strongly feels that his strength lies in idea generation and hands-on software development. Although he has complete faith in his team, he prefers to remain involved in development work. Therefore, Allan has returned to his previous position as Chief Development Officer, which suits his abilities better than being the CEO.
Allan can easily be described as a serial entrepreneur, constantly devising novel solutions to various problems. As a result, he runs multiple companies that operate in distinct industry segments but share a common emphasis on software and technological solutions. One example of this is when Allan came up with the idea for a sustainable packaging solution named Circuit after numerous discussions about climate change at the dinner table. Circuit is an intelligent label that enables reusable packaging to be circulated up to 1,000 times. The label functions similarly to a printed paper label, with all information stored on a chip and displayed either on a tablet integrated into the packaging or on a small tag with a simple QR code. Circuit can be reprogrammed on the spot, eliminating the need for a new label for each shipment, and can be used up to 1,000 times with the same battery.
All in all, on a personal level – Allan has been married for 25 years and has three sons. He is that type of person who finds it difficult to switch off, causing his work and personal life to blend together. Lastly talking about his hobbies, Allan concludes – "I love the freedom of sailing – there is no fixed agenda and no tight deadlines to meet, instead you can just go with the flow. It's a great way for me to find some peace and quiet in my otherwise busy life – and often fosters new ideas".
Company
SwipBox
Management
Allan Kaczmarek
CDO & Founder
Description
SwipBox® is more than a software company with a hardware solution. Our consistent focus on convenient solutions for logistics providers, retailers and consumers drives us towards infrastructural innovation. They have been dedicated to delivering outstanding solutions to their international business partners since 2012.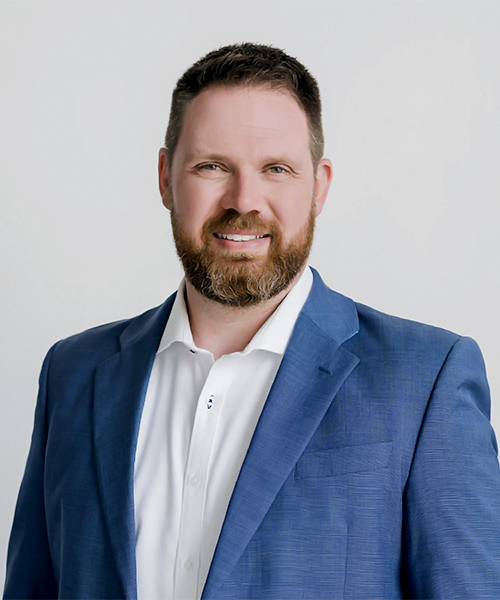 Being that person who was always interested in sports since his early years, Mike Edwards was appointed as a red shirt for his University Basketball team.