Chief Operating Officer, Allied Payment Network, Inc.
Kathi Klawitter
Allied Payment Network, Inc.
Leaders in the fintech industry are driving the transformation of the financial services landscape. This rapidly growing sector has disrupted traditional financial institutions and created new opportunities for innovation, efficiency, and customer experience. Today, leaders in fintech are responsible for developing and implementing disruptive technologies that are changing the way financial services are delivered. They are often entrepreneurs, visionaries, and experts in technology and finance, who are driven by a desire to create better, faster, and more accessible financial services.
One such fintech leader is Kathi Klawitter, the Chief Operating Officer of Allied Payment Network, Inc. Her expertise and leadership have been instrumental in driving the success of the company, which is at the forefront of delivering innovative digital payment solutions to financial institutions and consumers.
As a young adult fresh out of college, Kathi Klawitter was eager but unsure of her path. She was fortunate to land her first role in the payments industry working for a processor in the ACH and credit card acquiring side of payments. Kathi quickly developed a passion for the industry and actively sought out opportunities to grow her skills and expertise. Over time, she gained experience working closely with acquiring banks, ISOs, and TPPs, building a robust network within the payments space and gaining a comprehensive understanding of the industry. This diverse experience enabled Kathi to manage the payments line of business for a mid-sized bank, offering credit card acquiring programs for community banks, building and scaling ISOs, and ultimately overseeing the successful merger of operations for multiple acquisitions in fintech.
Journey so far at Allied Payment Network, Inc.
As Allied Payment Network, Inc. has established itself as a champion for community financial institutions, the company believes in prioritizing its clients' needs with a client-first approach. This environment allows for nimble decision-making and fast-paced execution, which is perhaps the main reason Kathi Klawitter took up the role of the COO at Allied.
Kathi Klawitter, as a new addition to the executive team at Allied Payment Network, has dedicated her initial months to actively listening, learning, and immersing herself in the company's culture. Alongside the team, Kathi plans to execute strategic long-range plans that prioritize client productivity and increase margins through more efficient processes. Her focus on collaboration and goal-oriented execution will play a vital role in achieving Allied's business objectives.
Furthermore, Kathi Klawitter brings grit and determination to her role at Allied Payment Network, always willing to get into the trenches alongside her team. She values collaboration and believes in pushing each other to be their best, never settling for less. Kathi's approach centers around asking questions, executing strategies, and fostering a scrappy, respectful, and professional culture. Her in-depth understanding of Allied's operations enables her to identify key areas for technology investment and engineering, with a focus on building and retaining a winning team that meets measurable metrics.
The payments and core processing fintech market is currently dominated by a handful of major players, which poses a significant challenge for newcomers like Allied. Nonetheless, by forging partnerships with community and regional financial institutions, and by consistently delivering high-quality products and services, Allied is building a reputation that is gaining traction in the industry. As this trend continues, Allied under the capable leadership of Ms. Klawitter expects to see the momentum shift in its favor, challenging the status quo and paving the way for a more diverse and competitive market.
Under the leadership of CEO Geoff Knapp, Allied Payment Network is poised to expand its reach and become a major player in the payments industry. Geoff's 20+ years of experience in fintech have helped shape his dynamic, driven, and passionate leadership style. Kathi Klawitter is working closely with Geoff to support his vision of establishing direct relationships with larger banks and credit unions, ultimately reducing reliance on VAR partners. Allied's size allows for nimble product innovation and delivery, with clients playing a key role in shaping the roadmap.
Kathi Klawitter is a dedicated mother, wife, friend, and daughter who finds immense joy in being present for her children's sporting and school events, as well as exploring the world with them during off-seasons and summers, always with their beloved family shih tzu in tow. As a leader, she grows by embodying personal accountability in all she does, driven by her sense of purpose to contribute to something greater than herself. Despite being hard on herself at times, Kathi's self-honesty and desire to improve her own results continuously motivate her.
As a leader, Kathi Klawitter keeps an eye on industry trends by reading news, attending events, and nurturing relationships with peers. Prioritizing tasks is crucial for her as she acknowledges that she cannot have it all. She sets her expectations accordingly and occasionally puts a deadline before her leisure time. At the same time, she puts her family's important moments before work commitments. In her previous COO role, Kathi realized that it's okay to lean more on her husband, friends and family for support and to let go of certain tasks.
Lastly, talking about how she manages to balance her work and personal life effectively, she stated – "Work-life balance is a myth because there is no real tradeoff.  Work bleeds into personal life and vice versa.  I just do my best to bring the two into "harmony," so to speak. I know that I am no good to anyone, especially my family, if I am not well and happy".
Company
Allied Payment Network, Inc.
Management
Kathi Klawitter
Chief Operating Officer
Description
We're ruthless problem-solvers — nothing gets us more excited than a challenge someone else has failed to address. That's why we tend to give people those "aha!" moments when we show them a platform so elegant it's simple, or a conversion practice so effective that their stress levels immediately drop.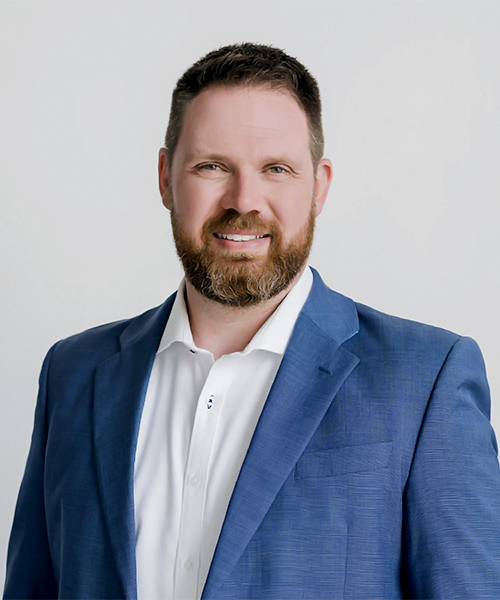 Being that person who was always interested in sports since his early years, Mike Edwards was appointed as a red shirt for his University Basketball team.