Chief Marketing Officer, MarketCrest, LLC
Scott Berry
Chief Marketing Officer, MarketCrest, LLC
In the dynamic and fiercely competitive business landscape, the significance of skilled marketing personnel cannot be overstated. Individuals who possess a unique blend of creativity, strategic thinking, and a deep understanding of consumer behavior are the need of the hour, and with companies such as MarketCrest, LLC, the presence of exceptional marketing personnel is vital to propel businesses forward.
At the helm of MarketCrest, LLC stands Scott Berry, a visionary leader who founded MarketCrest and now heads as both the Chief Marketing Officer (CMO) and the President of the company. With an illustrious career of over 20 years spanning across different domains, Scott Berry has firmly established himself as a standout figure in the realm of marketing.
MarketCrest in a Nutshell
MarketCrest, LLC is dedicated to helping companies compete and grow. The firm is built on the foundation of supporting clients' revenue goals by bringing together expertise, skilled professionals, and advanced technology to effectively penetrate the market and drive sales. The marketing approach of MarketCrest is highly valued by sales professionals and CEOs due to its strong focus on revenue generation. With a commitment to delivering tangible results and measurable impact on the bottom line, MarketCrest stands as a trusted partner for businesses seeking to maximize their sales potential.
As the founder of MarketCrest, Scott Berry embarked on a mission to provide assistance to CEOs who were facing stagnant revenue or lacked dedicated marketing resources. Initially operating as a solo consultant, Scott's venture steadily expanded year after year, eventually evolving into a thriving agency with a team of 10 professionals and achieving annual sales exceeding seven figures.
Today as the President and CMO of MarketCrest, Scott Berry assumes responsibility for overseeing the agency's service offerings and pricing strategies. He effectively manages a team comprising specialists and account managers, ensuring seamless coordination and exceptional client service.
Scott Berry and his team at MarketCrest work closely with the founders and CEOs of their client companies. They encourage these leaders to initiate each year's business planning by establishing a specific revenue target. This approach allows MarketCrest to reverse-engineer the necessary number of leads or inquiries required to achieve the desired financial goals.
MarketCrest also emphasizes the importance of tracking essential metrics, such as the conversion rate from inquiries to appointments and the individual close ratios of their clients' teams. Armed with this valuable data, Scott and his team can assist in setting precise marketing and advertising budgets that align with the annual objectives.  This collaborative process extends beyond the interaction between MarketCrest and its clients. It involves close coordination with internal departments within the client companies responsible for gathering and analyzing the data. "By fostering this collaborative environment and leveraging valuable insights, we at MarketCrest ensure that marketing strategies and budgets are finely tuned to meet annual goals effectively", Scott exclaims.
Furthermore, when we asked Scott on how his firm stays updated on the latest marketing trends, strategies, and technologies, he shared – "As Google is at the forefront of many online strategies, and they are notorious for change, we have automatic feeds from many of the channel and product experts in our industry, therefore we can hear updates and select what we need for client and our tactics.  We're also avid readers of all things business and return on investment (ROI)".
Scott Berry hails from a family lineage of general contractors who were renowned entrepreneurs and owners of their respective companies. However, Scott discovered his true passion early on, which resided in the realms of marketing, sales, and the revenue aspects of business. He found particular excitement in orchestrating turnarounds and driving substantial growth. Also, Scott has been an avid academic since his early days and now holds a Bachelor's in marketing and a minor in Management obtained from the University of Louisiana in Monroe. In addition to his role at MarketCrest, Scott Berry also serves on the board of a growing business in Sydney, further highlighting his diverse range of responsibilities and commitment to driving success both locally and internationally.
Scott Berry leads a happy married life with four grown children, and has been a resident of Plano for the past three decades. Beyond his professional endeavors, one of his primary interests lies in the world of Scuba Diving. In January 2020, Scott, along with a partner, embarked on a venture that led to the establishment of Scuba Adventures in Plano. The primary motivation behind this endeavor was to contribute to the local scuba community and introduce more individuals to their beloved hobby.
While Scuba Adventures is not their primary business focus, as each individual involved owns their own separate companies, Scott and his team have managed to create one of the leading dive shops in the country. In 2022 alone, they successfully certified over 1000 divers and cultivated a substantial local and online community of diving enthusiasts. This passionate dive family engages in diving expeditions and travels together worldwide. Scott attributes much of their success to the outstanding managers and instructional staff who form a solid team, all of whom share an immense passion for the sport.
For more information about their scuba diving offerings and services, interested individuals can visit the website at Scubaplano.com.
Company
MarketCrest, LLC
Management
Scott Berry
Chief Marketing Officer
Description
MarketCrest, LLC has been built to support your revenue goals. We bring expertise, people and technology to fully attack your market and improve sales. Sales professionals and CEOs love the way we market because we are all about the revenue.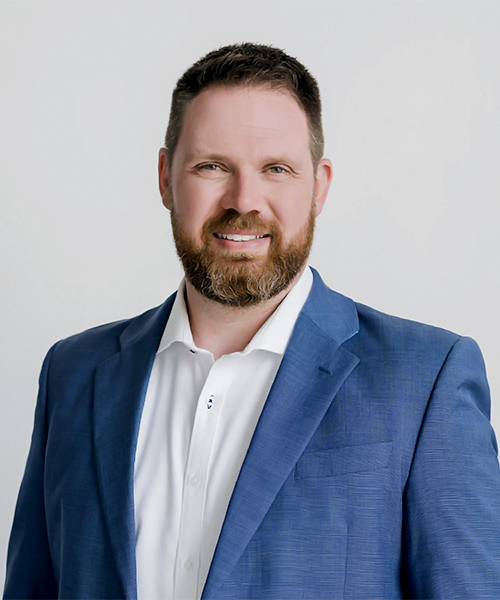 Being that person who was always interested in sports since his early years, Mike Edwards was appointed as a red shirt for his University Basketball team.