Chief Executive Officer, CENSHARE GmbH
Esther Donatz
CENSHARE GmbH
A Leader in the Forefront of Progress
In recent years, women have been making significant strides in the traditionally male-dominated field of software development and technology. More and more women are assuming leadership roles in software companies, breaking down barriers and paving the way for future generations of women in tech. Despite the challenges they may face, these women are demonstrating that gender is not a barrier to success in the world of software.
Speaking of women leaders in software, Esther Donatz is an excellent example. As the CEO of censhare, she has demonstrated her exceptional leadership skills and has been instrumental in driving the company's growth and success. Her experience and expertise in the field of software have helped censhare become a leading provider of content management and digital asset management solutions. Donatz's achievements serve as an inspiration to women in tech around the world, and a reminder that women can excel in leadership roles in the software industry.
Starting in the IT industry in 1997, Esther Donatz took her first "computer classes" and desired to work internationally, leading her to American companies like 3Com, F5 Networks, and VMware. Her focus on performance and success in various roles, including responsibility for millions in revenue for Global Accounts, along with her integrative approach, has been integral to her success. Notably, she secured first-time contracts with large corporations in all her roles. Esther Donatz received the "IT Woman of the Year 2018" Gold Award in Germany and has been a member of the board at efecte plc, a leading Finnish SaaS company since 2020.
CENSHARE GmbH, also known as "censhare," is a software company that offers a centralized Omnichannel Content Platform for businesses to manage their brand assets, product information, and workflows. Their platform comprises three main offerings: Digital Asset Management (DAM), Product Information Management (PIM), and Content Management System (CMS). With DAM, businesses can easily store, organize, and manage their digital assets, while PIM helps manage product information across multiple channels. CMS, on the other hand, provides businesses with a comprehensive solution to create, edit, and publish content across multiple channels and platforms. By integrating these offerings, censhare offers a centralized platform that helps businesses reduce inefficiencies, increase productivity, and improve the quality of their digital content. "Our notable clients include Allianz, B/S/H, Land's End, Dyson, and Christie's", shared – Esther Donatz.
From Esther Donatz's perspective, growing the business is a continuous challenge, particularly in terms of product interoperability and the socio-economic environment. The ongoing war in Europe and the pressing climate emergency have a significant impact on clients and the wider market. For censhare, the topic of ESG is crucial, and the company is working to create socially viable solutions. In an ecosystem where cooperation is vital, censhare's unique combination of a 20+ year old content management business from Munich, a global reach with 350 customers in Europe and the US, and a diverse workforce with staff from 33 different countries, is impressive.
As a female leader and the CEO of censhare, Esther Donatz believes in creating an environment where all women have the opportunity to succeed. While being a visible female leader is important for representation, the conversation about gender should shift towards action. Creating an equitable workforce is crucial, and she has observed that clients' leadership teams are becoming increasingly female. For censhare, diversity is a priority, and the company is working on its employer brand to be a positive corporation that cares for its staff and society under the hashtag #censharingiscaring.
"We make it our business not just to provide the best combination of solutions possible, but to demonstrate in great detail how they can work for businesses of all shapes and sizes", stated – Esther. She added – "We work with implementation partners to help companies make sure they have no concerns over redundancies in their tech stacks, or products that aren't fit for purpose, and we are constantly investing in content that our customers and potential customers can use to make those decisions".
Taking the customer-first approach as their go-to mantra always, under the capable leadership of Esther, censhare believes in investing in their very own people. Personally, she dedicates herself heavily to training the next generation of professionals so they can bring new perspectives and fresh ideas to the market. Also, censhare has an extensive network of sales and product experts who are, essentially, the face of the company, along with providing support to those people who are on the frontline delivering advice and support to their customers.
"We can't reveal a great deal about our upcoming product release as it's still under wraps, but safe to say that it will be another way censhare can deliver an 'anything, anywhere' approach to our customers' content needs", exclaims Esther. Through the conversation with her, it also came out clearly that censhare's vision has always been to provide fully flexible, fully responsive and fully scalable products and the company believes that this next innovation, due for release in the coming months, will be the cherry on top of an ever expanding cake.
Also, censhare is part of the UNITED Marketing Technologies Group, which just recently acquired two additional major players in the field of Marketing Resource Management and Marketing Automation. This, in combination with the group's Social Media expertise, will allow the company to provide a compelling offering that meets the needs of many enterprise-grade marketers, along their entire omnichannel marketing process-chain. This will be enhanced even further with the introduction of AI-based features and capabilities.
Industrial View from a Leaders POV
Esther Donatz recognizes that AI is not a threat to job security but rather an opportunity to enhance human potential. She understands that generative AI, such as ChatGPT or Google's Bard, is still in its early stages, and it requires further exploration to harness its full potential. Esther believes that automated technologies, including intelligent ones, can empower individuals to focus on higher-order tasks, leveraging their unique talents in creativity and personal relationship development.
Within censhare's solutions, AI and automation play a vital role in enabling more intelligent workflows, efficient organization, and service delivery. By rapidly searching for assets instead of manually sifting through extensive data packets, projects can significantly benefit from improved efficiency. Moreover, Esther emphasizes the importance of centralization, a single source of truth, and unified platforms to effectively manage the increasing number of channels businesses interact with. Accommodating personalization needs becomes crucial, and AI contributes by analyzing customer intent, purchasing history, and context, allowing for hyper-personalized communication at scale.
Esther also recognizes that the convergence of AI and content brings tremendous potential for hyper-personalization. AI can unveil hidden trends in customer behavior within vast data pools that would be challenging for humans to discover. Automated technologies enable the delivery of personalized messaging across various channels and platforms, including advertising, content, email, and social media. Amidst these technological advancements, Esther believes in the pivotal role of humans in crafting creative and engaging responses, leveraging their insights, and building strong relationships with customers. Esther shares – "censhare will play its part within all of this, keeping control of chaos, powering these systems – and humans – to deliver the best possible customer experiences".
A proud grandmother of 4 lovely girls, Esther loves to spend her time with her wife, and engages in hiking to relive her point of view about the world. A die hard fan of contemporary art, she takes part in several art events in Munich. Despite being a techie throughout her professional life, she believes in regular digital detoxing, and has by now mastered the art of effectively managing both her personal as well as her professional life.
Company
CENSHARE GmbH
Management
Esther Donatz
Chief Executive Officer
Description
censhare's 20 years of content leadership is the product of a  deep commitment by a global team. Experts who speak business, not tech. A system that makes everything visible, accessible, and usable. Connecting everything that you create. Naturally, organically. censhare gives you control, reassurance and a platform for growth.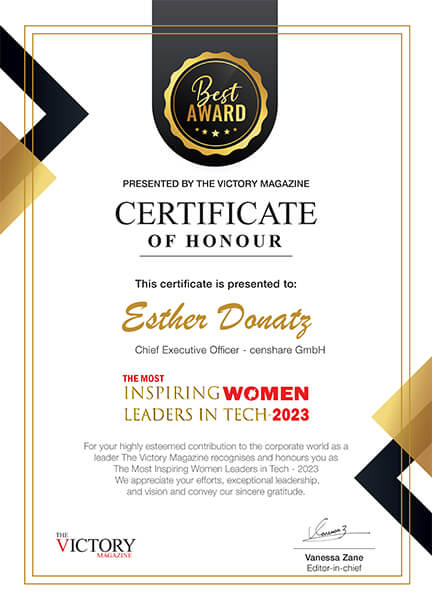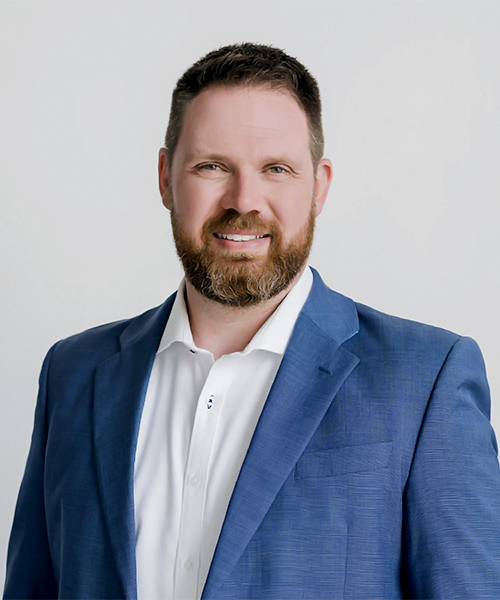 Being that person who was always interested in sports since his early years, Mike Edwards was appointed as a red shirt for his University Basketball team.