Chief Executive Officer, Probe Mining Group of Companies
Gert J. Roselt
Chief Executive Officer, Probe Mining Group of Companies
Over time, what is expected of CEOs has changed drastically, especially since the dawn of new age businesses. CEOs are now the folk who carry a keen ability to adapt rapidly to tech advancements and trends, and most importantly embrace innovation. These new age leaders no more adapt to traditional business strategies, but are known for taking risks, challenging the status quo, and creating lasting impacts. One such name who is worthy to be listed among these CEOs is Gert J. Roselt, the CEO of Probe Integrated Mining Technologies.
After the passing of his father in 2010, Gert J. Roselt found himself thrust into the role of managing the family business. Suddenly faced with the responsibilities of developing sales strategies, overseeing employees, expanding operations, and ensuring sustainable revenue, Roselt embarked on his entrepreneurial journey. Having observed his father's relentless dedication from a young age, working tirelessly out of a small garage in Hotazel, Roselt knew early on that he wanted to follow in his footsteps.
However, one of his greatest obstacles was the lack of time to absorb the wealth of management knowledge and expertise his father would have imparted. In these moments, Roselt would often reflect on different scenarios, contemplating how his father would have handled them, meticulously analyzing every aspect, and estimating all possible contingencies.
In 2012, Gert J. Roselt and the Kimberly Branch of Probe Corporation joined forces to establish a 50/50 joint venture. However, in December 2015, Roselt decided to consolidate his shares and form Probe IMT. As part of the integration process, IMT Kuruman Auto became fully integrated within Probe Mining Holdings and now operates as a division of the broader Probe Group. Throughout his career journey, Roselt has found immense fulfillment in cultivating enduring, mutually beneficial relationships with key individuals, whether they are internal stakeholders, employees within the group, or valued clients. Some of these connections have served as mentors, while others have provided Roselt with the privilege of leadership.
Probe Integrated Mining Technologies actively promotes a conducive environment by cultivating sustainable partnerships and strategic relationships with all stakeholders. This approach facilitates access and transformation of value chains. The company demonstrates its commitment to supporting the growth of small businesses and suppliers through various means such as mentoring, non-financial and financial assistance. By focusing on developing SMEs and empowering entrepreneurs, Probe IMT contributes to economic growth and inspires individuals to pursue their dreams.
A culture of continuous learning is deeply ingrained within the organization. The team comprises inquisitive and engaged employees who possess an open mindset and actively seek knowledge independently. Shared learning is highly encouraged, aligning not only with the mission but also the organizational goals. The strength of the entire team, rather than just the CEO's individual strengths, drives the company forward. A key aspect of their strength lies in their perspective of viewing problems as challenges with solutions waiting to be discovered.
Going forward as Probe IMT expands its solutions across Southern Africa, they are anticipating significant growth in new geographical regions. Currently, they have offices in Namibia, Botswana, Zimbabwe, Mozambique, and Zambia, and to ensure effective operations, the company aims to establish local offices and collaborate closely with local partners in each region. Furthermore, their Value-Added Partner agreement with Wabtec has provided opportunities for expansion into Europe, including countries like Finland. Despite the challenges, the CEO remains personally passionate and optimistic about the future of mining both in South Africa and globally.
Under Gert J. Roselt's leadership, Probe Integrated Mining Technologies has successfully built a dynamic team and a robust network that aligns with the organization's vision, mission, and values. The entire staff shares a common clarity of purpose and maintains a positive mental attitude. They consistently strive for distinction and excellence in every operational and business process. By actively listening to their customers, they establish themselves as the preferred partner of choice. "Embracing the mantra "Teamwork makes the dream work," our team at Probe IMT nurtures a collaborative environment that fosters unity and drives collective success", exclaimed – Gert J. Roselt.
Also, as we are slowly approaching a time where resources will become scarcer, and mining companies will face the challenge of exploring new frontiers, some mines are establishing off-grid locations and adopting shorter life cycle approaches, making permanent power infrastructure financially impractical. Adapting to these changes, Roselt and his team at Probe IMT are actively engaged in improving traditional mining processes and equipment, focusing on making mining operations smarter and more environmentally friendly. They aim to transition mines to cleaner energy sources.
Leveraging the power of information, the company has implemented innovations such as the M3SH sensor, which monitors air quality within mining environments. By utilizing the data collected, decisions can be made to optimize fan speed, resulting in significant power savings and potential carbon tax rebates. Additionally, the deployment of sensors ensures the safety of personnel and asset protection, while optimizing lighting usage based on actual needs.
All in all, under Gert J. Roselt's capable leadership Probe IMT, as a company, has evolved into more than just a company, but now holds a deep understanding of the local market and the unique dynamics of the mining environment. Renowned as a premium supplier of top-tier products, the company is committed to delivering long-term solutions that prioritize sustainability, optimize operational uptime, and reduce the overall total cost of ownership for mining operations. "The mission is crystal clear: to minimize downtime and enable mines to operate efficiently, avoiding unnecessary losses", the CEO concludes.
Company
Probe Mining Group of Companies
Management
Gert J. Roselt
Chief Executive Officer
Description
Probe IMT Group is an innovative company with an array of products that significantly improve both the design and operation of collision avoidance, auto electrical, and integrated solutions for productivity and safety in the mining and construction sector.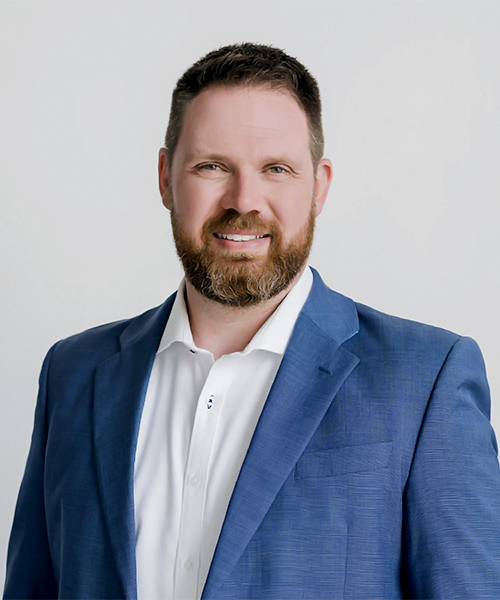 Being that person who was always interested in sports since his early years, Mike Edwards was appointed as a red shirt for his University Basketball team.