Executive Director, Vanderbilt Health Pharmacy Solutions
Cora Beth Enzor
Executive Director, Vanderbilt Health Pharmacy Solutions
The crucial role played by specialty pharmacy has never been more evident in a time of unheard medical discoveries. These new medications are designed to improve clinical and economical outcomes for patients with complicated and long-term diseases. Vanderbilt Health Rx Solutions (VHRxS) is a company that personifies a paradigm shift in the pharmacy ecosystem, and Cora Beth Enzor, the Executive Director of VHRxS, leads this organization with a keen vision. She has guided the institute toward adopting cutting-edge methods and fostering an environment that is always innovating. Her unwavering leadership will enable VHRxS to not only meet the expanding needs of contemporary healthcare, but also to affect real change in the lives of the people it serves.
Raised on a farm in Middle Tennessee, Cora Beth experienced a childhood marked by activity and unwavering familial support. Her close-knit family, including an academically accomplished older sister and a father who owned his own business, instilled in her a strong foundation. Her mother, a university professor, was a staunch advocate for education, impressing upon Cora Beth and her sister the importance of higher learning. This emphasis on self-sufficiency and empowerment became a driving force in Cora Beth's life.
Cora Beth's sister, who faced hearing impairment, served as an inspirational figure, demonstrating resilience and determination in the face of adversity. Combined with the unfaltering encouragement of her parents, this dynamic shaped Cora Beth's character and aspirations.
During junior high, Cora Beth's mother's battle with cancer illuminated the intricacies of the healthcare industry and the challenges faced by families, even those with a multitude of medical professionals. Witnessing her mother's tenacious dedication to understanding treatment options and quality of life profoundly influenced Cora Beth's own thirst for knowledge and perseverance to effect positive change.
Cora Beth is an active member of several esteemed Professional Organizations, including the National Association of Specialty Pharmacy (NASP), the American Society of Health System Pharmacists (ASHP), the American Pharmacists Association (APhA), and The Health Management Academy (The Academy). Her involvement in these organizations underscores her commitment to professional advancement and industry best practices.
Personally, Cora Beth finds joy in activities like kayaking, golfing, rock climbing, and camping. Additionally, she dedicates her time as a volunteer basketball coach, a role she considers deeply fulfilling over the past three years. Reflecting on this experience, Cora remarks, "Walking alongside our youth and gaining insight into the dynamics of various school districts has been eye-opening. The environment has evolved significantly from my own playing days." She goes on to comment, "Nevertheless, the essence of the game remains rooted in hard work and determination. Guiding young female athletes towards becoming empowered women for the future, all while nurturing their passion for a sport I hold dear, is truly gratifying."
From Valedictorian to Doctorate
Cora Beth, a high school valedictorian, secured an athletic scholarship that not only financed her undergraduate education, but also supported a significant portion of her graduate studies. In 2008, she received her Doctorate from Samford University, a testament to her dedication and academic achievement.
Her collegiate athletic background has proven instrumental in shaping her current role. Cora Beth draws upon the discipline and drive cultivated on the court to fuel her resolve for patient well-being. Valuable skills, including effective communication, and vital attributes such as time management, teamwork, goal setting, and resilience were honed through her sports endeavors. These elements, intrinsic to the world of sports, seamlessly translate into her professional and personal spheres.
Cora Beth's professional journey in pharmacy commenced as a technician at a local independent pharmacy, where she immersed herself in prescription fulfillment, administrative tasks, and navigating insurance to ensure patients received their entitled benefits.
With over two decades of experience in retail and specialty pharmacy, Cora Beth emerged as a distinguished pharmacy executive. Her comprehensive expertise encompasses leadership, pharmacy operations management, and consulting. Demonstrating a commitment to healthcare advancement, she prioritizes patient outcomes, satisfaction, and cost-effectiveness. Proficient in financial and personnel management, Cora Beth employs a mentoring and coaching management style to foster growth and excellence. Her decision-making, strategic acumen, collaborative approach, and adept negotiation skills are pivotal in driving success. Well-versed in regulatory compliance, risk management, and the complexities of acquisition and divestiture processes, Cora Beth is an accomplished leader in the field. Her dynamic organizational skills extend to public speaking engagements and the meticulous management of multiple projects, departments, and initiatives, all while nurturing and sustaining meaningful relationships.
Pioneering Leadership in Pharmacy Operations
Cora Beth Enzor joined Vanderbilt University Medical Center in 2019, assuming the role of Director of Operations for the for-profit specialty pharmacy division. In this capacity, she managed contractual pharmacy services for health systems and established the pharmacy as a preferred provider for select PBMs. Her exceptional contributions led to her promotion to the current position of Executive Director in 2020. In her present role, Cora Beth is responsible for overseeing the department's diverse service lines and spearheading growth initiatives, strategically positioning organizations for sustained success over the long term.
Also, Cora Beth offers comprehensive best practices and strategic consulting services to external clients. She excels in devising and executing robust business strategies, encompassing product and service optimization, growth initiatives, and operational enhancements, particularly within the realm of specialty pharmacy commercial services. Her proficiency extends to the identification and assessment of potential business growth opportunities, whether in the form of industry partnerships, untapped markets, or emerging customer segments. Cora Beth is a trusted advisor to C-Suite executives and plays a pivotal role in guiding health system specialty pharmacy development.
Collaborating closely with external health systems, Cora Beth is instrumental in devising diverse revenue streams that not only bolster financial viability but also significantly enhance patient care outcomes. In today's post-Covid landscape, where every dollar is of paramount importance for health systems' operational sustainability, Cora Beth oversees vital initiatives. These encompass the establishment or optimization of specialty pharmacies, expansion of payor networks, and the implementation of pharmacy programs geared towards long-term fiscal robustness.
Her overarching objective is to furnish health systems with the tools, expertise, and support needed for rapid yet responsible program growth. Cora Beth is steadfast in her pursuit of streamlining service delivery and expediting patient access to essential medications through operational support services. This dual approach, highlights both clinical integration and seamless care continuity, leads to improved patient outcomes and heightens provider satisfaction. Looking ahead, Cora Beth envisions future growth necessitating innovative collaboration across organizational hierarchies, ultimately yielding new avenues to achieve desired outcomes.
Resilient Leader in Times of Crisis
Operating as the Executive Director, she navigated the challenges of the COVID-19 pandemic with unwavering resolve. She recognized that this period posed immense difficulties for health systems nationwide, with ongoing recovery efforts. Her commitment to the organization's mission, centered on delivering top-tier care with a unified patient-centric approach. Cora Beth emphasizes effective adaptation and utilization of open and transparent communication across all levels, recognizing its pivotal role in addressing the aftermath of an unforeseen crisis.
Empowering Teams and Fostering Innovation
Cora Beth's leadership philosophy centers around the principle of prioritizing the "who" over the "how." Throughout her career, she has excelled in building teams united by shared objectives, a cornerstone of her success. Bi-directional communication has consistently served as a linchpin in her leadership roles. She ardently believes in the mantra of openness and regularity, recognizing its paramount importance. Providing a platform for team members to freely express ideas and address challenges is not just beneficial, but imperative.
Acknowledging and affirming individual achievements is a practice she champions. Cora Beth understands that public praise is a powerful tool, requiring minimal effort yet yielding immediate and enduring impacts. She passionately encourages fellow leaders to embrace this practice across multiple platforms.
Cora Beth advocates for a culture of innovation that transcends individuals within an organization. She asserts that objectives should be tailored to a person's unique responsibilities, accompanied by a clear roadmap of actions and deliverables. Cora Beth Enzor concludes, "This inclusive approach ensures that every member of an organization is not only engaged but also collectively propelling the organization towards success".
Company
Vanderbilt Health Pharmacy Solutions
Management
Cora Beth Enzor
Executive Director
Description
Vanderbilt University Medical Center is the largest comprehensive research, teaching and patient care health system in the Mid-South region. We're honored to be a resource for patients and clinicians throughout Tennessee and beyond to provide advanced care for complex and rare conditions.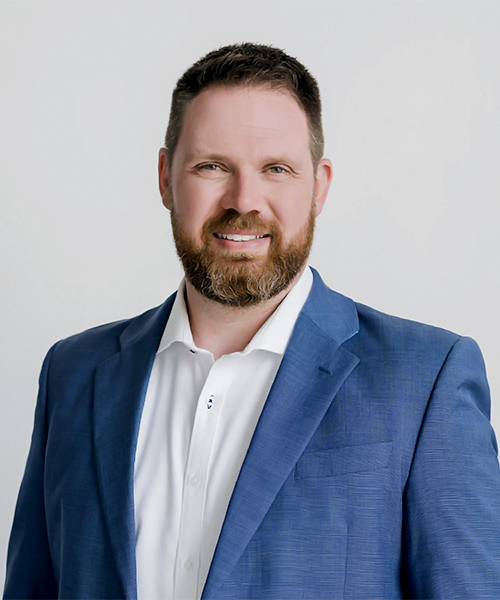 Being that person who was always interested in sports since his early years, Mike Edwards was appointed as a red shirt for his University Basketball team.