Chief Executive Officer – The Open Doors
Jessica Hutton
Chief Executive Officer – The Open Doors
One Woman, Many Efforts
NGOs have spread like wildfire in the last decade. They are becoming the lifeline of marginalized and disadvantaged communities, giving people a reason to live. Led by an amazing and dedicated group of people, the NGOs are serving in different parts of the world. And, philanthropy pioneers such as Jessica Hutton are paving pathways towards hope and support through their services helping millions of youth, adults and families.
As the CEO of a non-profit charitable organization called The Open Doors, which for 25 years has been working relentlessly towards helping those individuals and families who find themselves vulnerable in situations, The Open Doors offers more than20 outreach and community programs. From providing shelter and long term housing, employment, mental health and addictions, counseling, The Open Doors is focused on social determinants of health, basic needs, well-being and resiliency.  In this pursuit, Jessica Hutton has pursued a leadership role within the NGO/ charity sector primarily because there is the autonomy to make an impactful difference.
Having the capacity to create responses that can positively influence the life experiences of others, as the main person in-charge of The Open Doors, Jessica Hutton involves herself in the full oversight of the agency. From managing its operations, strategic planning, fiscal responsibilities, funding and contractual obligations, to even working towards building public and government relationships, Ms. Jessica is the reason for the agency's expansion and development. Adding a statement on her invaluable role at The Open Doors, Ms. Jessica shares – "It is my responsibility to balance the growth of the agency and progressing towards the greater good with ensuring the agency remains internally secure and proficient". She continues – "As the CEO, it is also my responsibility to remain apprised of current trends, best practices, research, political mandates, any changes in laws or legislations, in addition to changes and compliance to accreditation standards". Knowing very well that this job requires constant assessment and evaluation of internal practices within the agency, Ms. Jessica ensures that objectives are being met. From seeking opportunities and relationships which promote growth, she holds a significant position at the agency.
Being a certified Human Rights Consultant, who holds a Diploma in Professional Design and Decorating, a Bachelor of Arts in Psychology and a Masters of Counseling in Counseling Psychology, Jessica Hutton is a well-learned person through and through. Her educational and professional experience helped her to motivate everyone at the agency to navigate out of the turmoil the COVID-19 pandemic got along with, leading the agency to pivot accordingly in-order to meet the demands both from an external standpoint. Also, with significant increases in demand for services from clients, as well as from internal pressures, and with ever changing public health directives, she ensured that adjustments were made in – where and how they could deliver services and programs. While there was external uncertainty, under her capable leadership The Open Doors was effectively able to deliver based on the demand while adhering to the new mandates/laws/ regulations.
Outside of her professional life, Jessica Hutton is a mother, a friend, a volunteer, and a mentor, she even currently provides some private consulting as well. A firm believer of the importance to strive for growth and to view experiences as learnings, her every decision in both her professional and personal life helps her learn and grow, and to make calculated decisions – strategically. She exclaims – "I have learned I do this best while outside in nature, or while working out. I am always looking to further my knowledge by reading, watching, and talking to others, and most importantly Knowledge is so powerful".
When Jessica Hutton was asked about what she feels is lacking in the field of NGOs especially in terms of women representation, she shared – "Nonprofits can definitely be dominated by women, however leadership roles within Nonprofits are less female dominated. In my own opinion, what is lacking for women in this field is strong mentorship". Moreover, through a brief conversation with her she also shared how NGOs are often heavily taxed with work loads and funding challenges that keep the leaders busy, and not necessarily with time to provide mentorship, even if they desire to do so. She also laid emphasis on how the funding format varies across NGOs, due to which it may not allow for funding to support internal mentorship. "While there is certainly a current movement to empower and mentor women in leadership roles, embedding that into not for profits will take time", she concluded.
An Open Message by Jessica Hutton
Do not wait to see the difference, Be the difference. One should be inspired to lead from a place of empowerment. Being a good leader is hard work. There are rewards for hard work, but realistic expectations are important. Nothing comes without hard work, and work ethic matters. Being open to feedback and growth is a must. It is ok if an attempt doesn't work the first time, keep trying differently. Don't just see a problem, see solutions to the problem and respond accordingly. Pursue education, in whatever form that looks like for you, and take time to figure out what is genuine to you. Find a good mentor, and never be afraid to ask questions. Do not ever let anyone tell you to sit down and be quiet. Use your voice carefully and strategically, with strength and courage. Being a leader is being brave. Lead with bravery, compassion, integrity and care.
Company
The Open Doors
Management
Jessica Hutton
General-Director
Description
We are a non-profit charitable organization that offers hope and support services to youth, adults and families. In operation since 1998, we offer services utilizing a holistic wrap-around approach.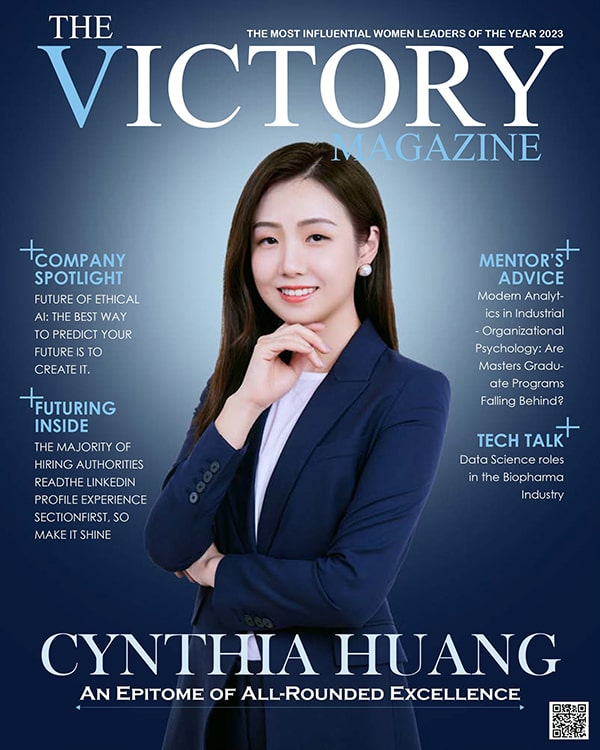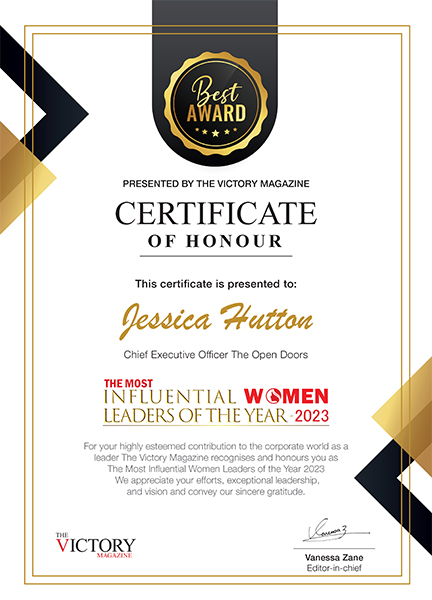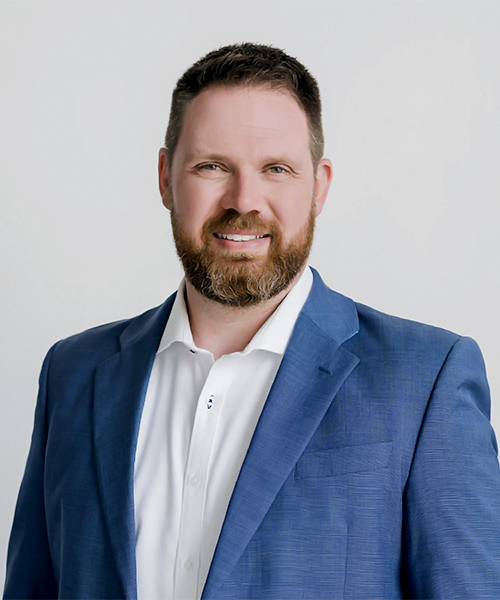 Being that person who was always interested in sports since his early years, Mike Edwards was appointed as a red shirt for his University Basketball team.