Chief Executive Officer, Shoorah Ltd
Lorri Haines
Chief Executive Officer, Shoorah Ltd
There has never been a greater urgent need for creative companies with a focus on wellbeing and mental health than there is in the fast-paced, globally linked world of today. The difficulties of contemporary living, along with rising mental health issue awareness, have highlighted the significance of readily available and efficient remedies. This is where startups like Shoorah step in, offering a fresh approach to addressing these critical needs.
The way we travel through our daily lives is about to change because of the groundbreaking London-based well-being and mental health digital business Shoorah. The organization, led by its forward-thinking CEO Lorri Haines, is at the vanguard of change, leveraging cutting-edge technology and working with international specialists to build a strong foundation. Shoorah seeks to transform the landscape of wellness by promising to bring these solutions right into users' hands.
The Journey called Shoorah
Lorri Haines and his partner Ferne McCann have devoted the last 18 months to the creation of Shoorah, culminating in the official launch of the app in May 2023. At this early stage, Lorri takes immense pride in his role as CEO and the strides that Shoorah has already taken. His responsibilities encompass steering the overall vision and strategic trajectory of the business. He maintains a close collaboration with the tech support team, channeling efforts into the continuous evolution of the app through novel tools and enhancements. In the dynamic realm of the industry, Lorri's aspiration transcends mere adaptation; he is resolute in his ambition for Shoorah to lead the way forward.
The customer's perspective occupies a paramount position in Lorri's leadership philosophy. Guided by this principle, Lorri perpetually seeks opportunities to assimilate broader advancements, employing them to refine the business and augment its offerings. In this endeavor, Ferne, as COO, operates in close harmony with the creative team. His focus encompasses the brand's visual identity and the seamless delivery of in-app content. Both Lorri and Ferne have traversed various businesses in the past, each catering to specific needs. The catalyst for Shoorah's inception was the shared aspiration to consolidate these diverse facets into a singular, comprehensive platform.
Central to their mission is the endeavor to facilitate the integration of mental health priorities into people's lives. Within Shoorah's framework, Lorri and Ferne believe they have aggregated a more extensive arsenal of well-being tools than any other existing wellness app. The distinguishing feature lies in Shoorah's function as a holistic well-being hub. Prior to its advent, individuals were compelled to navigate disparate apps for distinct tools and functionalities. With Shoorah, Lorri, Ferne, and their team have coalesced these multifarious resources, affording users a unified destination for their well-being.
Lorri Haines and his partner place technology squarely at the core of Shoorah's mission. The overarching aim is to craft an app that boasts a user experience characterized by simplicity and convenience, a feat made possible primarily through the strategic utilization of technology. In a forward-looking perspective, Lorri envisions the incorporation of new features driven by AI technology. This future trajectory promises to introduce unparalleled content that stands apart from the offerings of any other wellness application. With a penchant for technology, Lorri's affinity for innovation serves as an impetus, propelling Lorri's ceaseless contemplation of Shoorah's potential within the ever-evolving tech landscape.
At the heart of Shoorah's arsenal of functionalities lies the pioneering "cleanse" tool. This innovative feature aids individuals in traversing emotional states, thoughts, and circumstances that might impede their progress. The diverse array of offerings extends to encompass meditation activities, breathwork exercises, mindfulness practices, journaling resources, sleep improvement tools, gratitude cultivation, and rituals that collectively facilitate tranquility, stress reduction, habit formation, positivity, and a heightened appreciation of life.
Central to Shoorah's repertoire are the remarkable "Shoorah pods," meticulously curated by a cadre of professionals hailing from the realm of well-being. These pods offer guidance, actionable advice, and engaging activities, with fresh content introduced on a weekly basis.
Reflecting upon the year's accomplishments, Lorri underscores the remarkable strides made by the modest-sized team. From the successful launch of the app and the establishment of a robust social media presence to the culmination of a triumphant crowdfunding campaign, the journey has been intense and marked by concerted effort. Yet, this collective dedication underscores a shared commitment to forging something truly exceptional through the medium of Shoorah.
In his personal life, Lorri Haines finds himself amidst the bustling dynamics of a new addition to the household—a baby that has added a layer of busyness to his days. Amid his professional responsibilities, Lorri also indulges in his passions. Physical fitness takes precedence as he frequents the gym, embracing exercise as a staple of his routine. An unquenchable thirst for knowledge fuels his enthusiasm for learning and self-improvement, a pursuit he wholeheartedly engages in. Equally, cherished moments with friends and family occupy an important space in Lorri's life beyond the realm of work.
A visionary with expansive aspirations, Lorri's gaze is firmly fixed on the horizon. His approach to shaping Shoorah's future is rooted in a profound understanding of customer needs and the manner in which they wish to access essential services. This customer-centric approach serves as the cornerstone from which Shoorah's grand plans unfurl. Particularly in the context of a mental health-oriented startup like Shoorah, Lorri underscores the necessity for complete immersion. His commitment extends beyond the parameters of business viability; it's the resonance of a deeper purpose and a broader mission that propels his dedication.
Drawing from a rich history of running ventures spanning technology, real estate, and jewelry industries, Shoorah marks a pivotal departure for Lorri. It's the first endeavor that truly encapsulates meaning and embodies a purpose-driven mission. An eager anticipation for what lies ahead permeates Lorri's outlook. The imminent future holds transformative developments that Lorri and his team believe will forever alter the landscape of well-being and mental health support, redefining the very manner in which these critical services are disbursed.
Company
Shoorah Ltd
Management
Lorri Haines
Chief Executive Officer
Description
Shoorah is a fresh and comprehensive wellbeing app that helps you support your mental health and nourish your wellbeing through a range of wellness tools. It's a place for you to look after YOU.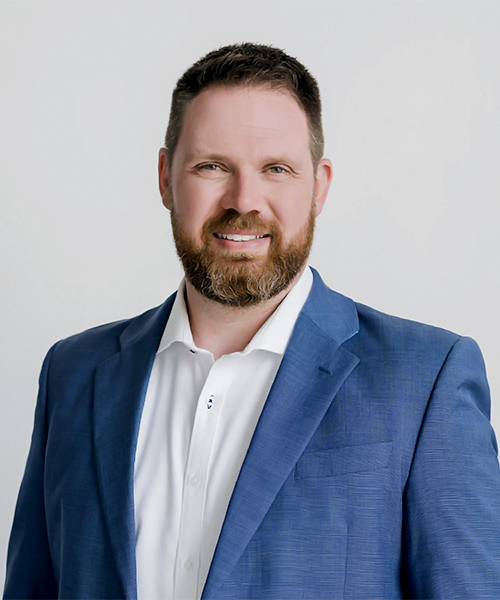 Being that person who was always interested in sports since his early years, Mike Edwards was appointed as a red shirt for his University Basketball team.