CEO & Co-Founder, Xenia Education LLC
Lauren Orlando
CEO & Co-Founder, Xenia Education LLC
Women have been making significant contributions to the technology industry for decades, yet the representation of women in leadership positions in tech has historically been low. However, over the years, more and more women have been breaking through the glass ceiling and taking on prominent roles in the tech industry. And, their achievements have not only broken down barriers for women but have also helped to create more inclusive and diverse workplaces in the tech industry. Ms. Lauren Orlando is one such prime example of innovative excellence coupled with philanthropic ideals, who through her company Xenia Education is facilitating every refugee to start on a journey that not only will make them capable, but also instill a sense of hope in them.
Having started Xenia as an idea amongst 5 like-minded individuals around helping refugees establish themselves in new countries and having the ability to educate themselves, Xenia helps them learn not only the local language but also to convert them into confident individuals.  "Connecting refugees with educators and employers who are willing to look at persons in a particular field or skill level is what we are aiming to provide refugees in one app for ease of access and to encourage them of a greater future ahead", shares – Ms. Lauren.
Talking about how Lauren and team came up with the idea of Xenia, she shares – "Our inspiration began with Professor Henrik Totterman who pushed us in our capstone project to find a solution to the global crisis of displaced individuals globally". "Education was the key, but how do they access it if they have nothing? And while jobs are available, what education do you need to have or what experience can you get as quickly as possible to have an opportunity to apply for those positions? These are the problems that helped find and eventually create Xenia", she adds.
When Women Lead - Tech Succeeds
Xenia Education LLC was created to establish a dialogue between the students and their personal and professional journey. Unlike most universities or educational platforms that only provide the "how," the whole team of Xenia seeks to understand the student's perspective and motivation for undertaking a particular course, tailoring the experience to meet the needs of each individual. Also, Xenia believes that this personalized approach is essential to help students achieve success in their new environment.
Since the inception, Xenia has received tremendous support, and it is the most significant achievement so far for Ms. Lauren and her co-founders and the staff. As a company, Xenia is committed to taking baby steps and ensuring that every aspect of their mission has a positive impact on the lives of all students who enroll into their programs. The company understands that every inch of this endeavor can affect a person's life, and accordingly the management of Xenia takes this responsibility very seriously.
Moreover, to ensure that only quality education gets imparted across every program offered at Xenia, Ms. Lauren has worked to build strong bonds with core universities to better understand the essential needs, structures, and accreditation available to offer the students. Xenia looks forward to leveraging the faculties of these universities to help train the students and create a community from each university. In addition to working with their partner universities, Xenia plans to expand their network to include remote teachers and outside experts who speak the languages of the students. This approach will provide the students with a well-balanced structure that meets their individual needs.
Most importantly, to ensure the quality of the teachers, the interview process at Xenia is extensive and elaborate, and the team conducts an in-depth background check to ensure they are qualified and able to help the students succeed. "At Xenia, we believe that our students deserve the best possible education and support, and we are committed to providing that", Ms. Lauren concludes.
As a co-founder, Ms. Lauren's main objectives include staying abreast of the latest developments and trends in the education industry to understand the needs of learners, regularly engaging with students and instructors to gather feedback and identify areas for improvement. Also, by utilizing data analytics to track student progress and performance, investing in the professional development of instructors and staff to enhance the quality of educational products, as the co-founder Lauren is aiming towards fostering a culture of innovation to encourage experimentation and identify new teaching methods, and continuously evaluating and improving educational products to ensure their relevance and effectiveness. These goals are aimed at creating a high-quality and innovative educational experience for learners.
Xenia Education LLC's primary service is to offer an educational roadmap to refugees, displaced individuals, and those seeking asylum or a new direction in life within a new country. Through this platform, students can view the entire educational program and journey that they will embark on once they undertake this new challenge in their life and career. The program offers a variety of services, including an entire educational course accredited by a recognized university, translation services and guides, mentorship programs, immigration assistance, and access to the Fortune 500 "buddy" system, where students can receive tutoring and guidance from industry professionals.
The offerings extend beyond simply providing students with a course catalog and sending them on their way. Xenia aims to provide a comprehensive handbook to aid them in transitioning into a new culture, language, career, and personal lifestyle. At Xenia, students are welcomed into a supportive family that is there to offer help at any roadblock, seeing each individual as a human beyond their resume. By providing these services, Ms. Lauren and her team aims to benefit not only the students but also their families.
Xenia Education utilizes several research methods to improve its educational offerings. Learning analytics are used to track student progress and performance, while surveys and feedback mechanisms are employed to understand student experiences and perceptions. Focus groups provide more detailed feedback and insights, helping to identify areas for improvement. Comparative analysis is also carried out to evaluate the effectiveness of educational products by comparing student outcomes and success rates with those of similar institutions or programs, particularly those universities and institutions that Xenia Education is partnering with.
Xenia Education employs several strategies to ensure the accuracy and relevance of its educational content. Subject matter experts are engaged to review and validate the content, providing feedback and updates as needed. Continuous review is also conducted to keep the content up-to-date with the rapidly evolving fields. Industry partnerships with relevant leaders are pursued to gain access to the latest developments and insights, and student feedback is collected to understand if the content remains relevant and up-to-date. Additionally, Xenia Education implements a robust quality assurance process that includes multiple rounds of review and testing by subject matter experts, editors, and instructional designers before the content is published. These measures help ensure that Xenia Education's educational materials are accurate, up-to-date, and of high quality.
On a personal level, Ms. Lauren believes she's a mid-30s individual who is very busy, with multiple jobs and launching Xenia Education as a big company is her biggest goal for now. When she has free time, she enjoys hiking in the mountains, dancing, and playing team sports. Her friends describe her life as hectic. Her all-time mantra she follows very strictly is – "Time is a mindset, and determination is a choice".
Company
Xenia Education LLC
Management
Lauren Orlando
CEO & Co-Founder
Description
Xenia Education LLC was created to establish a dialogue between the students and their personal and professional journey. Unlike most universities or educational platforms that only provide the "how," the whole team of Xenia seeks to understand the student's perspective and motivation for undertaking a particular course, tailoring the experience to meet the needs of each individual.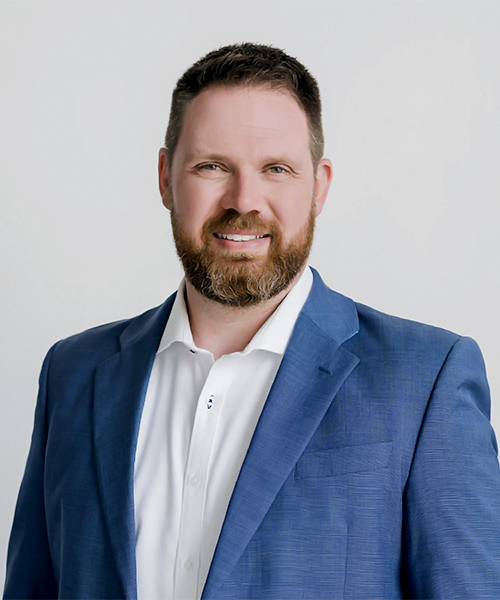 Being that person who was always interested in sports since his early years, Mike Edwards was appointed as a red shirt for his University Basketball team.