Peter Nagy
CEO, Games Farm
Leading the Way from Concept to Reality
A leader of a gaming company is expected to have a wide range of skills and responsibilities that are specific to the video game development industry. He/she is also expected to be a very clear communicator with a clear vision and strategies towards calculated goals, identifying opportunities for growth and innovation, and staying ahead of industry trends. Thereby, talking about one such leader who through his company Games Farm has succeeded in developing several popular action-RPG Games, Peter Nagy is a gamer, in disguise of a capable leader.
Being an individual having an extensive experience leading a game development company, that too in a region where the gaming industry ecosystem is still underdeveloped, Peter Nagy is spearheading more than just a company, but an ecosystem.
Having started his career over 20 years ago with no prior experience, driven purely by your passion for games and the limitless possibilities they offer for creative expression. It's great to see that Peter has been able to turn that passion into a successful career and contribute to the industry in a variety of ways.
With Games Farm, Peter Nagy is focusing on creating outstanding RPG games, which aligns with his long-standing dream of creating immersive fantasy worlds and adventures. It's also inspiring to hear that he has also initiated various ecosystem activities, including conferences, game jams, and collaborations with universities and schools to foster young talent. Additionally, Peter Nagy's efforts to secure external investments to accelerate growth and expand opportunities are commendable. It's clear that his passion for gaming is not just limited to creating games, but also extends to fostering growth and innovation in the industry as a whole.
Peter Nagy's role at Games Farm developed naturally based on the company and product needs, rather than any specific qualifications or experience. Initially, he was tasked with managing communication with their partners due to his strong language skills and willingness to take on new challenges. However, as the vision holder for each of their games, Peter became involved in various aspects of game development, including programming, modeling, texturing, animation, game design, and testing, in addition to utilizing my business and communication skills. "Currently, I am focused on delegating tasks to others wherever possible, while still remaining involved in the overall vision and direction of the company", he shared.
When Peter was asked about what was Games Farm's biggest achievement under his leadership, he shared – "As a result of our hard work and dedication, we have established ourselves as the leading premium game development studio in the region. We have attracted top talent to join our team and have gained positive recognition on the global game development stage, solidifying our long-term position". Continuing on his above statement, he added – "Our focus on high-quality RPG development for PC and consoles, combined with a strong track record, has earned us a reputation as a studio of choice in our industry". Also, through this conversation Peter gave us insights into how Games Farm is planning to continue their success, and has already implemented improved internal processes and increased efficiency while diversifying their activities to achieve greater stability and long-term growth. Though Games Farm still has many goals to achieve, both the company and Peter are committed to working tirelessly to become the top-tier global leaders in RPG development.
Just like any other company who faced uncertainty during the pandemic, Games Farm too found it hard in the initial days, but gradually, the company was able to overcome these challenges, and the experience ultimately led to some positive changes. Games Farm improved some of their processes and became more effective in various ways. While the pandemic posed a significant threat to their work, all thanks to the leadership and dedication put in by everyone, the company was able to turn it into an opportunity for growth and improvement in the long run.
One of the biggest challenges Peter and his team face despite all the success is that they are not just building a single company, but rather an entire ecosystem with multiple companies, projects, and activities such as publishing, international conferences, and funding. As a result, managing these activities is incredibly time-consuming for Peter, but with more people joining the cause, the ecosystem is starting to see improvements, and Peter hopes to continue to do what he's known for. Lastly, with 2 young children, he struggles to manage his work-life balance, but with so much to anticipate in the years to come, Peter hopes towards becoming more self-driven and seeing his children grow older and wiser.
Company
Games Farm
Management
Peter Nagy
CEO, Creative director
Description
Games Farm is an independent game development studio with a team of more than 50 people, headquartered in Kosice, Slovakia. We specialize in developing premium cross-platform titles for PC and consoles with a portfolio of over 20 titles released to date. From a small unknown studio, Games Farm has evolved into a globally recognized RPG developer with renowned brands like the Heretic Kingdoms franchise and an ever-increasing roster of quality titles.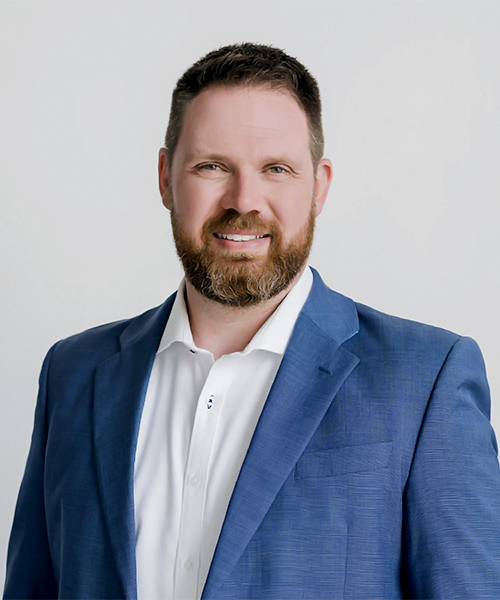 Being that person who was always interested in sports since his early years, Mike Edwards was appointed as a red shirt for his University Basketball team.