Richard Sarti
CEO, NODES Market
Independent Market Operators play a critical role in addressing some of the key trends and challenges facing the energy system today, including the integration of renewable energy sources, the need for greater grid flexibility and resilience, and the transition to a more decentralized and customer-centric energy system. IMOs can also help to ensure that energy markets remain competitive and dynamic, fostering innovation and driving down costs for consumers. NODES is one such renowned IMO which is catering to the ever-evolving energy system, with a clear vision of building Europe's most customer-centric marketplace, supporting the drive to a sustainable, emission free future. Richard Sarti heads the operations at NODES as the CEO, who is known for his quick yet effective decisions, whilst ensuring that the IMO continues to deliver, and stay on top of their objectives.
In January 2020, Richard Sarti became the Director of Marketing and Sales at NODES. Before that, he had worked at Nord Pool, a Nordic Power Exchange. And, during his time there, he had developed and implemented their wholesale power market business in the UK over a period of 12 years. He also has 10 years of experience in software sales, where he focused on delivering trading and risk solutions for the power and gas industry.
In February 2022, Richard assumed the role of CEO, following the disruptive impact of COVID. However, a new crisis arose soon after with the unsanctioned invasion of Ukraine by Russia, which had a significant economic impact globally, but more specifically on European energy prices due to this there was a notable acceleration towards moving away from fossil fuels and increasing the pace of electrification in the society. This presented NODES with a new set of challenges, which under Richard's capable leadership the company adapted accordingly.
Roles and Responsibilities as the CEO
As a market operator, NODES plays a crucial role in enabling the buying, selling, and settlement of transactions related to the capacity of the local electricity grid. With a very diverse customer base, which includes local grid operators, wind parks, solar parks, and so on, NODES addresses the congestion issues within the local electricity grid by utilizing flexible assets to create additional capacity and avoid costly investments. And, as the CEO – Richard not only works towards the success of the company but also in the favor of the welfare of all the employees at NODES.
Heading a team of remarkable individuals who are committed towards calculated goals and missions, Richard adds to the already existing ethos. "In terms of the company's welfare, a significant part of my focus is on developing our culture, collaborating with the board to refine our strategy, and ensuring that everyone understands our vision", shares – Richard.
Splitting his work time between NODES offices in the UK and Oslo, Norway, Richard is readily available to all his employees. As NODES is an international company with employees in the UK, Norway, France, and Poland, at this stage of their development, maintaining regular contact with everyone in the company is vital, and this is where Richard comes in as the medium. NODES has an All Hands meeting once a month to ensure that everyone is aware of what is happening in the company. Additionally, Mr. Sarti makes an effort to sit down with each team member at some point during the year to understand their individual needs, challenges, and what is working well, and what isn't for both them and the company. "As we are a relatively small organization, currently on an exceptional journey together, I am keen to make myself available to support the team whenever necessary, to ensure we succeed", he exclaimed.
Going down the lane, Richard looks forward to getting NODES acknowledged as a pivotal player in the future energy market, which is known for providing cost-efficient energy solutions. "Achieving this would be a remarkable accomplishment not only for me but for everyone involved in our company's journey", he adds.
As the situation was so unprecedented that there was no predetermined way to respond, NODES made the decision to prioritize delivering high-quality results in the ongoing projects over generating revenue from new projects. This meant that Richard and his team had to forgo the ability to generate new revenue streams, but had to understand that the company's focus was on adapting to the changes, which resulted in delayed decision-making processes and slipping timelines around tender processes. Since these factors were beyond Richard's control, he chose not to spend too much time and resources on them. Instead, guided NODES to direct more resources towards their existing projects, which allowed them to upsell the services and ideas and renew or extend these projects. This helped NODES to gain more data as they emerged from lockdown on how the market design and technology platform could enhance the efficiency of the energy system.
Also, by concentrating on the existing projects, NODES was able to maintain some control in an increasingly unpredictable environment. And strategize to have tangible and referenceable outcomes from the existing projects, which would help accelerate the sales processes once things began to return to normal. As a result, NODES was featured in numerous EU and independent reports on future market design for flexibility markets. This has helped the company expand their offerings not only in Europe but also in Canada.
Coming from a Business and Finance background, Richard is an alumni from the Senior Executive Program at London Business School which focused on Leadership, strategy and transformation. Being that person for whom work-life balance is very important, he spends a lot of time with his family as much as he can, as his job requires him to travel a lot. He is a keen sailor and windsurfer and as a family they spend their weekends on the water and outdoors.
Company
NODES Market
Management
Richard Sarti
CEO
Description
NODES is the independent marketplace for a sustainable energy future where grid owners, producers and consumers of energy can trade decentralised flexibility and energy. NODES, as an independent market operator, is addressing key trends and challenges in the energy system such as increased share of renewable power production, decentralised generation and the rapid change of the customer behaviour.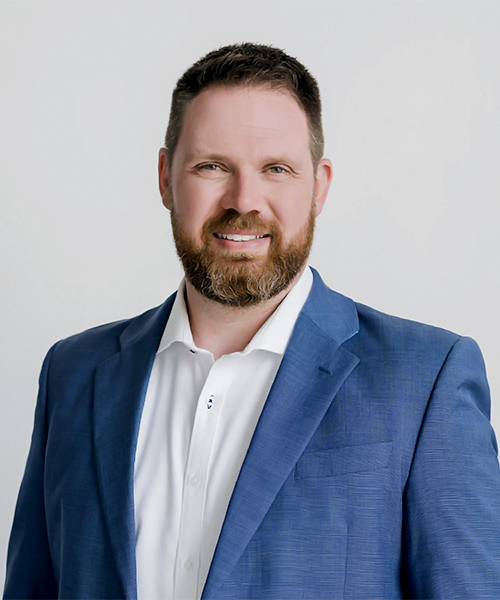 Being that person who was always interested in sports since his early years, Mike Edwards was appointed as a red shirt for his University Basketball team.