Chief Marketing Officer, Matrix
Roger Clements
Chief Marketing Officer, Matrix
Driving Growth with Passion and Precision
In today's business landscape, HR and workforce solutions companies play a pivotal role in helping organizations effectively manage their people. As these companies strive to enhance their brand image, develop innovative strategies, and capture market share, the role of Chief Marketing Officers (CMOs) becomes increasingly critical; driving growth, shaping the company's narrative, and establishing a strong market presence.
A prominent figure in the HR and workforce solution space, Roger Clements, Chief Marketing Officer at Matrix, has a proven record of success and a deep understanding of the industry's dynamics. Roger has played an instrumental role in shaping Matrix's marketing strategies and positioning the company as a true industry leader. 
An experienced professional with over 24 years under his belt, Roger has built an impressive career spanning various sectors. He's contributed his expertise to large corporates, private equity-backed hyper growth organizations, as well as start-ups and scale-up ventures. Throughout the past eight years, Roger's primary focus has been on HR technologies, specifically cloud HR and workforce marketplace models.
He's led large sales, customer management, and marketing functions, demonstrating an ability to drive growth and forge strong customer relationships. Additionally, he's provided valuable advisory services to clients on the buy-side, working closely with providers in domestic (European) and global operations. Roger's extensive experience has granted him a comprehensive understanding, and a diverse perspective.
Known for his customer-driven approach, Roger thrives on building connections with clients. He possesses a deep passion for challenging conventional models and continuously seeks innovative approaches to enhance services, improve user experiences, and create greater value for all. A significant aspect of his recent and ongoing work has been integrating consumer experience expectations into professional applications, ensuring that the solutions provided meet and exceed customer demands.
Roger Clements, the driving force behind the marketing and strategy function at Matrix, emphasizes that the measure of success for both himself and his team is crystal clear. Their primary objective is to enable growth. This means aligning the market narrative, customer and supplier value with brand image to effectively resonate with target markets, customers, and employees. By ensuring that all these elements work in sync, Roger and his team at Matrix strive to create a compelling and cohesive strategy with impact.
And, when we asked Roger about a recent campaign or initiative which was organized under his leadership he shared – "Matrix is going through a period of accelerated and sustained growth at over 25% YoY.  This growth has to date been largely organic but this year we've embarked on an acquisitive strategy to further bolster the sustained organic growth that we're experiencing" He continued – "Part of our growth enablement is a subtle repositioning of the business, to more accurately articulate our services, the stakeholders we serve and our overarching purpose of "Connecting People To Work".
Moreover, Roger Clements recognizes that marketing plays a vital role in enabling the company's success. He firmly believes in fostering strong business partnerships across customer-facing and non-customer-facing functions. Roger understands that achieving true brand impact requires a delicate balance between internal brand advocacy and external brand resonance. His team works diligently to ensure consistency and authenticity in both internal and external brand messages on a daily basis.
To achieve these goals, Roger and his team start with a fundamental principle: understanding. They prioritize understanding their customers, markets, suppliers, and workers. By gaining deep insights into current and emerging challenges, they position themselves as custodians of value; value to stakeholders in the marketplace, supporting internal teams in effectively relating to and connect with the value proposition. He emphasizes the importance of achieving authentic fluency and passion in communicating the value Matrix offers to customers and the broader market.
Roger has a BSc (Hons) degree in Business & Information Management Systems, from Plymouth University. Whilst attending Plymouth was driven more by its proximity to the coast and the allure of sailing, it turned out to be a fortunate twist of fate. His academic studies provided a solid foundation and fluency in leveraging technology to enhance business performance and applying process re-engineering principles to drive customer value.
An avid reader of inspirational autobiographies, Roger finds great inspiration in stories of individuals with a zest for life and adventure. And outside of his professional endeavors, Roger indulges his passion for watersports and regularly participates in inshore and offshore sailing regattas as part of a crew racing one-design yachts. He competes in events both in the UK and occasionally further afield. When not on the water, Roger and his wife are busy keeping up with the activities and interests of their two teenage children as well as enjoying the Surrey countryside.
Company
Matrix
Management
Roger Clements
Chief Marketing Officer
Description
Our passion and purpose at Matrix is to 'Connect people to work'. We firmly believe that the more people we can help connect to employment the bigger positive impact we can have on the economy and the environment around us and at the same time the communities and clients we serve.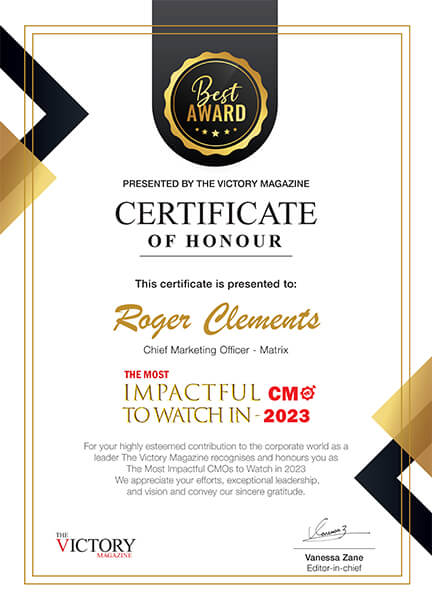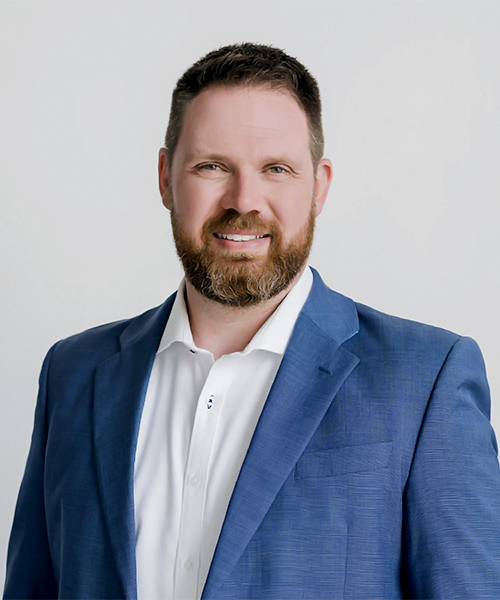 Being that person who was always interested in sports since his early years, Mike Edwards was appointed as a red shirt for his University Basketball team.