Co-founder, Red Shoe Economics 
Beverly Keith
Co-founder, Red Shoe Economics 
In recent years, there has been an incredible growth in the number of high-quality real estate firms operating worldwide. These firms are striving for excellence and making long-lasting changes to the market for commercial properties. One organization stands out as the pinnacle of creativity and competence as this demand grows day by day: Red Shoe Economics. Red Shoe Economics, a Woman-Owned Small Business (WOSB) founded by two pioneers named KC Conway and Beverly Keith, prides itself on embodying a spirit of dedication, accuracy, and unmatched understanding.

And at the helm of Red Shoe Economics stands Beverly Keith, CCIM, CRE, CRX an esteemed co-founder with a legacy spanning decades of experience in the commercial real estate arena. As a CCIM designee and a recognized expert in her field, Beverly brings a wealth of knowledge and insights that have made her a trusted authority in the industry. Her exceptional leadership and forward-thinking approach have not only shaped Red Shoe Economics' success but have also left an indelible mark on the professionals she has mentored throughout her career.
It was 1999 when Beverly Keith's journey in the realm of commercial real estate commenced as an executive assistant to the Managing Director of what eventually became the world's largest CRE firm, and their Raleigh, NC offices. Following a rewarding and prosperous career in brokerage, where she specialized in leasing, corporate real estate, and investment sales, fate brought her together with an incredibly gifted and relatable economist, K.C. Conway, CCIM, CRE, MAI. United by their shared vision, they founded Red Shoe Economics in 2020, during the challenging times of a pandemic, to embark on a new path of real estate consulting and innovation.
Red Shoe Economics in a Nutshell
An admired private research company with a sole focus on serving the demands of the commercial real estate sector, RSE offers a wide range of services, including professional advice, forecasting, valuation, and economics. "We go above and beyond to produce unmatched insights as part of our ongoing dedication to quality, and by doing so, we give our clients a competitive advantage as they navigate the dynamically shifting environment", shares – Beverly Keith.

Red Shoe Economics takes great pleasure in its commitment to delivering distinctive viewpoints "eight days a week," connecting the dots of evolving markets and providing the most current, clear information essential for successful CRE investments and strategic decision-making. "We promote diversity and inclusivity as part of our basic beliefs as a woman owned small business", continued the co-founder.
Expert in economic forecasting and analysis Beverly Keith approaches her profession with scrupulous commitment and a never-ending desire to learn. She does all that's possible to stay current on the financial effects of commercial real estate (CRE), through a thorough research process that draws from a variety of sources, including the media, business Q10s, CRE studies, market surveys, LinkedIn postings, and newsletters.
Beverly reads and absorbs information from these various sources for hours each day to ensure thorough understanding and accuracy. She names two important items that are currently having a substantial impact on CRE: inflation and capital finance restrictions. Beverly uses a strict validation procedure because she understands how important credibility is. For information to be considered relevant and dependable, it must be supported by at least three independent sources. Beverly Keith uses a thorough and methodical approach to economic forecasting in order to give her clients unmatched insights and help them make educated decisions in the always changing field of commercial real estate.
Further, when it comes to predicting economic trends, Beverly Keith relies on a well-rounded set of primary indicators carefully selected to offer comprehensive insights into the ever-changing landscape. Her approach involves a keen focus on various crucial aspects, including Housing, Inflation, Jobs, Banking, Supply Chain dynamics, and Consumer Spending & Saving patterns.
Beverly's expertise lies in closely monitoring a wide range of reporting indices, along with her own data index, consisting of the 12-15 top indicators of the US economy. Among these essential indicators are the BLS Producer Price Index, Federal Reserve Economic Data (FRED), Survey of Consumer Confidence, Texas Ratio, NFIB Business Confidence Index, NAHB/Wells Fargo Housing Market Index, University of Michigan Consumer Sentiment Index, Yield Curve Spread between 10-year & 2-year Treasuries, BEA Personal Consumption Expenditures Price Index, S&P 500 Index, Green Street Commercial Property Price Index, BLS Civilian Labor Force Participation Rate, and others.
By carefully analyzing and interpreting these indicators, Beverly Keith ensures her forecasts are grounded in solid data and up-to-date information, empowering her clients to navigate economic trends and make informed decisions in the dynamic landscape of commercial real estate and beyond.
Beverly Keith's firm has achieved remarkable successes in accurately predicting economic trends, delivering valuable insights through white papers tailored to address specific client challenges. Among the significant achievements, their Inland Ports research played a pivotal role in obtaining approval for the first Inland Port in Alabama. Additionally, their groundbreaking research on Adaptive ReUse marked a pioneering milestone in the country, leading to Version 2.0, which introduced a community-based approach for rebuilding cities.
In the realm of real estate investments, RSE's methodology proofing proved instrumental in assisting companies with tax assessment relief. Beverly's firm has also made significant strides in providing strategic planning at the C-Suite level for various CRE-affiliated companies. Their expertise extends to offering invaluable support in site selection and rezoning for development projects, catering to the diverse needs of their clients.
Moreover, Beverly Keith's firm has earned a reputable position as an expert witness, lending their insights to a wide range of companies dealing with concerns related to commercial real estate. These achievements underscore the efficacy of their research-driven approach and the profound impact they have on shaping successful outcomes for their clients in the ever-dynamic economic landscape.
Beverly Keith's impressive educational qualifications include a BBA in Business Administration from Averett University, Danville, VA, providing a solid foundation for her successful career in the business world. In 2010, she achieved the prestigious Certified Commercial Investment Member (CCIM) Designation from the CCIM Institute, a remarkable certification equivalent to a Master of Finance, and held by less than 10,000 individuals worldwide. Recently, in 2021, Beverly earned the esteemed Counselors of Real Estate designation, further affirming her expertise and leadership in the commercial real estate domain. Moreover, her noteworthy experience and accomplishments within retail brokerage are recognized through her Certified Retail Executive (CRX) designation awarded by ICSC, showcasing her significant contributions and exceptional leadership in this field.
Finally, on a personal level, Beverly Keith is deeply and passionately engaged with her 5-year-old granddaughter, Scarlett, whom she adores as a little version of herself. Beverly finds immense joy in being a part of Scarlett's life, considering her the source of her current happiness and delight.
Company
Red Shoe Economics
Management
Beverly Keith
Co-founder
Description
An admired private research company with a sole focus on serving the demands of the commercial real estate sector, RSE offers a wide range of services, including professional advice, forecasting, valuation, and economics.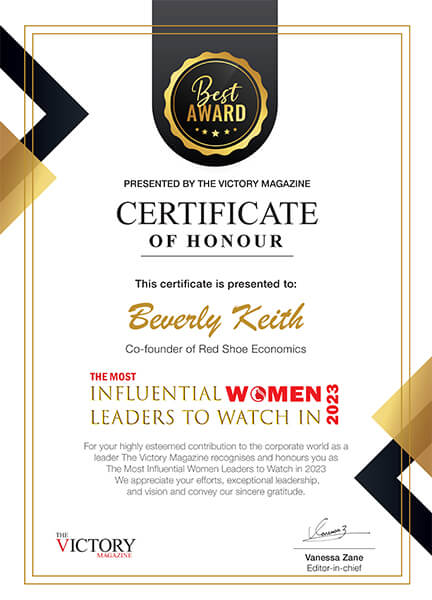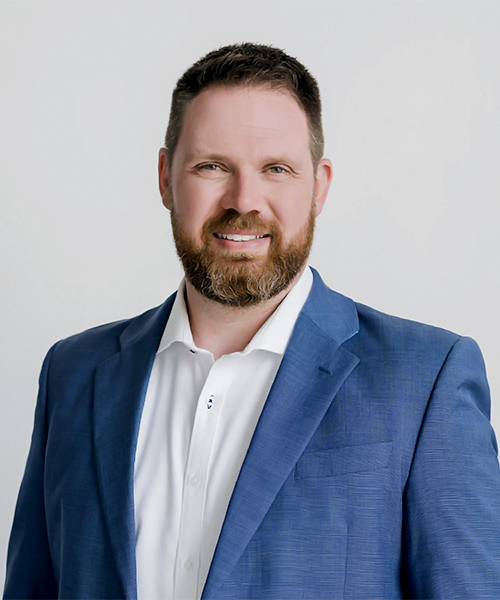 Being that person who was always interested in sports since his early years, Mike Edwards was appointed as a red shirt for his University Basketball team.