Chief Marketing Officer, Ava Trade Markets Ltd.,
Ori Matarasso
Chief Marketing Officer, Ava Trade Markets Ltd.,
Leading with Vision, Inspiring with Purpose
The importance of knowledgeable and flexible marketing staff is greater than ever in the ever changing corporate environment of today. The work of marketing experts has evolved from simple promotion to strategic architect of a brand's success as organizations like AvaTrade continue to navigate the turbulent world of finance and internet trading. Having a capable and creative Chief Marketing Officer (CMO) is essential to staying ahead of the competition in this digital age, where customer behavior is always changing and competition is strong.
Ori Matarasso, the creative CMO of AvaTrade is at the heart of AvaTrade's marketing prowess. With an exceptional track record in marketing and a keen understanding of the financial industry, Ori exemplifies the kind of marketing leadership that sets companies apart from the rest. His dynamic approach to leveraging cutting-edge marketing strategies and technologies has significantly contributed to AvaTrade's market penetration and global brand recognition.
Having always shown a strong interest in marketing and advertising, even when he was younger, Ori Matarasso actively looked for courses and degree programs that would broaden his knowledge and prepare him for a profession as a marketer before enrolling in college. Eventually he became interested in the developing online world during those formative years and decided he wanted to play a significant role in the development of digital marketing.
"Nowadays, I am passionate about data driven marketing and strategy. The creativity, innovation, and the ability to inspire people about different products and services drives me to continue to be part of this unique field of online marketing. Aside from the excitement in the marketing aspects of my role, I enjoy the decision making, responsibility, and people management", Ori shares.
In Ori Matarasso's perspective, AvaTrade distinguishes itself from the competition in the FinTech industry due to its diverse array of offerings in the realm of CFD trading, catering to the individual trading preferences of every client. As an Online Broker, AvaTrade extends access to some of the most popular trading platforms, including third-party options like MetaTrader 4 and 5, as well as its proprietary platforms like WebTrader and mobile Apps.
The Web Trading platform ensures seamless and intuitive online trading experiences for customers, complemented by the exceptional trading journey offered through the AvaTradeGo mobile application. For novice traders seeking a supportive environment, AvaSocial, the social trading platform, enables easy emulation of successful trading strategies from others. Moreover, AvaOptions presents a wide range of options strategies, FX, and CFDs, featuring an intuitive design that appeals to both beginners and experienced options traders alike.
AvaTrade places immense pride in a core value centered around customer confidence in their trading endeavors. In pursuit of this goal, they have developed a comprehensive set of tools designed to empower customers and optimize their trading journey. The exclusive AvaProtect feature ensures protection against potential trading risks. Furthermore, AvaTrade provides customers with abundant educational resources and content, spanning from beginner-level training to advanced materials via the AvaAcademy. This holistic approach to customer protection and support is often referred to as the "AvaTrade 360o protection package."
Having been a prominent presence in the CFD sphere for 17 years, AvaTrade boasts a strong global presence with over 10 offices worldwide and is highly regulated in multiple jurisdictions. Operating under nine different regulatory licenses across the world, from Australia and Japan in the far east to Ireland in Europe, as well as regulated partnerships in Canada, AvaTrade ensures compliance and reliability.
In his marketing strategy, Ori Matarasso places a strong emphasis on executing campaigns at a very specialized level, focusing on particular personas based on their trading purpose and place in the customer lifecycle. The final objective is to personalize the campaigns by thoroughly understanding consumers' wants and needs in order to deliver the most pertinent options from the wide range of trading items on the market. Their marketing campaigns will be as effective as possible thanks to this strategy.
Ori is of the firm opinion that effective marketing presents the business favorably, portraying it as clever and capable. However, he aspires to more than that, pursuing excellent marketing that not only highlights the strengths of the business but also gives clients confidence in their choice of AvaTrade. By prioritizing personalization and understanding the customers' needs, Ori Matarasso seeks to create marketing experiences that resonate deeply with the clientele and foster a sense of smart decision-making in their choice of AvaTrade as their preferred trading platform.
Moreover, the positioning of AvaTrade as one of the top 10 online brokers in the world, according to Ori Matarasso, is his proudest accomplishment to date. He quickly points out, though, that this success is not only his own but rather the result of a committed and diligent team. The success that AvaTrade has achieved is the result of the tireless work made by a sizable team of gifted marketers that Ori is honored to be in charge of, alongside many other departments in the company, all of which has a significant part of this great success from Sales, Retention Back-Office and CS Teams, to the product, R&D and IT, as well as the amazing Finance and Dealers team.
From his vantage point, Ori understands that the brand's success is a team effort, with other teams within the organization contributing to the success.
When we personally asked Ori to talk about the biggest problem he faced as the CMO, he shared – "When I first joined the company, it was highly focused on its great partnerships with some of the leading local offline affiliates around the globe, but its online presence was quite limited at the time. The challenge was to take advantage of the existing brand identity and reposition it as a leading online broker using the different online media channels such as Google (both SEO and PPC), social networks and online affiliates". He continued – "I can proudly say that in the last five years we have made a huge progress as a significant percentage of our clients around the world are coming through our online channels and online activities."
When Ori Matarasso is not occupied with work, he finds joy in embarking on globetrotting adventures with his family and friends. Sports hold a special place in his heart, particularly football and basketball, making him an avid fan of both. Secretly harboring a desire to step away from the sidelines and onto the pitch, Ori playfully contemplates the possibility, albeit acknowledging that age might not be on his side for such a transition.
As an individual committed to personal growth and professional development, Ori's literary preferences gravitate towards books that enhance his managerial skills and inspire him as a leader. Among his recent reads are Professor Ariely's insightful work "Predictably Irrational," which delves into human behavior, and the biography of the esteemed Shimon Peres, titled "No Room For Small Dreams." Ori's quest for knowledge and self-improvement extends beyond his role as a manager, exemplifying his dedication to becoming a better human being through the wisdom imparted by impactful books.
Company
Ava Trade Markets Ltd.
Management
Ori Matarasso
Chief Marketing Officer
Description
AvaTrade places immense pride in a core value centered around customer confidence in their trading endeavors. In pursuit of this goal, they have developed a comprehensive set of tools designed to empower customers and optimize their trading journey.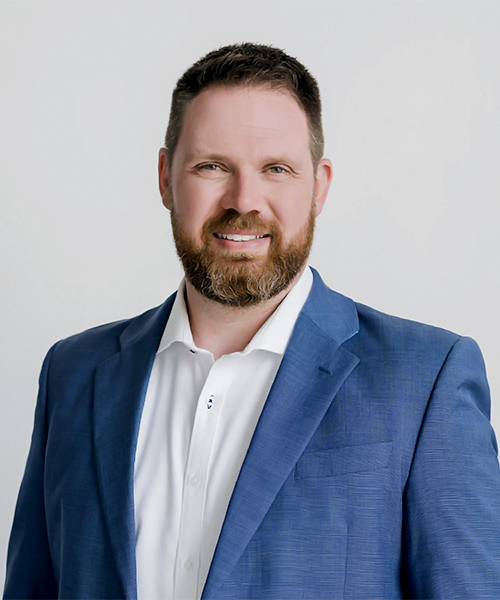 Being that person who was always interested in sports since his early years, Mike Edwards was appointed as a red shirt for his University Basketball team.