Companies like RHISCO stand out as the unsung heroes of modern business in a world where threats lurk around every corner and technology evolves at the speed of light. Imagine a setting where problems are solved by innovation and opportunities are turned into potential pitfalls. The best example of this dynamic attitude is RHISCO, a group of enthusiastic people who dance on the cutting edge of technology and are motivated by a shared goal to turn risks into profits.

And none other than Ana O Ana O Ramirez, Chair of the Board of Directors at RHISCO, is in charge of this thrilling voyage. Ana brings this symphony of many talents together into a tapestry of innovation and resiliency with a delicacy that seems almost effortless. Her leadership illuminates RHISCO's path to success at all times as it navigates the choppy waters of contemporary business.
Ana's background is in the financial sector, where she spent 26 years of her career working for the biggest bank in Mexico. Following the nationalization of the banking sector, this organization, which was initially government-owned, gave her excellent exposure to both the privatization process and the later integration into a large global banking conglomerate.
Ana has held a variety of positions during her professional career, and each one has helped her develop her inner skills. Every job played a crucial part in her development, whether it was developing credit policies and processes or managing strategic planning. Because of her profound understanding of the intricacies of the financial world, Ana has always harbored the ambition to become a reputable entrepreneur.
Ana's academic journey encompasses a degree in Industrial Engineering and a coveted MBA. Notably, she places a premium on embracing a receptive approach to learning. Her status as a perpetual student is evidenced by her unwavering pursuit of diverse certifications and active involvement in continuous education programs. This dedication mirrors her earnest desire to be a valuable source of guidance and expertise for those who seek her counsel.
On a personal note, Ana revels in pursuits like kayaking, exploring new destinations, immersing herself in literature, cherishing moments with her family and furry companions. She also boasts a discerning palate for wine. Despite her demanding schedule, she generously allocates time to support marginalized indigenous communities. "My priorities are crystal clear to me. Striking the right balance between family, personal interests, and professional commitments is always achievable. Since my departure from the bank, managing my time effectively has become second nature," she affirms with confidence.
Ana O. Ramirez has vital direct knowledge of the particular requirements of Rhisco's target market because she serves on the non-executive boards of financial organizations within Rhisco's market niche. She may actively contribute to identifying market trends that shape Rhisco's strategy orientation thanks to her special position.
With the team's best interests at heart, Ana fosters an environment conducive to brainstorming and addresses challenging issues head-on. She advocates for the creation of collaborative round tables, facilitating discussions, negotiations, and the generation of innovative solutions.
Ana and her team collectively determined that the company's strategy and product offerings must align closely with their clients' strategic objectives, focusing on sustainability, operational efficiency, and competitiveness.
Through her unwavering commitment to continuous learning, coupled with ongoing engagement with industry leaders, Ana remains attuned to the evolving landscape. She not only listens attentively to clients' requirements but also proactively shares foresights about upcoming industry trends worldwide, enhancing strategic planning.
Moreover, Ana maintains a strong connection with her clients, ensuring open lines of communication and actively seeking their input. She champions teamwork through initiatives such as offsites, demonstrating her dedication to a collaborative work environment.
In challenging scenarios, Ana prioritizes transparent discussions, welcoming contributions and negotiations. She also emphasizes the importance of making tough decisions with both firmness and respect, understanding that the ultimate choice is made for the collective benefit of the company.
Company
RHISCO
Management
Ana O Ramirez
Chair of the BOD
Description
At Rhisco they are an interdisciplinary team experienced in different areas that operate from multiple countries. They are passionate about challenges and technology. Together They design solutions and push boundaries to find creative ways to mitigate potential risks and generate business. Each of them brings capacity, experience and enthusiasm, and that makes them strong.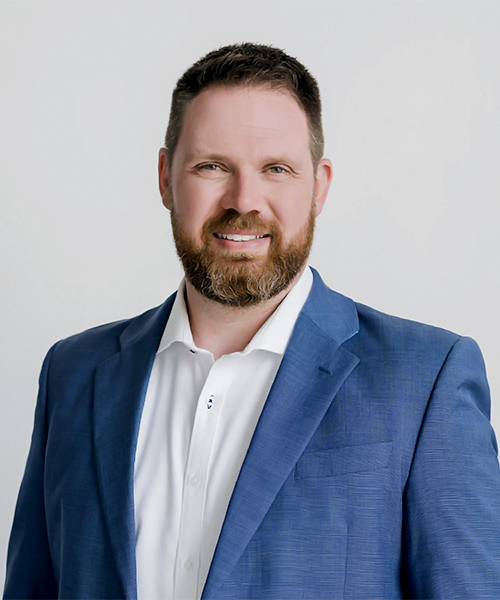 Being that person who was always interested in sports since his early years, Mike Edwards was appointed as a red shirt for his University Basketball team.