Managing Director, Stubbee Brewery
Al McKenna
Managing Director, Stubbee Brewery
Business leaders of today are a diverse and dynamic group of individuals who play a crucial role in shaping the global economy. They come from a wide range of industries, including technology, finance, healthcare, and retail, and have achieved success through various means, such as innovation, strategic thinking, and effective leadership. Overall, business leaders of today must possess a unique blend of skills, including strategic thinking, innovation, adaptability, and a commitment to social responsibility, in order to thrive in the competitive and ever-evolving business world. Thereby, emphasizing on one such leader who through his dedication and effort as the Managing Director of Stubbee Brewery has made Stubbee into a household name across the UK, Al MCKenna continues to lead the brewery towards calculated goals and newer heights.
An Aussie by birth, Al McKenna moved to the UK in 2015 to pursue his entrepreneurial ambitions. But unfortunately, his journey got off to a rocky start, as he experienced a series of setbacks that included losing his first company, his partner, and his finances, leaving him homeless. 
To make matters worse, Mr. McKenna was also involved in a serious motorbike accident that left him with severe and long-lasting injuries. It was undoubtedly a challenging period, where he found himself at rock bottom, spending six months sleeping on a blow-up mattress in an office that didn't belong to him. Despite the difficulties, he refused to give up. And, at the end of 2017, at the age of 40 and with only 12 pounds left in his bank account, he decided to start over from scratch, despite still recovering from his injuries.
The Journey so far at Stubbee
One evening, Mr. McKenna found himself in a bar striking up a conversation with the owner. It turned out that he was in need of security and cleaning services for his establishment, and he obliged to offer his expertise. From there, he started his own security and cleaning business, which proved to be a success. With the profits from this business, he was able to buy several bars, which eventually led him to acquire a brewery, which was perhaps the pivotal moment which eventually led to the formation of what we now know as the Stubbee Brewery.
In a short span of two years, Stubbee has become a well-known and popular brand, with a loyal customer base. The brewery has created job opportunities for several people and have actively supported the local community. Also, the commitment to quality is reflected in the fact that Stubbee sources its hops exclusively from Australia and New Zealand. This attention to detail has earned the brewery a strong following among young people from all over the world. "As a socially responsible organization, we are actively involved in philanthropic activities, both locally and overseas. Our dedication to giving back to the community continues to be a cornerstone of our values", shares – Mr. McKenna.
As the Managing Director, Mr. McKenna sees himself as a coach who motivates and inspires others. He leads by example and always strives to be the hardest worker in the room. That's why he makes it a point to be the first one to arrive at the office and the last one to leave. Additionally, he is deeply passionate about what he does, and recognizes that people depend on him to perform at their best. "I take this responsibility seriously, and it motivates me to do my job to the best of my ability every day", Mr. McKenna shares.
Thanks to the exceptional efforts put in by the management and every employee, Stubbee has witnessed impressive growth and Mr. McKenna is now confident that this momentum will continue. "We started with just one employee, and over time, we have expanded our team to include many more. By 2019, we had a workforce of over 100 people", he exclaims. Adding to this statement, Mr. McKenna continues – "We believe in championing diversity and inclusivity, which has resulted in actively hiring apprentices and creating an environment where everyone feels welcome, regardless of their ethnic background, gender, or sexual orientation. In fact, we are proud to say that 50% of our brewery workforce comprises women and 10% identify as LGBTQ+".
Also, the fact that Stubbee focuses on creating a positive work culture has not gone unnoticed, as expressed by one of our employees, Sidarth Kumaran, who said: "I have worked for many different companies. This is one of the few companies that actually cares about its employees." All the employees feel valued and motivated at Stubbee, which is reflected in the quality of the products and services.
Beyond his Professional Avatar
All due to the success of the businesses headed by Mr. McKenna, allows him to expand his philanthropic activities and make a positive impact in both local and international communities. His efforts have been particularly focused on Africa, where he has forged strong partnerships with the local community and provided regular sponsorships to teams such as the Bradford Bulls to support their charitable initiatives. He has also made donations to clothing banks and food aid programs, and has personally planted over a hundred trees in Bradford to promote biodiversity, where he also  devotes his time to tending gardens in Bradford on a weekly basis. In addition to supporting local causes, he is also committed to making a difference in Africa, where he has held several meetings with senior politicians to explore ways to support African-based charities. His personal commitment to giving back is a reflection of his gratitude for the success of his businesses, and his desire to make a positive impact on the world.
Lastly, when Mr. McKenna was asked how he effectively balances his professional as well as personal life; he admitted to the fact that it is indeed a challenging task, but in these uncertain times of the pandemic it's always better to keep near and dear ones close. He also gave an example of how it's a common theme among successful individuals, whether in sports or careers, that hard work, perseverance, and consistency are essential to achieving success. These traits often require personal sacrifices, including a work-life balance.
Nonetheless, he believes it's crucial to appreciate the journey and acknowledge the challenges and sacrifices made along the way. While striving for success, it's essential to find a healthy balance between work and personal life to avoid burnout and maintain overall well-being. Success is not just about achieving goals, but also about finding joy and fulfillment in the process, he concludes.
Company
Stubbee Brewery
Management
Al McKenna
Managing Director
Description
Stubbee is a well-known and popular brand, with a loyal customer base. The brewery has created job opportunities for several people and have actively supported the local community. Also, the commitment to quality is reflected in the fact that Stubbee sources its hops exclusively from Australia and New Zealand.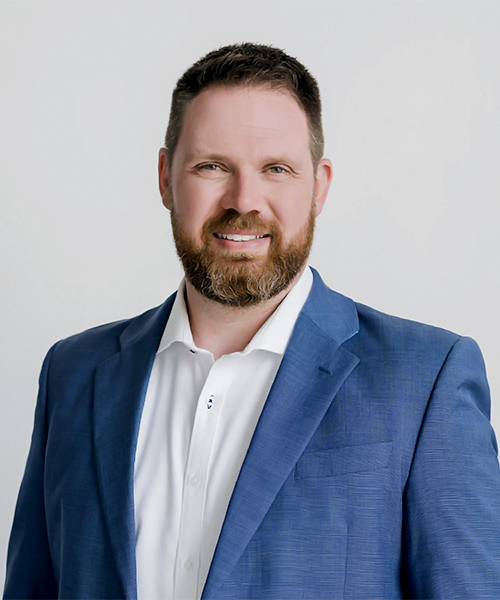 Being that person who was always interested in sports since his early years, Mike Edwards was appointed as a red shirt for his University Basketball team.