Zaher El Houssari
SEEDS Education
In today's highly competitive business landscape, companies across various industries, including educational organizations like SEEDS Education, recognize the vital importance of having effective finance personnel. These individuals play a crucial role in managing the financial aspects of a company, ensuring fiscal stability, and driving strategic decision-making. One such finance leader who can provide a welcome advantage to companies like SEEDS Education is Zaher El-Houssari, a seasoned Chief Financial Officer (CFO).
Zaher El Houssari is an accomplished Group Chief Financial Officer known for his exceptional abilities in merging extensive experience, versatile industry knowledge, astute financial management, strategic corporate planning, investment expertise, and concise reporting. With an MBA and ongoing pursuit of CFA Level 3, Zaher has amassed over 20 years of invaluable experience across the Middle East, GCC, London, and North Africa. Renowned for his effective communication skills, he streamlines processes and boosts productivity at all organizational levels. Zaher is a reliable and highly regarded collaborator for executives and management teams, consistently driving results and fostering growth.
SEEDS Education in a Nutshell
SEEDS Education is an organization that aims at inspiring and empowering individuals with their innovative teaching methodologies, teacher training sessions, and curriculum development programs. Their main motto has always been to show the world that how educating the right way can result in creating critical, yet creative thinkers. The programs offered at SEEDS range across the STEM fields and the English language, with a tinge of academic enrichment across every endeavor.
When we asked Zaher what led him towards pursuing a career in the field of finance, he shared – "In 1989, my high school Math teacher told me, "Zaher, with your enthusiasm and commitment, you can become anything." Despite starting as a medical student, my passion for numbers led me to finance, and now I'm the CFO at Seeds".
A Hands-on leader who enjoys training and developing staff to improve productivity and drive profit enhancement, Zaher always strives to empower and invest in the human element. Also understanding the fact that the highest ROI on the long-run is and will always be on humans, he heads SEEDS with an authoritative leadership, encouraging team members to use their strengths and emerge as leaders themselves.
Zaher El Houssari always begins with a written plan, aiming to minimize unnecessary expenses and prioritize short-term goals. He incorporates financial objectives into the company's predetermined budget and places emphasis on productive projects. This comprehensive approach has a cumulative impact on the company's growth and enhances long-term performance. Also, Zaher El Houssari emphasizes the importance of ensuring timely customer payments and maintaining a clear understanding of day-to-day costs to facilitate effective planning. He recognizes the need to comprehensively comprehend the company's risk profile, monitor financial outflows, and be prepared to address unexpected losses. For instance, in 2020, when all banks in Lebanon ceased project funding, Zaher's team successfully navigated the crisis by internally financing all their projects. Thanks to the group's robust financial position, they managed to overcome the financial challenges and emerged triumphant.
As the CFO he also holds a pivotal role of internal departmental weekly meetings in optimizing the financial operations of the company. Through collaborative efforts with other departments, Zaher ensures cost efficiency, in turn, securing the best proposal prices, and enhances profitability margins. By joining forces in these meetings, the end result is a significant boost in profitability and improved business growth.
Zaher El Houssari demonstrated his visionary approach during the pandemic, a time when many companies were struggling. Leading SEEDS, he successfully navigated the challenging circumstances by strategically reallocating resources and shifting focus from fluctuating high revenue income companies to more stable, lower income companies. This adaptability allowed the group to weather the economic storm, showcasing the resilience that comes from having deep-rooted foundations. As a result, the group experienced marginal growth even in the face of adversity.
Knowing Zaher El -Houssari
One of Zaher El Houssari's secret recipes for success lies in his multifaceted personal life, encompassing a range of activities and hobbies that provide a refreshing reset and set the tone for an effective start to each week. Engaging in scuba diving at renowned locations worldwide, embarking on fishing and hunting trips, enjoying table tennis matches with friends and family, and participating in weekly soccer games with colleagues are among his diverse pursuits. However, it was his martial arts training during his childhood and until the age of eighteen that truly ingrained his committed personality. He concluded this journey with a black belt and certificates of accomplishment received from Japan.
Finally, being a strong believer that knowledge and education are boundless, akin to a mountain without a peak, Zaher recognizes that continuous learning is imperative to avoid becoming outdated in an ever-evolving world. With a Bachelor's degree in accounting obtained in 1997 and a Master's in Business Administration earned in 2000, Zaher has already laid a strong foundation. Currently pursuing the CFA certification as a level 3 candidate, he has plans to further his education by pursuing the FRM certification upon completion of the CFA program.
Zaher's thirst for knowledge extends beyond the confines of finance. His passion for attending seminars has broadened his perspective on various financial matters. He has explored topics such as international law, internal audit, forensic audit, leadership styles, body language, and even delved into the intriguing realm of Chat GPT, as witnessed in his attendance at the University LAU seminar. These diverse experiences have enriched his approach to finance from alternative angles. Over the years, Zaher has accumulated several certificates, including Company Valuation from PWC in 2014, as a testament to his commitment to continuous learning and professional development.
Company
SEEDS Education
Management
Zaher El Houssari
Chief Financial Officer
Description
Seeds Education was established in 1968. We believe that effective education is underpinned and informed by strong values and a commitment to helping every individual achieve the success they are capable of. Our products and services are customized to the needs of each client and are designed to support teachers as the facilitators of lifelong learning.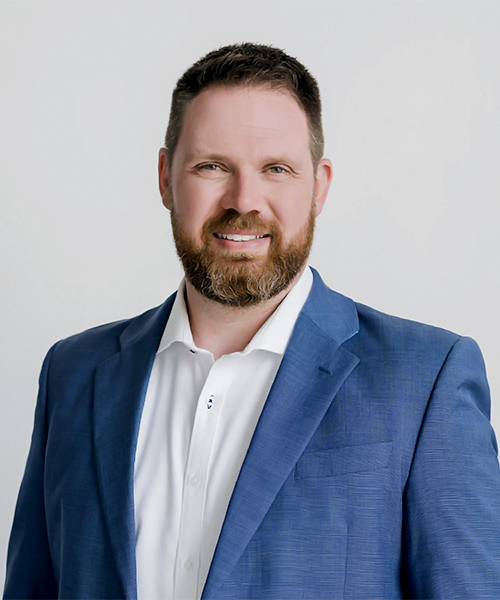 Being that person who was always interested in sports since his early years, Mike Edwards was appointed as a red shirt for his University Basketball team.